The Applied Artificial Intelligence Conference 2017 will provide insights into the present and future impact of AI on your organization, as well as in your daily life. It will also feature concrete ways, tools, and methods to prepare, organize, and tap into AI's transformative power.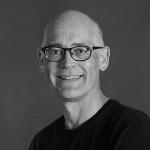 BootstrapLabs
Danny Lange
VP of AI and Machine Learning, Unity Technologies
Previously Head of Machine Learning at Uber, GM, Machine Learning at Amazon, Development Manager, Big Data Analytics at Microsoft, Founder at Vocomo Software (acquired by Google). Author of numerous patents.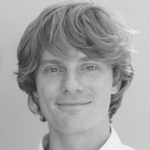 BootstrapLabs
Richard Socher
Chief Scientist, Salesforce
Leading a team of AI researchers and engineers to push the state of the art in AI and bring it to everyone via an easy to use platform. Previously Founder and CEO at MetaMind (acquired by SalesForce), Ph.D. Machine Learning and Computer Vision at Stanford University.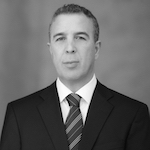 BootstrapLabs
Akli Adjaoute Ph.D.
Founder and CEO, Brighterion, Inc
Prior to Brighterion, Dr. Adjaoute was the founder and visionary who drove Cognitix Technologies. Dr Akli is also Director of cognitive science and artificial intelligence at EPITA.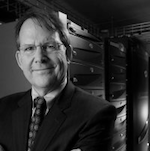 BootstrapLabs
Mark Weatherford
Chief Cybersecurity Strategist, vArmour
Former CISO, State of California, Chief Security Officer at North American Electric Reliability Corporation and Deputy at U.S. Department of Homeland Security.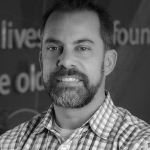 BootstrapLabs
Bill Loconzolo
Chief Data Officer, Intuit
Bill is leading Intuit's data science community and an amazing team of scientists, engineers, and analysts. Previously at Medfusion, OnState, NICE, Performix Technologies, Nokia, and others.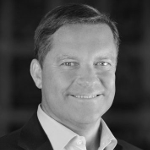 BootstrapLabs
Marten Mickos
CEO, HackerOne
Formerly SVP and GM of Hewlett-Packard's Cloud Business, CEO of Eucalyptus, EIR at Benchmark Capital and Index Ventures, SVP and GM of the Database Group of Sun Microsystems, CEO of MySQL AB.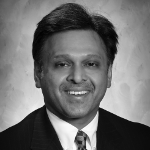 BootstrapLabs
Rajendra Rao
CEO, Ford Smart Mobility
Previously worked for multinationals corporations – Procter & Gamble, 3M, and Brunswick in various operational, marketing and executive positions in Europe, Asia, Middle East and North America.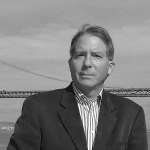 BootstrapLabs
Bradley Rotter
Impact Investor
Bradley is a long-time investor in technologies that impact the security of the homeland. He serves on the board of Halo Maritime Defense Systems, and founded AirPatrol Corporation.
BootstrapLabs
Parth Vasa
Head of Data Science, Bloomberg
Parth manages the engineers and scientist who work on Machine Learning, Natural Language Processing, and Information Retrieval for the financial markets at Bloomberg LP.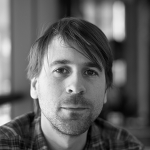 BootstrapLabs
Jan Erik Solem
CEO and Founder, Mapillary
Previously Computer Vision Researcher at Apple, PhD in Applied Mathematics at Lund University, Founder and CTO at Polar Rose. Member of the Swedish National Committee for Mathematics, and author of books on programming with Python.
BootstrapLabs
Aditya Kalro
Engineering Manager, Facebook
Previously Senior Software Development Engineer at Yahoo and Microsoft, Aditya is now leading the Core Machine Learning Platform (FBLearner Flow) at Facebook.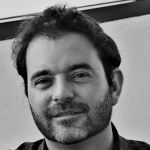 BootstrapLabs
Alex Holub
Co-founder, Vidora
Ph.D., Machine Learning and Computer Vision at Caltech. Previously researcher in advanced AI and Virtual Reality, and former Director PM at Ooyala.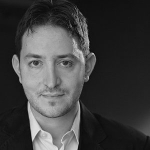 BootstrapLabs
Mike Tamir
Chief Data Science Officer, Takt
Previously Director of Data Sciences at MetaScale, Instructor and Chief Science Officer at Galvanize, Faculty Member at UC Berkeley, and advisor to many early stage startups including Skymind.io. Ph.D. in Modeling Applications in General Relativity and Quantum Statistical Mechanics from University of Pittsburgh.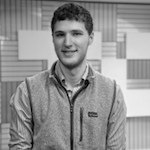 BootstrapLabs
John Mannes
Writer at TechCrunch
John Mannes is a writer at TechCrunch covering developments in artificial intelligence and trends in venture capital.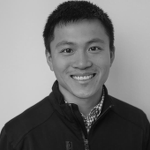 BootstrapLabs
Li Jiang
GSV Asset Management
Li works with entrepreneurs and companies that make a positive impact on the future of humanity. GSV invests in high growth technology companies.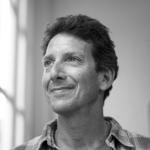 BootstrapLabs
Mark Goldstein
Entrepreneur, Advisor and Investor
Founder at Bad Ass Advisors, Managing Partner at Advisors.fund, Executive Chairman at HireAthena, Camio. Active angel investor, Mark have been a board member and/or advisor to over 50 firms.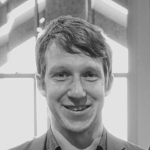 BootstrapLabs
Jack Clark
Strategy & Communications Director, OpenAI
Previously Reporter for Bloomberg LP and CBS Interactive, Jack is now leading OpenAI's communications and helping the world understand AI.
Stay Tuned. More speakers will be announced soon!
Some of the Past Speakers from the Applied AI Conference
Rob Nail
CEO & Associate Founder at Singularity University
BootstrapLabs
Danny Lange
Head of ML at Uber
BootstrapLabs
Hussein Mehanna
Director of Engineering - Core ML at Facebook
BootstrapLabs
Nicolai Wadstrom
Founder at BootstrapLabs
BootstrapLabs
Dennis R. Mortensen
Founder at x.ai
BootstrapLabs
Han Shu
Data Science Manager at Airbnb
BootstrapLabs
Swami Chandrasekaran
Chief Technologist & Executive Architect, IBM Watson CTO
BootstrapLabs
Douglas Maughan
Division Director at Department of Homeland Security
BootstrapLabs
Jack Clark
Reporter at Bloomberg LP
BootstrapLabs
Nigel Duffy
CTO at Sentient Technologies
BootstrapLabs
Josh Neland
Sr Manager, AI Technology R&D at Accenture
BootstrapLabs
Uwe Higgen
Head of BMW Group Technology Office USA
BootstrapLabs
Josh Jacobs
President of Kik Services
BootstrapLabs
Shivon Zilis
Partner at Bloomberg Beta
BootstrapLabs
Josh Constine
Editor-At-Large at TechCrunch
BootstrapLabs
Gregory Renard
CTO & Chief Visionary Officer
BootstrapLabs
Chris Nicholson
Founder at SkyMind
BootstrapLabs
Matt Sanchez
Founder and CTO at CognitiveScale
BootstrapLabs
Oren Jacob
Founder at PullString
BootstrapLabs
Luis Dussan
CEO at US LADAR Inc.
BootstrapLabs
Benjamin Levy
Founder at BootstrapLabs
BootstrapLabs
Sabrina N. Atienza
Founder at Qurious.io
BootstrapLabs
Davide Venturelli
Scientist at NASA Quantum AI Lab
BootstrapLabs
Michael Perry
Founder Kit (acquired by Shopify)
BootstrapLabs
Mohamed Musbah
VP Product at Maluuba
BootstrapLabs
Prior attendees includes executives from some of the following companies:
Apply to Speak at Applied AI Conference 2018 – Open Call
The Applied AI Conference 2017 is not accepting speakers proposal.
Speaker Benefits include:
Full Conference Access
Inclusion in pre-marketing and event marketing materials
Discount code to share with friends and colleagues
Networking and VIP area access
Applied AI Conference does not cover travel or lodging
---