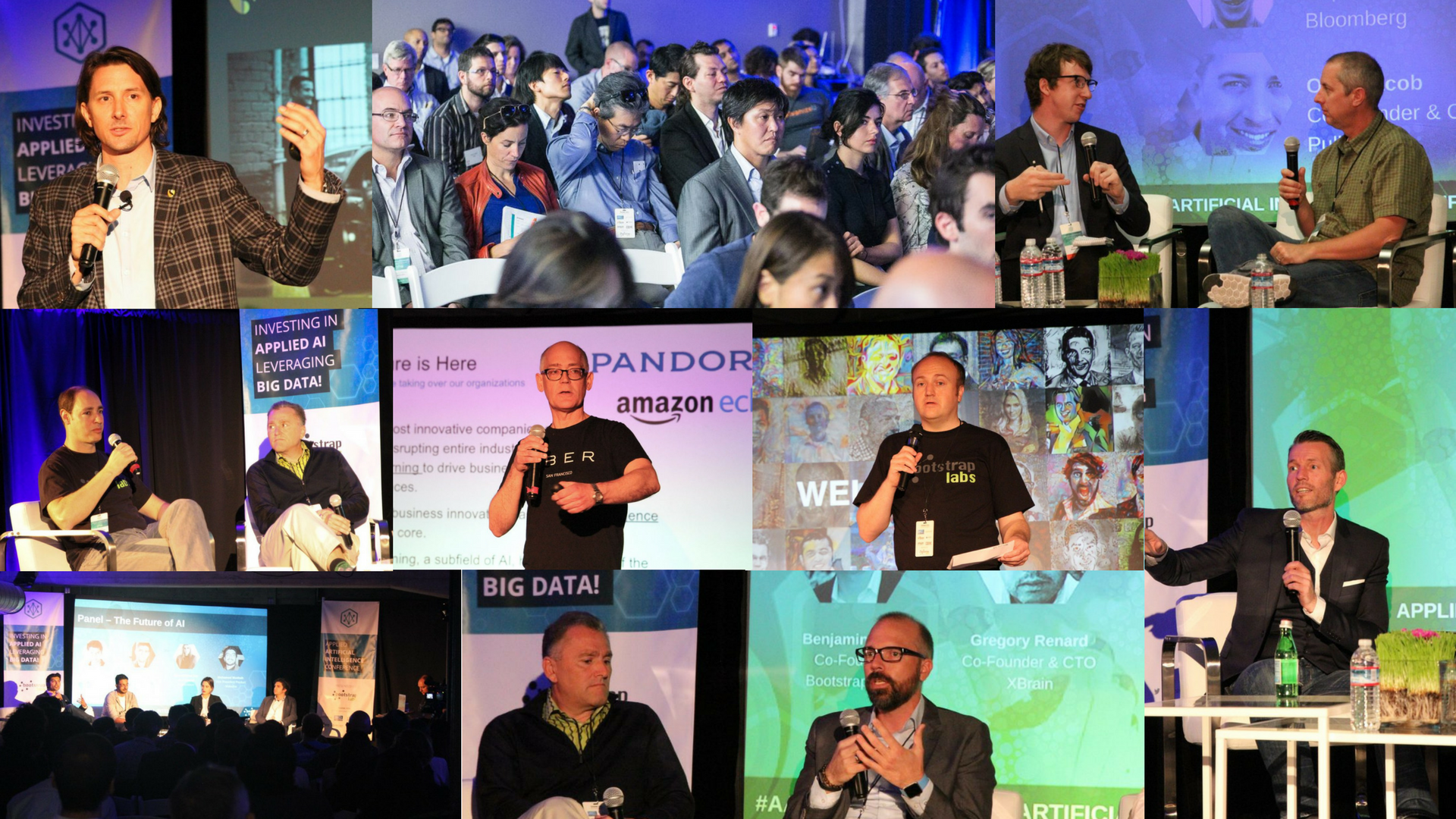 Apply to Speak at Applied AI Conference – Open Call
The Applied AI Conference is now accepting speakers proposal for our 2017 event in San Francisco.
Speaker Benefits include:
Full Conference Access
Inclusion in pre-marketing and event marketing materials
Discount code to share with friends and colleagues
Networking and VIP area access
Applied AI Conference does not cover travel or lodging
---
Some of the Applied AI Conference Past Speakers
The Applied Artificial Intelligence Conference is a one day conference bringing together over 400 industry leaders, successful entrepreneurs, established venture capitalists, corporate executives, and disruptive startup founders around the theme of Applied Artificial Intelligence and the impact on society, the enterprise and you!
Rob Nail
CEO & Associate Founder at Singularity University
BootstrapLabs
Danny Lange
Head of ML at Uber
BootstrapLabs
Hussein Mehanna
Director of Engineering - Core ML at Facebook
BootstrapLabs
Nicolai Wadstrom
Founder at BootstrapLabs
BootstrapLabs
Dennis R. Mortensen
Founder at x.ai
BootstrapLabs
Han Shu
Data Science Manager at Airbnb
BootstrapLabs
Swami Chandrasekaran
Chief Technologist & Executive Architect, IBM Watson CTO
BootstrapLabs
Douglas Maughan
Division Director at Department of Homeland Security
BootstrapLabs
Jack Clark
Reporter at Bloomberg LP
BootstrapLabs
Nigel Duffy
CTO at Sentient Technologies
BootstrapLabs
Josh Neland
Sr Manager, AI Technology R&D at Accenture
BootstrapLabs
Uwe Higgen
Head of BMW Group Technology Office USA
BootstrapLabs
Josh Jacobs
President of Kik Services
BootstrapLabs
Shivon Zilis
Partner at Bloomberg Beta
BootstrapLabs
Josh Constine
Editor-At-Large at TechCrunch
BootstrapLabs
Gregory Renard
CTO & Chief Visionary Officer
BootstrapLabs
Chris Nicholson
Founder at SkyMind
BootstrapLabs
Matt Sanchez
Founder and CTO at CognitiveScale
BootstrapLabs
Oren Jacob
Founder at PullString
BootstrapLabs
Luis Dussan
CEO at US LADAR Inc.
BootstrapLabs
Benjamin Levy
Founder at BootstrapLabs
BootstrapLabs
Sabrina N. Atienza
Founder at Qurious.io
BootstrapLabs
Davide Venturelli
Scientist at NASA Quantum AI Lab
BootstrapLabs
Michael Perry
Founder Kit (acquired by Shopify)
BootstrapLabs
Mohamed Musbah
VP Product at Maluuba
BootstrapLabs
Prior attendees includes executives from some of the following companies: