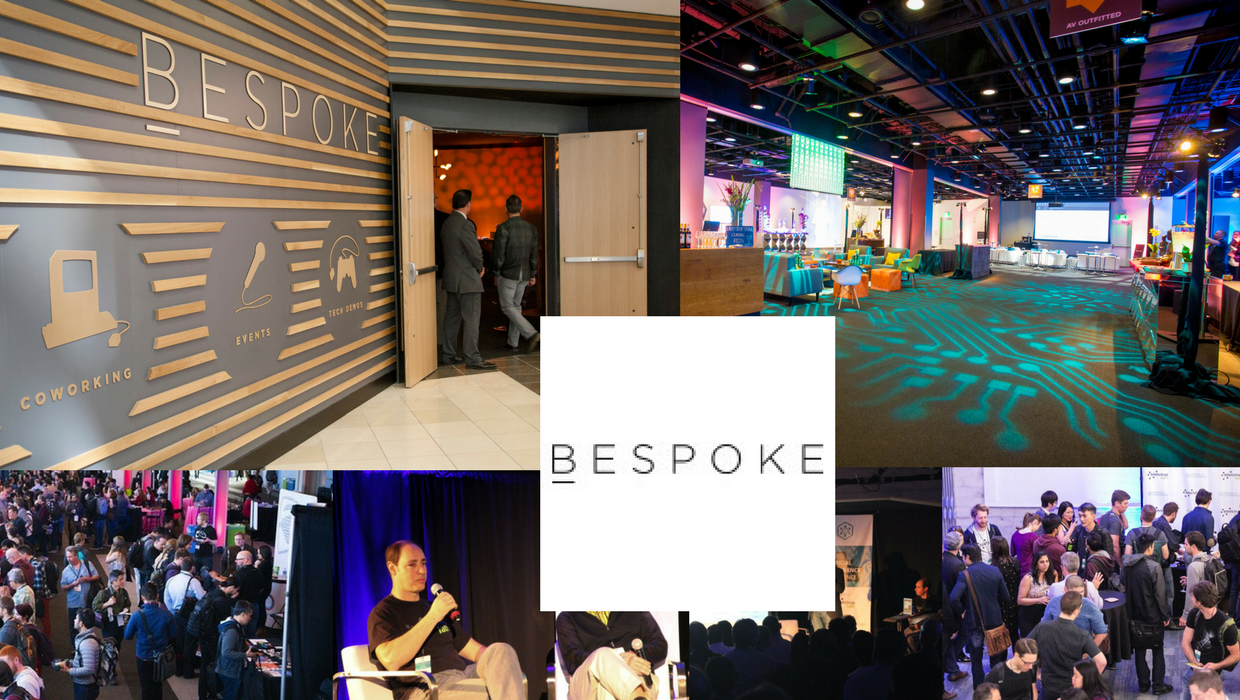 BESPOKE EVENTS AT WESTFIELD SAN FRANCISCO, LEVEL 4
Date: May 11th, 2017
Time: 8:00am to 8:30pm
Westfield San Francisco Centre, Level 4, 845 Market St, San Francisco, CA 94103
Located in: Westfield San Francisco Centre
bespokesf.co
(415) 964-4815
DIRECTIONS
Bespoke is located inside Westfield San Francisco Centre on Level 4 next to Bloomingdale's
Westfield San Francisco Centre
845 Market Street, Suite 450
San Francisco
Public Parking
There are two public parking garages conveniently located near Westfield San Francisco Centre
Jessie Street Garage (entrance off 3rd Street, left hand side, just before you cross Market Street).
5th and Mission Parking Garage encompasses roughly one full East-West block and is bordered by Minna, Mission, 4th and 5th Streets.
Getting to Bespoke at Level 4, Westfield San Francisco Centre
From Market Street (starting at 8am)
Enter through 835 Market Street (SF State entrance) and take elevators to Level 4.
From Mission Street (starting at 8am)
The easiest way to get to Bespoke is by entering Bloomingdale's on Mission Street and taking the elevator up to Level 4. Bespoke is located just outside of Bloomingdale's.