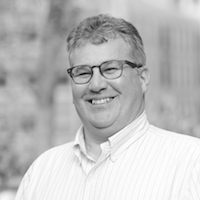 BootstrapLabs
VP of Operations, BootstrapLabs
BootstrapLabs Speaking Engagements and Articles
I am a Longtime Silicon Valley guy, Biz Dev, Sales and Technology Expert, Music Fanatic, Guitar Player, Board Member and Father.
In my previous life I was a technical contributor, writing systems and applications software, before moving into engineering management, product planning, business development and sales & marketing.

I've had experience at large corporations such as IBM, Siemens, and Xerox, and was a founding member/senior manager at a successful startup company that went public.

My favorite part of my job is… that I get to interact with smart and interesting people from around the world.
"BootstrapLabs founders come from diverse backgrounds, but all are hardworking and passionate about creating exciting new solutions."
I live in Cupertino with my family, two guitars, two chickens, and a large collection of vinyl records.
"The best way to predict the future is to create it."
I think AI will… change everything, but I'm optimistic that it will make things better.

Some advice I can share with other entrepreneurs… "Work hard, but take care of yourself and the other people in your life"