The Applied Artificial Intelligence Conference 2017 will provide insights into the present and future impact of AI on your organization, as well as in your daily life. It will also feature concrete ways, tools, and methods to prepare, organize, and tap into AI's transformative power.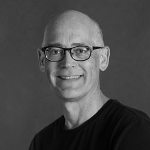 BootstrapLabs
Danny Lange
VP of AI and Machine Learning, Unity Technologies
Previously Head of Machine Learning at Uber, GM, Machine Learning at Amazon, Development Manager, Big Data Analytics at Microsoft, Founder at Vocomo Software (acquired by Google). Author of numerous patents.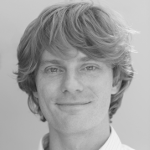 BootstrapLabs
Richard Socher
Chief Scientist, Salesforce
Leading a team of AI researchers and engineers to push the state of the art in AI and bring it to everyone via an easy to use platform. Previously Founder and CEO at MetaMind (acquired by SalesForce), Ph.D. Machine Learning and Computer Vision at Stanford University.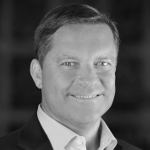 BootstrapLabs
Marten Mickos
CEO, HackerOne
Formerly SVP and GM of Hewlett-Packard's Cloud Business, CEO of Eucalyptus, EIR at Benchmark Capital and Index Ventures, SVP and GM of the Database Group of Sun Microsystems, CEO of MySQL AB.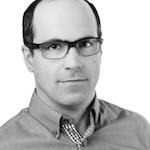 BootstrapLabs
Amir Khosrowshahi.
CTO AI Products Group, Intel
Amir has an AB and AM from Harvard and PhD from Berkeley. He started his career at Goldman Sachs where he was a derivatives trader. He then worked at startups, returned to school to study neuroscience, and then founded Nervana. He is now CTO of the AI Products Group at Intel..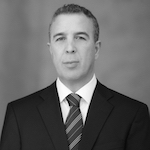 BootstrapLabs
Akli Adjaoute Ph.D.
Founder and CEO, Brighterion, Inc
Prior to Brighterion, Dr. Adjaoute was the founder and visionary who drove Cognitix Technologies. Dr. Adjaoute brings over 20 years of experience in developing useful artificial intelligence and machine learning applications. He is recognized as a leading figure in the international cognitive science community, where his contributions have received numerous awards.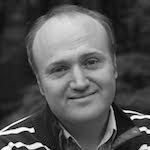 BootstrapLabs
Nicolai Wadstrom
Founder and CEO, BootstrapLabs
Coding since 10 y/o. Founder, CEO, CTO. Advisor, Parallel Entrepreneur, Operator, Angel Investors.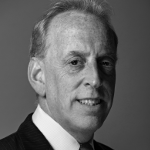 BootstrapLabs
Lanny Cohen
Group Chief Technology Officer, Capgemini
Lanny S. Cohen is the Group CTO and member of the Group Executive Committee at Capgemini. As head of the Group's CTO Network, Cohen acts across all the Capgemini businesses to help integrate new technology trends, respond to client needs and is ultimately responsible for strengthening the relationship with partners on technology matters.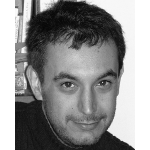 BootstrapLabs
Massimo Mascaro
Director, Data Engineering and Data Science at Intuit
Massimo currently serves at the Director for CTG Data Science and Data Engineering for the Consumer Tax group, leading the personalization and predictive analytics efforts behind the TurboTax family of products.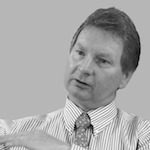 BootstrapLabs
Dr. Colin P. Williams
Director of Strategy & Business Development at D-Wave Systems
Dr Colin has spent over 20 years in quantum computing and has developed and patented algorithms and applications. Prior Colin was a Senior Research Scientist for Advanced Computing Paradigms at the NASA Jet Propulsion Laboratory, California Institute of Technology. Colin earned his Ph.D. in artificial intelligence from the University of Edinburgh in 1989 and wrote "Explorations in Quantum Computing," the first textbook in the field.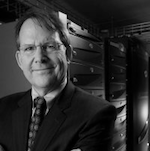 BootstrapLabs
Mark Weatherford
Chief Cybersecurity Strategist, vArmour
Former CISO, State of California, Chief Security Officer at North American Electric Reliability Corporation and Deputy at U.S. Department of Homeland Security.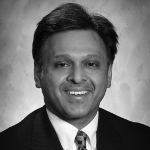 BootstrapLabs
Rajendra Rao
CEO, Ford Smart Mobility
Previously worked for multinationals corporations – Procter & Gamble, 3M, and Brunswick in various operational, marketing and executive positions in Europe, Asia, Middle East and North America.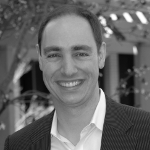 BootstrapLabs
Benjamin Levy
Co-Founder, BootstrapLabs
Ben is a repeat entrepreneur who launched, built, and exited two startups in the financial technology space. Previously as Investment Banker he helped  his clients raise over $300M and close over $5 Billions in M&A transactions.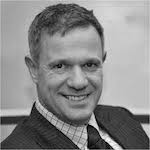 BootstrapLabs
Dr. Michael Dahlweid, MD, Phd
Chief Chief Medical Officer, GE Healthcare
.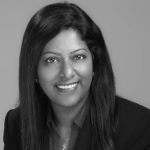 BootstrapLabs
Sangeeta Chakraborty
Chief Customer Officer, Ayasdi
Prior to Ayasdi, Sangeeta built multiple professional services practices across a number of successful startups including Digital Fuel (acquired by VMWare), Inquira (acquired by Oracle) and Interwoven. Sangeeta began her career in consulting with Tata, Fujitsu and Vitria.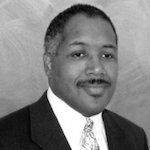 BootstrapLabs
Herb Kelsey
CTO, New Context
C-Suite technologist with 20+ years experience; architect of global scale IT systems for commercial customers and governments at all classification levels.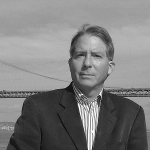 BootstrapLabs
Bradley Rotter
Impact Investor
Bradley is a long-time investor in technologies that impact the security of the homeland. He serves on the board of Halo Maritime Defense Systems, and founded AirPatrol Corporation.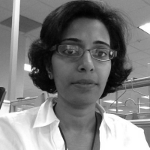 BootstrapLabs
Hema Raghavan
Head of Growth Relevance, LinkedIn
Hema leads a team of scientists and engineers employing large scale machine learning techniques to grow LinkedIn's Social Network. Hema has a wide variety of industry experience in applying machine learning techniques to problem domains ranging from search advertising (at Yahoo! Labs) to question answering (at IBM T. J. Watson Research Center).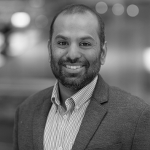 BootstrapLabs
Parth Vasa
Head of Data Science, Bloomberg
Parth manages the engineers and scientist who work on Machine Learning, Natural Language Processing, and Information Retrieval for the financial markets at Bloomberg LP.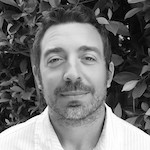 BootstrapLabs
Matt Wolff
Chief Data Scientist Cylance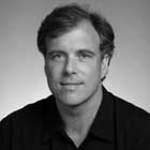 BootstrapLabs
Prof. Trevor Darrell
Director, Berkeley Deep Drive (BDD)
Prof. Darrell, is on the faculty of the CS Division for the EECS at UC Berkeley. He leads Berkeley's DeepDrive Industrial Consortia, is co-Director of the Berkeley Artificial Intelligence Research (BAIR) lab, and is Faculty Director of PATH at UC Berkeley. He also guided Yangqing Jia during the creation of the Deep learning framework Caffe.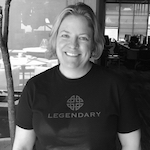 BootstrapLabs
Dr. Paula Wilbourne
Co-Founder & Chief Science Officer, Sibly
Prior to joining Sibly, Dr. Wilbourne coordinated a national empirically-based psychotherapy training program in Motivational Interviewing and Motivational Enhancement Therapy for the Department of Veteran's Affairs. A true scientist-practitioner, she has worked to leverage data and research to transform healthcare in the country's largest integrated healthcare system.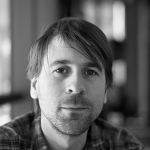 BootstrapLabs
Jan Erik Solem
CEO and Founder, Mapillary
Previously Computer Vision Researcher at Apple, PhD in Applied Mathematics at Lund University, Founder and CTO at Polar Rose. Member of the Swedish National Committee for Mathematics, and author of books on programming with Python.
BootstrapLabs
Jack Clark
Strategy & Communications Director, OpenAI
Previously Reporter for Bloomberg LP and CBS Interactive, Jack is now leading OpenAI's communications and helping the world understand AI.
BootstrapLabs
Aditya Kalro
Engineering Manager, Facebook
Previously Senior Software Development Engineer at Yahoo and Microsoft, Aditya is now leading the Core Machine Learning Platform (FBLearner Flow) at Facebook.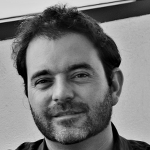 BootstrapLabs
Alex Holub
Co-founder, Vidora
Ph.D., Machine Learning and Computer Vision at Caltech. Previously researcher in advanced AI and Virtual Reality, and former Director PM at Ooyala.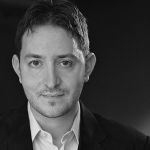 BootstrapLabs
Mike Tamir
Chief Data Science Officer, Takt
Previously Director of Data Sciences at MetaScale, Instructor and Chief Science Officer at Galvanize, Faculty Member at UC Berkeley, and advisor to many early stage startups including Skymind.io. Ph.D. in Modeling Applications in General Relativity and Quantum Statistical Mechanics from University of Pittsburgh.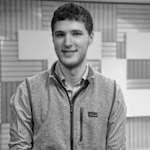 BootstrapLabs
John Mannes
Writer at TechCrunch
John Mannes is a writer at TechCrunch covering developments in artificial intelligence and trends in venture capital.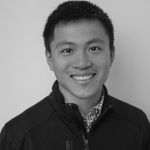 BootstrapLabs
Li Jiang
GSV Asset Management
Li works with entrepreneurs and companies that make a positive impact on the future of humanity. GSV invests in high growth technology companies.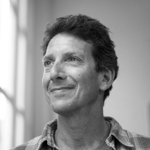 BootstrapLabs
Mark Goldstein
Entrepreneur, Advisor and Investor
Managing Partner at Advisors.fund. Founder at Bad Ass Advisors, Executive Chairman at HireAthena, Camio. Active angel investor, Mark has been a board member of and advisor to over 50 firms.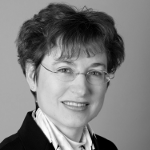 BootstrapLabs
Susan Altman
Partner at K&L Gates LLP
Susan Altman is a partner at K&L Gates' Pittsburgh office, focusing her practice on Commercial Technology and Sourcing and Artificial Intelligence. Ms. Altman navigates businesses through the complexities of today's technology-enabled commercial transactions in order to help lower costs and improve revenues. She helps clients properly structure contracts in ways that foster long-term, positive commercial relationships, whether through subscription agreements, licensing, strategic alliances, or outsourcing transactions.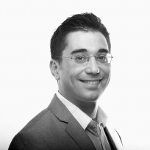 BootstrapLabs
Karim Galil
Founder at Mendel Health
Karim is co-founder and CEO of Mendel.ai. He has received his MD and medical residency in Cairo, Egypt. Karim is also an entrepreneur by spirit, his first company Kryptonworx led health tech in the MENA region with customers like Pfizer and Ministry of Health in UAE. Karim has also helped many companies in the field of medical image processing like Sirona, Straumann and 3D Diagnostix. At Mendel, Karim continues to innovate AI-powered solutions to real-world healthcare challenges.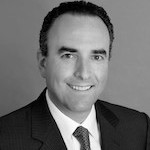 BootstrapLabs
Eric Save
Partner at K&L Gates LLP
Eric Save is a corporate/M&A partner in the firm's San Francisco office and a member of the firm's Latin America practice. He has represented clients with respect to a broad range of matters in Mexico, Brazil and other parts of Latin America, including cross-border M&A transactions, joint ventures, venture capital investments, start-up company matters, investments in energy and mining projects, secured lending transactions, and the establishment or sourcing of operations in the region.
BootstrapLabs
Jean-Baptiste Su
Principal Analyst. Atherton Research & FORBES Technology Columnist
JB also writes the popular Forbes column TechPulse 360, on disruptive innovation, focused on emerging trends like IoT, AI, VR, autonomy and mobility. Prior to Atherton Research, JB had a successful 20+ years career as a business and technology journalist, working at leading media groups, including IDG, Havas Publishing, La Tribune and L'Expansion.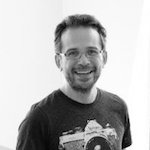 BootstrapLabs
Jeremy Stanley
VP Data Science, Instacart
Previously, Jeremy was chief data scientist and EVP of engineering at Sailthru, which builds data-driven solutions for marketers to drive long-term customer engagement and optimize revenue opportunities. As chief data scientist, he was responsible for the intelligence in the marketing personalization platform, which included prediction, recommendation, and optimization algorithms.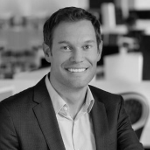 BootstrapLabs
Mark Nelsen
Senior Vice President of Risk and Authentication Products, Visa
Mark Nelsen is Senior Vice President at Visa Inc. where he is responsible for leading Visa's global Risk and Authentication Products organization whose teams deliver solutions across fraud risk, credit risk, and authentication. In this role, his focus spans across new technology, new product development, core product management, and product optimization often including sophisticated solutions serving merchants, acquirers and client financial institutions.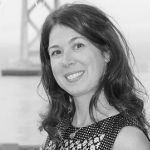 BootstrapLabs
Meghan Conroy
CEO and Founder, CAPTUREPROOF, Inc.
Meghan Conroy has questioned for years why, in the most connected era in history, access to health care is still one of our biggest challenges. In 2012, she embarked on a journey to answer that challenge with CAPTUREPROOF. CAPTUREPROOF is the HIPAA-compliant app to capture, compare and share medical photos and video asynchronously to enable doctor-to-doctor and doctor-to-patient visual communication.
Stay Tuned. More speakers will be announced soon!
Some of the Past Speakers from the Applied AI Conference
Rob Nail
CEO & Associate Founder at Singularity University
BootstrapLabs
Danny Lange
Head of ML at Uber
BootstrapLabs
Hussein Mehanna
Director of Engineering - Core ML at Facebook
BootstrapLabs
Nicolai Wadstrom
Founder at BootstrapLabs
BootstrapLabs
Dennis R. Mortensen
Founder at x.ai
BootstrapLabs
Han Shu
Data Science Manager at Airbnb
BootstrapLabs
Swami Chandrasekaran
Chief Technologist & Executive Architect, IBM Watson CTO
BootstrapLabs
Douglas Maughan
Division Director at Department of Homeland Security
BootstrapLabs
Jack Clark
Reporter at Bloomberg LP
BootstrapLabs
Nigel Duffy
CTO at Sentient Technologies
BootstrapLabs
Josh Neland
Sr Manager, AI Technology R&D at Accenture
BootstrapLabs
Uwe Higgen
Head of BMW Group Technology Office USA
BootstrapLabs
Josh Jacobs
President of Kik Services
BootstrapLabs
Shivon Zilis
Partner at Bloomberg Beta
BootstrapLabs
Josh Constine
Editor-At-Large at TechCrunch
BootstrapLabs
Gregory Renard
CTO & Chief Visionary Officer
BootstrapLabs
Chris Nicholson
Founder at SkyMind
BootstrapLabs
Matt Sanchez
Founder and CTO at CognitiveScale
BootstrapLabs
Oren Jacob
Founder at PullString
BootstrapLabs
Luis Dussan
CEO at US LADAR Inc.
BootstrapLabs
Benjamin Levy
Founder at BootstrapLabs
BootstrapLabs
Sabrina N. Atienza
Founder at Qurious.io
BootstrapLabs
Davide Venturelli
Scientist at NASA Quantum AI Lab
BootstrapLabs
Michael Perry
Founder Kit (acquired by Shopify)
BootstrapLabs
Mohamed Musbah
VP Product at Maluuba
BootstrapLabs
Prior attendees includes executives from some of the following companies:
Apply to Speak at Applied AI Conference 2019 – Open Call
The BootstrapLabs Applied Artificial Intelligence Conference 2017 and 2018 are not accepting speakers proposal.
Speaker Benefits include:
Full Conference Access
Inclusion in pre-marketing and event marketing materials
Discount code to share with friends and colleagues
Networking and VIP area access
Applied AI Conference does not cover travel or lodging
---