Applied Artificial Intelligence Conference 2018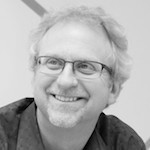 Paul Daugherty
Chief Technology & Innovation Officer, Accenture
BootstrapLabs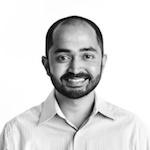 Madhav Thattai
COO, Rigetti Computing
BootstrapLabs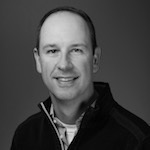 Steve Carlin
Chief Strategy Officer, SoftBank Robotics America
BootstrapLabs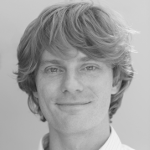 Richard Socher
Chief Scientist, Salesforce
BootstrapLabs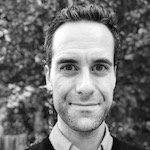 Stephen Comello
Director – Sustainable Energy Initiative, Stanford GSB
BootstrapLabs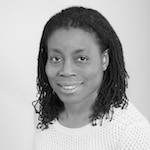 Karen Kerr
Executive Managing Director, GE Ventures
BootstrapLabs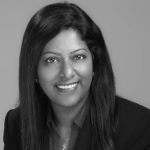 Sangeeta Chakraborty
Chief Customer Officer, Ayasdi
BootstrapLabs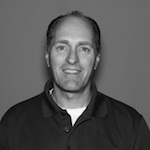 Chris Merz
VP, Security and Decision Products – Enterprise Security Solutions, MasterCard
BootstrapLabs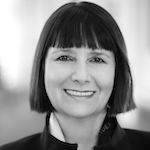 Kay Firth-Butterfield
Head of AI and Machine Learning, World Economic Forum
BootstrapLabs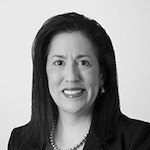 Norma Krayem
Sr Policy Advisor & Co-Chair – Cybersecurity and Privacy, Holland & Knight
BootstrapLabs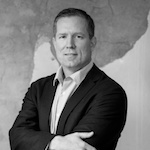 Robbie Allen
CEO, Infinia ML - Executive Chairman, Automated Insights
BootstrapLabs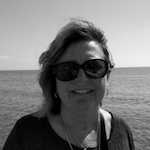 Jane Macfarlane
CEO & Founder, Seurat Labs - Director of Smart Cities, UC Berkeley
BootstrapLabs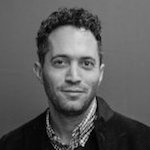 Gilad Lotan
VP – Head of Data Science, BuzzFeed
BootstrapLabs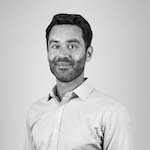 Nadeem Sheikh
VP Self Driving Programs, Lyft
BootstrapLabs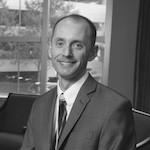 Tom Campbell
Founder, FutureGrasp
BootstrapLabs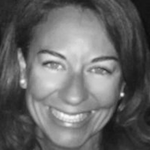 Carolina Garcia Rizo
Chief Business Officer, Just Biotherapeutics
BootstrapLabs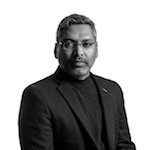 George Mathew
CEO, Kespry
BootstrapLabs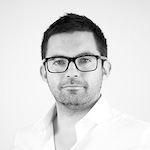 Matt Swanson
CEO, Augment
BootstrapLabs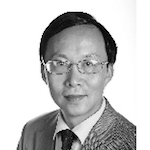 Kevin Hua
Sr. Manager – AI/Machine Learning Development, Bayer
BootstrapLabs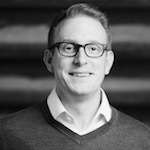 Doug Aley
Chief Revenue Officer, Ever AI
BootstrapLabs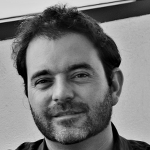 Alex Holub
Founder, Vidora
BootstrapLabs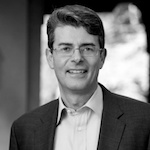 Evangelos Simoudis
Founder and Managing Director, Synapse Partners
BootstrapLabs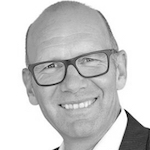 Thomas Birr
SVP Innovation & Business Transformation, innogy
BootstrapLabs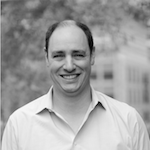 Ben Levy
Co-Founder, BootstrapLabs
BootstrapLabs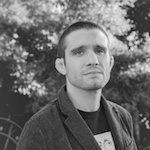 Dan Faggella
CEO & Founder, TechEmergence
BootstrapLabs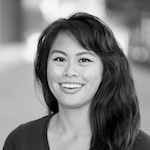 Sabrina Atienza
Founder, Qurious.io
BootstrapLabs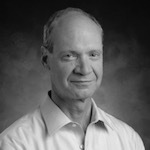 Andrew Salzman
Partner, Chasm Group
BootstrapLabs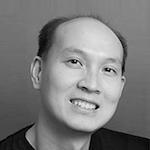 Matt Man
Founder, Indus.ai
BootstrapLabs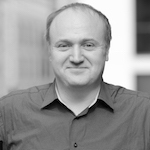 Nicolai Wadstrom
Founder, BootstrapLabs
BootstrapLabs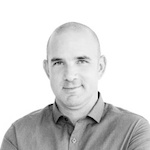 Alex Salkever
Author "Driver in the Driverless Car: How Our Technology Choices Can Change The Future"
BootstrapLabs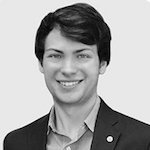 Will Summerlin
Founder, Pinn
BootstrapLabs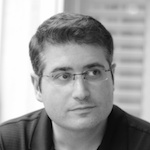 Igor Jablokov
Founder, Pryon
BootstrapLabs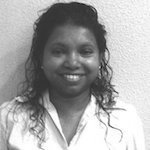 Nisha Talagala
CTO/VP Engineering, ParallelM
BootstrapLabs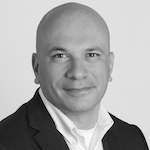 Tolga Kurtoglu
Chief Executive Officer, PARC – a Xerox Company
BootstrapLabs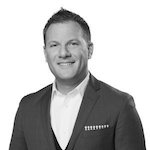 John Absmeier
Head of Autonomous Mobility, Samsung Electronics
BootstrapLabs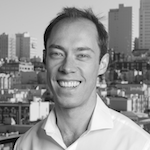 Ash Fontana
Managing Director, Zetta Venture Partners
BootstrapLabs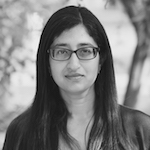 Ramya Ravichandar
Director – Product Management, FogHorn Systems
BootstrapLabs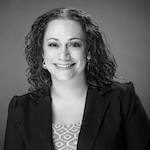 Debra Farber
Executive Consultant & U.S. Chief Privacy Officer, Cranium
BootstrapLabs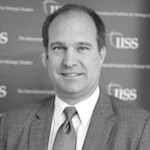 Sean Kanuck
Director of Cyber, Space and Future Conflict, IISS
BootstrapLabs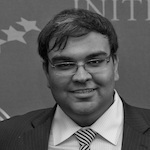 Shaunak Khire
Co-founder and CEO, Emma/MANSI
BootstrapLabs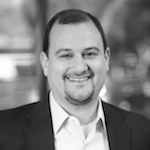 Macario Namie
Head of IoT Strategy, Cisco
BootstrapLabs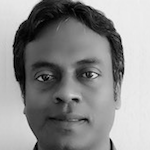 Sateesh Kumar
Founder, Pathtronic
BootstrapLabs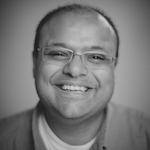 Ashish Bansal
Senior Director - Data Science, Capital One
BootstrapLabs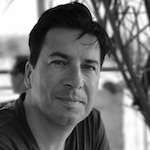 Xavier Legros
VP Product Development & Science, Trusted Insight
BootstrapLabs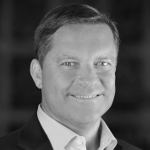 Marten Mickos
CEO, HackerOne
BootstrapLabs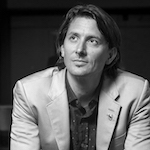 Rob Nail
CEO & Associate Founder at Singularity University
BootstrapLabs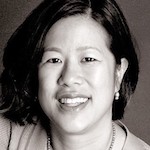 Tilly Chang
Executive Director, San Francisco County, Transportation Authority
BootstrapLabs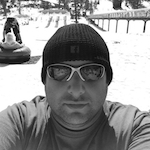 Hussein Mehanna
Director of Engineering - Core ML at Facebook
BootstrapLabs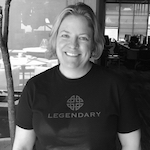 Dr. Paula Wilbourne
Co-Founder & Chief Science Officer, Sibly
BootstrapLabs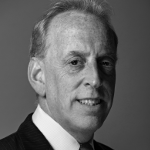 Lanny Cohen
Group CTO, Capgemini
BootstrapLabs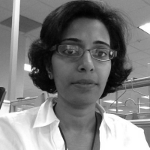 Hema Raghavan
Head of Growth Relevance, LinkedIn
BootstrapLabs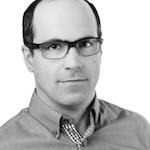 Amir Khosrowshahi
CTO AI Products Group, Intel
BootstrapLabs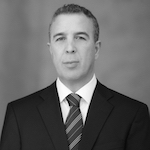 Akli Adjaoute Ph.D.
Founder and CEO, Brighterion, Inc
BootstrapLabs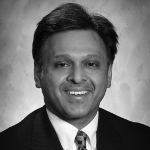 Rajendra Rao
CEO, Ford Smart Mobility
BootstrapLabs
More about the Applied AI Conference 2018
The Applied AI Conference is a must-attend event for those involved or interested in the most current progress of AI technologies and products.
The one day conference brings together the brightest and most experienced professionals in the field of AI for an immersive day of learning, discussion, and connection. This year's agenda will focus on the latest and future impact of AI applications and commercialization across a breadth of sectors, including Transportation, Logistic, Healthcare, Energy, Finance, Future of Work and Cybersecurity.
Inviting world class perspectives from research, entrepreneurship, investing, and business transformation, the event aims to capture the deepest insights available in the AI landscape today.
You'll have access to practical wisdom and methodologies on how to take advantage of AI's powerful potential. Plus, speakers and panelists will engage in a thought-provoking discourse about how AI is reshaping business, society, and life as we know it.
The 2018 conference agenda will provide insights into the present and future impact of AI on your organization, as well as in your daily life. It will also feature concrete ways, tools, and methods to prepare, organize, and tap AI's transformative power. As active early stage investors in Applied AI, BootstrapLabs will provide an overview of the investment and consolidation landscape at the conference.
I wanted to compliment you on your event last week – really outstanding, top to bottom. I'll fill out the official survey, but I wanted you to know how much I appreciated your work!
Congrats on a great event. It takes a lot of work to make things look that smooth and easy. You guys put on a good show, and made possible a lot of connections in the community. A lot of funds talk about adding value, Bootstrap is actually doing it.
My hearty congratulations on the Applied AI conference last week. It was truly a tour de force of AI. I learned a lot and made many great new connections. Well done, yet again!
There was such great energy, great speakers and great content. Congrats!! Everyone we talked to was raving about Bootstrap Labs – really great event for the company.
Lots of value and well worth my time,  especially enjoyed that various speakers were available for "hallway" discussions.
BootstrapLabs' events and conferences are a wonderful opportunity to stay on the cutting edge as well as connect and expand your network. We first met our AI engineer, Gabriel Kerr, at the Applied Artificial Intelligence Conference 2017. Gabriel joined Sibly soon after the conference, and he has been an incredible addition to our team.
Journalist inquiries regarding the Applied AI Conference 2018 should be directed to info@bootstraplabs.com with email subject: Journalist AAI2018.
We welcome inquires for high quality inspirational and informative interviews on stage.
Selected session form last year:
Fireside Chat – Meet Amy, your new Personal Assistant – Watch Now
Moderator: Josh Constine, Editor-At-Large, TechCrunch
Speaker: Dennis R. Mortensen, Founder & CEO, x.ai
Fireside Chat – Chatbots in the Physical World – Watch Now
Interviewer: Jack Clark, Reporter, Bloomberg
Speaker: Oren Jacob, Co-Founder & CEO, PullString
Be one of the first to connect with the AI community
Be recognized as a thought leader in Silicon Valley and join our exclusive group of founders, intrapreneurs, CTOs, CIOs, AI/ML Experts, Scientists, and many more.

Inspire and reach an audience of top startups, developers, industry experts, and investors from companies like SAP, Google, Walmart, Intel, Stanford, McKinsey and more.

Connect, network, and partner with top talent in the AI industry.
BESPOKE EVENTS AT WESTFIELD SAN FRANCISCO, LEVEL 4
Westfield San Francisco Centre, Level 4, 845 Market St, San Francisco, CA 94103
Located in: Westfield San Francisco Centre
bespokesf.co
(415) 964-4815
Join the conversation online at #AAI18
To learn more the BootstrapLabs community.