Is your startup applying AI to solve present and future energy problems?
Apply to win complimentary pass to BootstrapLabs' Applied AI Conference 2018
Our energy needs are changing, becoming more sustainable, less centralized; we see "prosumers" taking energy generation into their own hands while millions of smart devices are being connected to the electrical grid, at home and at work, producing terabytes of data each day. Tomorrow, we will all become energy traders, even our belongings, such as cars (if we still own one) or our homes will buy and sell energy for us, autonomously. Our consumption patterns are already changing and with them the need for the existing, one way, centralized distribution system.
But this increased flexibility and agility comes at the cost of exponentially more complex problems to solve in a data-rich, real-time driven environment.  For these reasons, we believe AI will not only be key to solving problems in the automotive, financial, healthcare or enterprise space, but also in the market that powers all of them: Energy!
Is your startup building the future of energy using artificial intelligence? We want to hear from you. Please click the button below for a chance to win a complimentary pass to BootstrapLabs Applied AI Conference 2018, hosted in San Francisco on April 12th.
BootstrapLabs, a leading venture capital firm focused on Applied AI technologies, is excited to team-up with the innogy Innovation Hub and offer the top 10 applicants an invitation to attend the conference and network with some of the world's best experts in artificial intelligence, venture capitalists, and corporate executives.
The Innovation Hub is part of Innogy, a leading European utility. With its offices in Palo Alto, Berlin, Tel-Aviv, London and Essen, the innogy Innovation Hub drives game-changing ideas that can revolutionize our industry. We invest in and partner with startups ready to scale and shape the future together with us.
About innogy Innovation Hub and innogy SE
The innogy Innovation Hub drives game-changing ideas that can revolutionize an existing business model or industry permanently. Using a portfolio approach, the innogy Innovation Hub invests in start-ups that have already demonstrated their value in the market and have the potential for exponential growth, with the innogy Innovation Hub as their partner of choice.
The Innovation Hub has four geographical centers of gravity in Palo Alto/Silicon Valley, Tel-Aviv, London and Berlin, where the Innovation Hub is engaged with highly relevant innovation ecosystems and present in areas where business models are being rethought and cutting-edge technologies are being developed and deployed. The focus lies on 'Machine Economy', 'Smart & Connected', 'Disruptive Digital' and 'Cyber Ventures'.
The innogy Innovation Hub is the Accelerator and Venture Capital Arm of innogy SE, Germany´s leading energy company.
innogy SE is Germany's leading energy company, with revenue of around €44 billion (2016), more than 40,000 employees and activities in 16 countries across Europe. With its three business segments Grid & Infrastructure, Retail and Renewables, innogy addresses the requirements of a modern, decarbonized, decentralized and digital energy world.
"innogy is colorful, flexible and full of energy – let's innogize!"
BootstrapLabs is a leading Venture Capital firm based in Silicon Valley and focused on Applied Artificial Intelligence. We actively invest in passionate entrepreneurs building disruptive early stage technology startups that use AI/ML technologies to solve large, global problems in sectors such as Transportation, Logistics, Financial Services, Energy, Future of Work, Internet of Things, Cybersecurity, and Healthcare. BootstrapLabs tracks innovation around the globe and each year connects with over 2,000 founders from 60 countries, and leverages its large community of successful entrepreneurs, AI experts, corporate executives, investors, and thought leaders to support its portfolio companies and investment strategies. Select portfolio companies include AEye, Mendel Health, Qurious, Vidora, Sibly, SmartEar, Indus.ai, Roger.ai, Prezi, Trusted Insight, AngelList, and Zerply.
"Uncovering the future by investing in Applied AI"
Applied AI Conference Highlights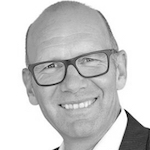 Thomas Birr
SVP Innovation & Business Transformation, innogy SE
BootstrapLabs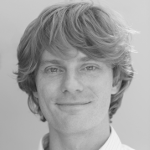 Richard Socher
Chief Scientist, Salesforce
BootstrapLabs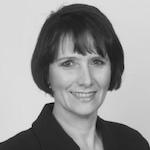 Kay Firth-Butterfield
Head of AI and Machine Learning, World Economic Forum
BootstrapLabs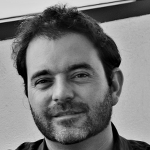 Alex Holub
Founder, Vidora
BootstrapLabs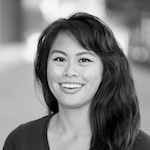 Sabrina Atienza
Founder, Qurious.io
BootstrapLabs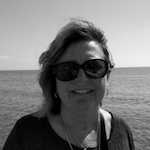 Jane Macfarlane
CEO & Founder, Seurat Labs
BootstrapLabs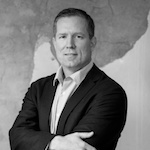 Robbie Allen
CEO, Infinia ML
BootstrapLabs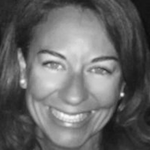 Carolina Garcia Rizo
Chief Business Officer, Just Biotherapeutics
BootstrapLabs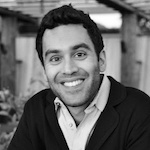 Nadeem Sheikh
VP Self Driving Programs, Lyft
BootstrapLabs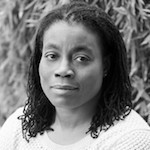 Karen Kerr
Executive Managing Director, GE Ventures
BootstrapLabs