BOOTSTRAPLABS APPLIED ARTIFICIAL INTELLIGENCE CONFERENCE 2019
This one day conference brings together the brightest and most experienced experts in the field of AI for an immersive day of learning, discussion, and connection. This year's agenda will focus on current and future impacts of AI applications and commercialization across a breadth of sectors, including Transportation, Logistics, Health, Energy, FinTech, the Future of Work (FoW), Internet of Things (IoT), and Cybersecurity.
We invite world class perspectives from research, entrepreneurship, investing, and business transformation, and the event aims to capture the deepest insights available within in the AI ecosystem today.
Get access to practical wisdom on Applied AI methodologies and take advantage of AI's powerful potential. Plus, speakers and panelists will engage in thought-provoking discourse about how AI is reshaping business, government, society, and life as we know it.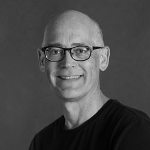 Danny Lange
VP of AI and Machine Learning at Unity Technologies
BootstrapLabs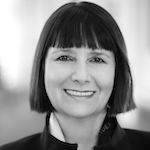 Kay Firth-Butterfield
Head of Artificial Intelligence and Machine Learning, World Economic Forum
BootstrapLabs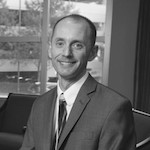 Tom Campbell
Founder & President, FutureGrasp, LLC
BootstrapLabs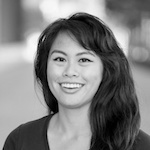 Sabrina Atienza
Founder & CEO, Valued
BootstrapLabs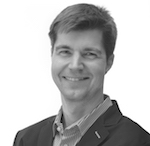 Oliver Brdiczka
AI Architect, Adobe
BootstrapLabs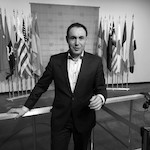 Irakli Beridze
Head of the Centre for Artificial Intelligence and Robotics, United Nations
BootstrapLabs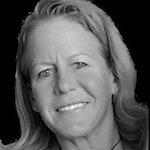 Erin Kenneally
Portfolio Manager, Cyber Security Division, U.S. Department of Homeland Security
BootstrapLabs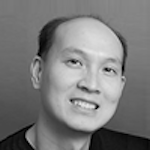 Matt Man
Founder & CEO, indus.ai
BootstrapLabs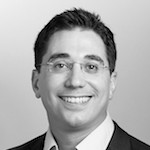 Karim Galil
Founder & CEO, Mendel Health Inc.
BootstrapLabs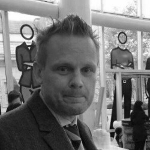 Jonas Svensson
Head of Global Innovation and Technology at UNOPS
BootstrapLabs
WHY ATTEND THE BOOTSTRAPLABS APPLIED ARTIFICIAL INTELLIGENCE CONFERENCE 2019?
The BootstrapLabs Applied AI Conference represents a unique opportunity to deepen your knowledge about trending AI applications and technologies. Attendees will have the opportunity to meet and learn from leaders driving disruption across all industries using Applied AI. The event offers a chance to recruit new talent and network with fellow executives, entrepreneurs, investors, and developers to discuss the current status and possibilities of Applied AI. If you have an interest in AI, we'll discuss best practices, challenges and opportunities with insight from leading AI experts. By attending this event, you'll discover a new way to become an AI advocate and thought leader in your organization and community.
The BootstrapLabs Applied Artificial Intelligence Conference brings together a community of Founders, Intrapreneurs, CTOs, CIOs, Corporate Development Executives, Innovation Officers, Product Managers, and AI/ML Experts including Directors of Engineering, Data Scientists, Executives, Professors, Researchers, and Investors interested in AI.
I wanted to compliment you on your event last week – really outstanding, top to bottom. I'll fill out the official survey, but I wanted you to know how much I appreciated your work!
Congrats on a great event. It takes a lot of work to make things look that smooth and easy. You guys put on a good show, and made possible a lot of connections in the community. A lot of funds talk about adding value, Bootstrap is actually doing it.
My hearty congratulations on the Applied AI conference last week. It was truly a tour de force of AI. I learned a lot and made many great new connections. Well done, yet again!
There was such great energy, great speakers and great content. Congrats!! Everyone we talked to was raving about Bootstrap Labs – really great event for the company.
Lots of value and well worth my time,  especially enjoyed that various speakers were available for "hallway" discussions.
BootstrapLabs' events and conferences are a wonderful opportunity to stay on the cutting edge as well as connect and expand your network. We first met our AI engineer, Gabriel Kerr, at the Applied Artificial Intelligence Conference 2017. Gabriel joined Sibly soon after the conference, and he has been an incredible addition to our team.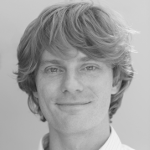 Richard Socher
Chief Scientist, Salesforce
BootstrapLabs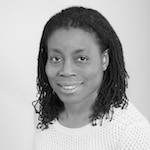 Karen Kerr
Executive Managing Director, GE Ventures
BootstrapLabs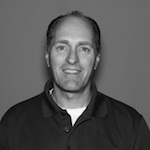 Chris Merz
VP, Security and Decision Products – Enterprise Security Solutions, MasterCard
BootstrapLabs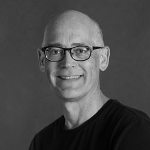 Danny Lange
VP of AI and Machine Learning at Unity Technologies
BootstrapLabs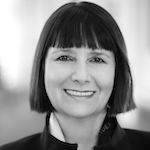 Kay Firth-Butterfield
Head of AI and Machine Learning, World Economic Forum
BootstrapLabs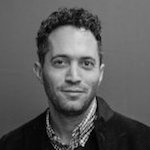 Gilad Lotan
VP – Head of Data Science, BuzzFeed
BootstrapLabs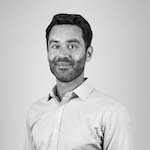 Nadeem Sheikh
VP Self Driving Programs, Lyft
BootstrapLabs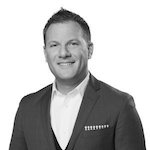 John Absmeier
Head of Autonomous Mobility, Samsung Electronics
BootstrapLabs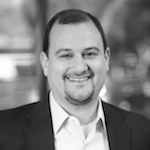 Macario Namie
Head of IoT Strategy, Cisco
BootstrapLabs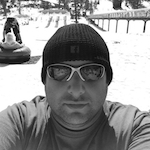 Hussein Mehanna
Director of Engineering - Core ML, Facebook
BootstrapLabs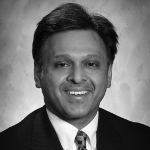 Rajendra Rao
CEO, Ford Smart Mobility
BootstrapLabs
Erin Kenneally
Program Manager, Department of Homeland Security
BootstrapLabs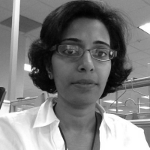 Hema Raghavan
Head of Growth Relevance, LinkedIn
BootstrapLabs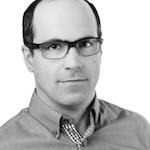 Amir Khosrowshahi
CTO AI Products Group, Intel
BootstrapLabs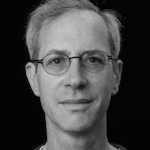 Mark Nitzberg
Executive Director, Center for Human Compatible AI – UC Berkeley
BootstrapLabs
Be one of the first to connect with the AI community
In the past, the BootstrapLabs Applied Artificial Intelligence Conference has been sponsored by some of the world's most innovative companies. Our event brings together a dedicated community of developers, VCs, Founders, and corporate executives to spark meaningful conversations on valuable AI topics and our programming is focused on delivering high quality content, which results in sold out shows year after year. To take part and be recognized as a leader in the field of Applied AI today, we have sponsorship opportunities available.
To receive detailed information about sponsorship opportunities, please contact us at events@bootstraplabs.com.
Be recognized as a thought leader in Silicon Valley and join our exclusive group of founders, intrapreneurs, CTOs, CIOs, AI/ML Experts, Data Scientists, and other thought leaders.

Inspire and reach an audience of top startups, developers, industry experts, and investors from companies like SAP, Google, Walmart, Intel, Stanford, McKinsey, and more.

Connect, network, and partner with top talent in the AI industry.
We welcome inquiries for high quality, inspirational, and informative interviews on stage
Limited press passes are available to full-time reporters or freelancers working for established print, online, or broadcast news organizations. Journalist inquiries regarding the BootstrapLabs Applied Artificial Intelligence Conference 2019 should be directed to press@bootstraplabs.com with email subject: Journalist AAI2019.
Selected session from prior years:
Fireside Chat – Meet Amy, your new Personal Assistant – Watch Now
Moderator: Josh Constine, Editor-At-Large, TechCrunch
Speaker: Dennis R. Mortensen, Founder & CEO, x.ai
Fireside Chat – Chatbots in the Physical World – Watch Now
Interviewer: Jack Clark, Reporter, Bloomberg
Speaker: Oren Jacob, Co-Founder & CEO, PullString
BESPOKE EVENTS AT WESTFIELD SAN FRANCISCO
Westfield San Francisco Centre
845 Market St, Level 4
San Francisco, CA 94103
bespokesf.co
(415) 964-4815