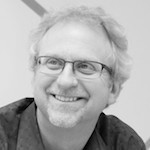 BootstrapLabs
Paul Daugherty
Chief Technology & Innovation Officer, Accenture
Paul Daugherty is Accenture's chief technology & innovation officer and leads the company's Technology Innovation & Ecosystem group. In addition to overseeing Accenture's technology strategy, Mr. Daugherty has responsibility for driving innovation through R&D activities in Accenture's Labs. He founded and oversees Accenture Ventures. He is responsible for managing Accenture's alliances, partnerships and senior-level relationships with leading and emerging technology companies.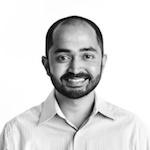 BootstrapLabs
Madhav Thattai
COO, Rigetti Computing
Madhav Thattai is the COO of Rigetti Computing, a full-stack quantum computing company based in Berkeley, California. Prior to joining Rigetti in 2015, Madhav worked at Dell Computing for eight years in a variety of roles, most recently as Director of Product Operations. Madhav holds a Master's degree in management from Stanford University, a Master's degree in industrial engineering from the University of Michigan, and a Bachelor's degree in mechanical engineering from Birla Institute of Technology and Science in India.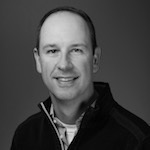 BootstrapLabs
Steve Carlin
Chief Strategy Officer, SoftBank Robotics America
Steve Carlin leads SoftBank Robotics America and is the global Chief Strategy Officer. In this role, he acts as the General Manager for the Americas region and oversees global marketing, product and strategy. Carlin most recently came from Facebook where he held the role of Global Head of Strategy – Gaming. Prior to Facebook, Carlin was the Senior Director of Marketing and Insights for Ubisoft. He also held a series of roles in sales, shopper marketing, brand management, and strategy at Energizer and Procter & Gamble. He holds a BA in Geology from Miami University in Oxford, Ohio, and an MBA in Marketing and International Business from Goizueta Business School. He has also studied at Cornell, HEC business school in Paris and the UIBE business school in Beijing.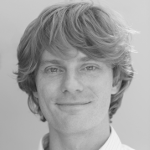 BootstrapLabs
Richard Socher
Chief Scientist, Salesforce
Richard Socher is Chief Scientist at Salesforce where he leads the company's AI research efforts. Prior to Salesforce, he was the CEO and founder of MetaMind, an AI startup acquired by Salesforce. Socher has received numerous awards and grants including the Distinguished Application Paper Award at the ICML, the Yahoo! Key Scientific Challenges Award, a Microsoft Research PhD Fellowship, and the GigaOM Structure Award. Socher's PhD from Stanford on deep learning with Chris Manning and Andrew Ng won the best Stanford CS PhD thesis award.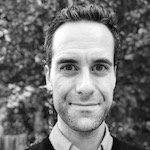 BootstrapLabs
Stephen Comello
Director – Sustainable Energy Initiative, Stanford GSB
Dr. Comello is the director of the Sustainable Energy Initiative at Stanford Graduate School of Business and a founding member of the Bits & Watts Initiative within Stanford's Precourt Institute for Energy. His work examines the organization of innovation and how technology and policy coevolve to influence the economic attractiveness of advanced energy solutions.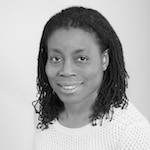 BootstrapLabs
Karen Kerr
Executive Managing Director, GE Ventures
Karen Kerr leads a team focused on making investments and partnerships in the advanced manufacturing ecosystem. Karen comes to GE with two decades of experience in developing technology based businesses and venture investing. Previously she served as Senior Director of New Ventures and Alliances at the University of Southern California (USC) Stevens Center for Innovation. Before joining USC, Karen led business development at Intellectual Ventures, was Managing Director at ARCH Venture Partners, and founded Agile Equities LLC. Karen was named one of LA's Top Innovators in 2012 by C Suite Quarterly, selected to C200 leading business women in 2004, and selected by Crain's Chicago Business for its 40 under 40 list of leading business professionals in Chicago. Karen earned a PhD in Physical Chemistry from the University of Chicago and an AB in Chemistry from Bryn Mawr College.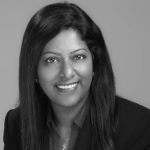 BootstrapLabs
Sangeeta Chakraborty
Chief Customer Officer, Ayasdi
Prior to Ayasdi, Sangeeta built multiple professional services practices across a number of successful startups including Digital Fuel (acquired by VMWare), Inquira (acquired by Oracle) and Interwoven. Sangeeta began her career in consulting with Tata, Fujitsu and Vitria.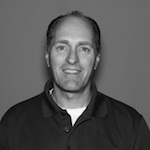 BootstrapLabs
Chris Merz
VP, Security and Decision Products – Enterprise Security Solutions, MasterCard
Dr. Chris Merz is the vice president of Security and Decision Products for the Enterprise Security Solutions product team at Mastercard. He is responsible for decision science and associated data strategies for real-time, transaction-level decision and fraud monitoring solutions. Since joining Mastercard in 2001, Dr. Merz has applied machine learning and data science techniques to applications in cardholder segmentation, loyalty solutions, recommender systems, and fraud detection. He holds a PhD in Information and Computer Science from the University of California – Irvine, and is a recognized researcher in Machine Learning, with over 20 published conference and journal articles. He is also an adjunct professor at the Missouri University of Science and Technology since 2004.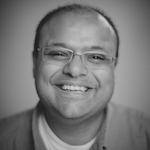 BootstrapLabs
Ashish Bansal
Senior Director – Data Science, Capital One
Ashish is a Senior Director of Data Science at Capital One. He uses AI/ML to generate insights from vast amounts of data and build interesting B2B, B2C and Enterprise products. He manages a product portfolio of 5+ products. Prior to Capital One, I co-founded GALE Partners and headed the Machine Learning group, building AI/ML based marketing automation products. He helped the company grow from 9 to 120 and setup the India office. Overall, he has over 18 years of experience in the technology industry, along with an MBA from Kellogg School of Management and B Tech from IIT BHU. His life's ambition is to be a Kung Fu master.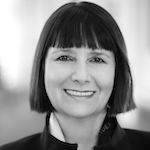 BootstrapLabs
Kay Firth-Butterfield
Head of AI and Machine Learning, World Economic Forum
Kay Firth-Butterfield is the Head of  AI & ML at the World Economic Forum and is a Barrister-at-Law and former part-time Judge in the UK. She is an Associate Fellow of the Centre for the Future of Intelligence at Cambridge and Fellow of the Robert E. Strauss Center on international Security and Law at the University of Texas. She is Vice-Chair of the IEEE Initiative on Ethical Considerations in AI and Autonomous Systems. She is one of Robohub's top 25 Women in Robotics and co-founded AI-Austin, AI-Global and the Consortium for Law and Policy of AI and Robotics.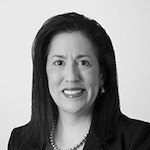 BootstrapLabs
Norma Krayem
Sr Policy Advisor & Co-Chair – Cybersecurity and Privacy, Holland & Knight
Norma Krayem is a Senior Policy Advisor and Co-Chair of the Holland & Knight Global Cybersecurity and Privacy Team. She brings more than 20 years of experience within the global policy-making arena including executive-level positions in the U.S. Departments of State, Commerce and Transportation, and as a consultant at the Federal Emergency Management Agency (FEMA). She works on a daily basis with the White House, Executive Branch and Congress on a host of matters, including Homeland Security, Commerce, Defense, Treasury, Transportation among others. She is a member of The Chatham House and served on the prestigious CSIS Cybersecurity Task Force from 2015-2017.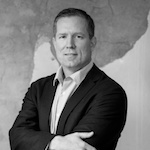 BootstrapLabs
Robbie Allen
CEO, Infinia ML
Executive Chairman, Automated Insights
Robbie Allen is the CEO of Infinia ML, which helps enterprise organizations implement ML solutions. Previously, he founded and led Automated Insights, whose natural language generation software helped automate content production for The Associated Press, Yahoo!, and others. Robbie has authored or coauthored 10 books and has spoken at multiple conferences including: O'Reilly AI Conference, Strata, SXSW, and the MIT Sloan CIO Symposium. He holds two Master's degrees from MIT and is completing his Ph.D. in CS at UNC-Chapel Hill.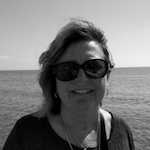 BootstrapLabs
Jane Macfarlane
CEO & Founder, Seurat Labs
Director – Smart Cities, UC Berkeley
Jane Macfarlane is the CEO of Seurat Labs and is also the Director of Smart Cities and Sustainable Mobility at the University of California at Berkeley. Dr. Macfarlane has over 30 years of experience in high performance computing, data analytics and geospatial mapping. She has held various roles responsible for directing industry research groups including: Chief Scientist and Head of Research for HERE, VP of Process Engineering at Imara, and Director of Advanced Technology Planning for OnStar at General Motors. She has authored 26 patents, primarily in geospatial data analytics. She holds a Ph.D. in Mechanical Engineering from the University of Minnesota. Currently she is leading a DOE National Laboratory effort focused on the use of High Performance Computing to address Big Data Issues in transportation systems.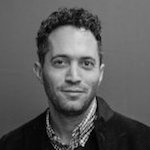 BootstrapLabs
Gilad Lotan
VP – Head of Data Science, BuzzFeed
Gilad is the Head of Data Science at BuzzFeed where he leads a team that's tasked with building state of the art analytics and data products to support entertainment, news, business and tech. Previously Gilad led Data Science at beta works, and built data products and Microsoft. Gilad's work has been covered across a wide range of academic journals and publications, most recently focused on propaganda and bias within algorithmic ranking systems.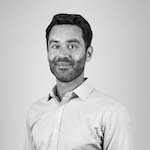 BootstrapLabs
Nadeem Sheikh
VP Self Driving Programs, Lyft
Nadeem is the VP of Self-Driving Vehicle Programs at Lyft, where he is responsible for Lyft's roadmap for scaling self-driving technology. Prior to Lyft, Nadeem was part of the executive team at Opower, an energy-focused software company which went public in 2014. Nadeem was a consultant at McKinsey, where he worked in the Automotive sector and helped found the Sustainability Practice. He earned his MBA from UC Berkeley and his BS in Industrial Engineering from the University of Wisconsin-Madison.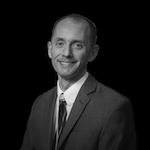 BootstrapLabs
Tom Campbell
Founder, FutureGrasp
Thomas A. Campbell, Ph.D.is the founder and president of FutureGrasp, which advises organizations on trends and impact of emerging technologies, and a special advisor to BootstrapLabs. Prior to this, Tom was the first National Intelligence Officer for Technology with the National Intelligence Council. Tom holds a Ph.D. in Aerospace Engineering Sciences from the University of Colorado at Boulder, and a B.E. in Mechanical Engineering from Vanderbilt University.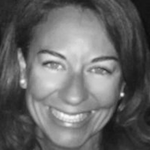 BootstrapLabs
Carolina Garcia Rizo
Chief Business Officer,  Just Biotherapeutics
Dr. Garcia-Rizo is the Chief Business Officer of Just Biotherapeutics, an AI-driven platform that brings Antibody-based molecules faster. Carolina has more than 15 years experience in the biopharma and diagnostics industry and worked at Thermo Fisher Scientific, Roche Molecular, Cepheid, MIT, and Max Planck Institute. Carolina has an MBA from MIT and a Ph.D. in Atomic and Molecular Physics at C.S.I.C., C.N.R.S. and UC Berkeley, where she was Fulbright Scholar.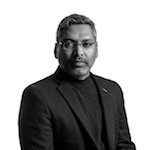 BootstrapLabs
George Mathew
CEO, Kespry
George Mathew is the CEO & Chairman of Kespry, the leading aerial intelligence platform
provider. At Kespry, he focuses on leading the company's mission to transform how people and businesses capture, use and get value from worksite intelligence. Prior to Kespry, George held senior leadership positions at Alteryx, salesforce.com and SAP. He holds a BS in Neurobiology from Cornell University and an MBA from Duke University, where he was a Fuqua Scholar.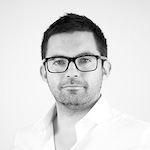 BootstrapLabs
Matt Swanson
CEO, Augment
Matt Swanson is the founder and CEO of Augment, a customer experience-driven AI platform, and is responsible for driving the strategic direction and vision of the company. He also serves as the managing partner of Silicon Valley Software Group. Prior to Augment, he co-founded SpeakerText in 2010 and served as its CTO before the company was acquired by CloudFactory. Matt received his M.S. in CS and Robotics from Carnegie Mellon University.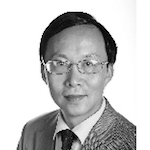 BootstrapLabs
Kevin Hua
Sr. Manager – AI/Machine Learning Development, Bayer
Dr. Kefeng (Kevin) Hua has 20 years of experience working in design and development of AI/Machine Learning applications in healthcare, insurance, banking, retails and manufacturing industries. He is currently a senior manager with the Digital Health Intelligence Group of Bayer, responsible for developing AI/ML applications. Prior to Bayer, he was a machine learning specialist at Deloitte Consulting and a research manager of AI at Center for Advanced Research of PwC. His work in analytics has won the Analytics Leadership Award from IU Kelley School of Business in 2014 and INFORMS Data Mining contest in 2008.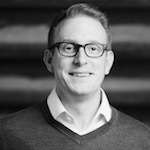 BootstrapLabs
Doug Aley
Chief Revenue Officer, Ever AI
Doug Aley has spent his career helping to found, lead, and scale startups. He is currently Ever AI's CRO and a principal at Atomic Ventures. Prior to Ever AI, he held positions early in his career at Amazon, was VP of Marketing, Product, and Business development at Jott Networks, helped Zulily scale from $100M to $700M as VP of Product and Corporate Development, held the same role at Room77, and started and led Minted's digital growth team. Mr. Aley holds a BA from Stanford University and an MBA from Harvard Business School, and lives in Greenbrae, CA with his wife, Susan, and their two boys.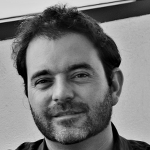 BootstrapLabs
Alex Holub
Founder, Vidora
Alex is the Co-Founder and CEO of Vidora, a leading ML company working with companies like News Corp, Walmart, and Yahoo! Japan. Prior to co-founding Vidora, Alex was a technical and product management lead at Ooyala. He has published over 15 academic papers and holds numerous patents in the areas of ML, computer vision, and AI. Alex studied artificial intelligence throughout his academic career at Cornell University and during his Ph.D at Caltech.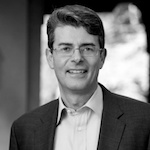 BootstrapLabs
Evangelos Simoudis
Founder and Managing Director, Synapse Partners
Evangelos is the co-founder and managing director of Synapse Partners, a firm that invests in early-stage companies developing applications that combine AI with Big Data. He is an author, a member of numerous advisory boards, and has more than 20 years experience working in various high-tech industries. Evangelos earned a Ph.D. in computer science from Brandeis University and a B.S. in electrical engineering from Caltech.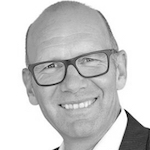 BootstrapLabs
Thomas Birr
SVP Innovation & Business Transformation, innogy
Thomas is chief futurist and strategist at innogy, a leading European utility which mission is to create a future beyond the traditional energy business. He leads innogy's Innovation Hub, which is now building and co-creating new digital and platform-powered business models in partnership with the world's most promising start-ups. Thomas is a strong believer that AI will change every industry – including Energy.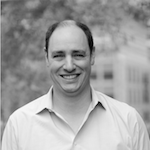 BootstrapLabs
Ben Levy
Co-Founder, BootstrapLabs
Ben is a Co-founder and Partner at BootstrapLabs, a leading Venture Capital firm based in Silicon Valley and focused on Applied Artificial Intelligence. Prior to BootstrapLabs, Ben was repeat entrepreneur who launched, built, and exited two startups in the financial technology space, Praedea Solution and InsideVenture. He also was a Technology, Media, and Telecom Investment Banker who advised startup founders and CxOs of Fortune 500 companies on corporate strategy, financing, and M&A. Over a period of 10 years, Ben helped his clients raise over $300M from institutional investors and close over $5B in M&A transactions. Ben is a frequent keynote and panel speaker on innovation, technology investing, entrepreneurship, artificial intelligence, and globalization in the US, Europe, and Asia.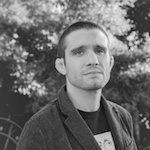 BootstrapLabs
Dan Faggella
CEO & Founder, TechEmergence
Daniel Faggella is the Founder and CEO at TechEmergence, the only market research and company discovery platform focused exclusively on artificial intelligence and machine learning.
Daniel is a serial entrepreneur and has grown and sold two previous companies. He is a graduate of University of Pennsylvania with a masters degree in cognitive science.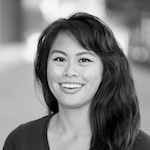 BootstrapLabs
Sabrina Atienza
Founder, Qurious.io
Sabrina is excited about leveraging the latest technology in new ways to solve massive, deeply entrenched problems. She trained in Computer Science and Physics at UC Berkeley. Prior to Qurious, Sabrina was a software engineer at Tealeaf (acquired by IBM) and software development consultant for tech companies. Her favorite reads are "The Power and the Glory" by Graham Greene and "The Way of Zen" by Alan Watts.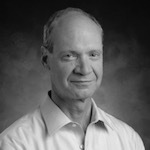 BootstrapLabs
Andrew Salzman
Partner, Chasm Group
Andrew has enjoyed a distinguished career working with enterprises seeking to transition disruptive technologies into growth businesses. As a member of Chasm Group, he works with cross functional teams to identify their best strategic growth pathways. Andrew served as a senior operating executive over a 25 year career in the US, Europe, and Japan, with CMO roles at Oracle/ Siebel Systems, HP/Compaq, Information Resources, Saba, and Kodak. Recent assignments at Google, LinkedIn, Mitsubishi, Nest, Arxan, Model N, Panasonic, Kuraray, and MemSQL. Andrew sits on several advisory boards, and is a frequent blogger, guest writer, and keynote speaker on topics tied to business transformation and emerging market dynamics.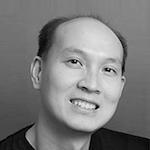 BootstrapLabs
Matt Man
Founder, Indus.ai
Matt Man is the founder of indus.ai, a video analytics and big data product for construction sites. In Matt's previous life he founded a mobile application development firm GreenOwl Mobile which deployed 45+ smart city apps across 5 countries. He is an experienced SaaS founder who understands the enterprise B2B market. He holds a Masters in Engineering from Stanford, and BASc in Engineer Science from the University of Toronto. He started experimenting with AI during his undergraduate years, where he coded his first neural network to translate sign language.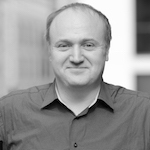 BootstrapLabs
Nicolai Wadstrom
Founder, BootstrapLabs
Nicolai is the Founder and CEO of BootstrapLabs, a leading Venture Capital firm based in Silicon Valley and focused on Applied Artificial Intelligence. Throughout his career he has been very focused on product and technology development within the Machine Learning, Big Data, Analytics, Internet, Mobile and Software/Cloud sectors. Prior to BootstrapLabs he was a multiple time startup CEO and CTO. He has raised capital from Angels, Private Equity, Investment Banks and VC's. Nicolai is a frequent guest speaker, mentor and judge at Universities and Conferences in the US and Europe.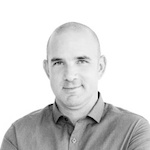 BootstrapLabs
Alex Salkever
Author "Driver in the Driverless Car: How Our Technology Choices Can Change The Future"
Alex Salkever is a writer, futurist and technology leader. He is the co-author with Vivek Wadhwa of "The Driver in the Driverless Car: How Our Technology Choices Can Change the Future". The book was named as a Finalist in the 2017 McKinsey / Financial Times Book of the Year Competition. He previously served as the Technology Editor at BusinessWeek.com and as a Guest Researcher at the Duke University Pratt School of Engineering. His first book, "The Immigrant Exodus: Why America Is Losing the Global Race to Capture Entrepreneurial Talent" was named a Book of the Year by The Economist in 2012. Alex has served as a senior executive at a host of Silicon Valley startups in green technology, data science, open government, and cloud computing. He speaks regularly at industry conferences, universities and schools and to corporations and Boards of Directors.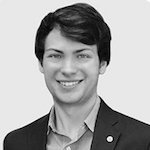 BootstrapLabs
Will Summerlin
Founder, Pinn
Will Summerlin is the Founder and CEO of Pinn, a cybersecurity company using AI to solve the digital identity crisis. He's also an advisor to Story Ventures.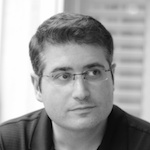 BootstrapLabs
Igor Jablokov
Founder, Pryon
Igor is founder and CEO of Pryon, a stealth startup in the field of artificial intelligence. He also serves as an EIR for Blackstone NC, an initiative to accelerate the commercialization of academic research. He was awarded the Eisenhower and Truman National Security Fellowships to research the connection between government and venture capital in fostering innovation. Previously, Igor was founder and CEO of Yap, a VC-backed startup that pioneered cloud-based speech recognition. It was acquired by Amazon to act as the nucleus of AI-related products such as Alexa, Echo, and Fire TV. He holds over two dozen patents issued and pending and was named an industry luminary by Speech Technology Magazine. Igor holds a BS in Computer Engineering from The Pennsylvania State University and an MBA from The University of North Carolina.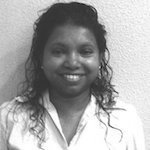 BootstrapLabs
Nisha Talagala
CTO/VP Engineering, ParallelM
Nisha Talagala is CTO/VP of Engineering at ParallelM, focusing on Production Machine Learning and Deep Learning. Nisha was previously a Fellow at SanDisk and Fellow/Lead Architect at Fusion-io. Nisha has more than 15 years of expertise in software development and distributed systems. At Intel, she worked as Technology Lead for server platform flash, persistent memory and storage-memory convergence. Prior to Intel, Nisha was the CTO of Gear6, which delivered high performance clustered caching solutions for HPC. Nisha earned her PhD in Computer Science at UC Berkeley and holds 54 patents in software, distributed systems, storage and related areas.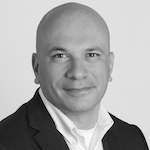 BootstrapLabs
Tolga Kurtoglu
Chief Executive Officer, PARC – a Xerox Company
Kurtoglu is the CEO of PARC, Silicon Valley R&D firm developing advanced technologies including artificial intelligence & human machine collaboration to microsystems and smart sensing, from IoT and cyber-physical security to novel printing and digital design. PARC accelerates innovation journey for its clients and partners by developing future technologies with businesses seeking early stage collaboration, by attaching existing IP to evolving, complimentary research needs, and by embedding fully-developed technologies into consumer, industrial and government applications.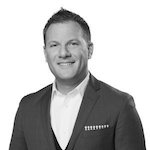 BootstrapLabs
John Absmeier
Head of Autonomous Mobility, Samsung Electronics
John Absmeier is the SVP of the Autonomous/ADAS strategic business unit and VP of Smart Machines for HARMAN and Samsung. Absmeier is a self-proclaimed geek, gearhead and jarhead with 20 years' experience in the automotive industry. He founded Delphi Labs @ Silicon Valley and led the team to develop Delphi's autonomous vehicle platform. Absmeier has a BSME from Purdue University, MSME from UC Berkeley, and executive MBAs from UC Berkeley,, University of Michigan, and Thunderbird.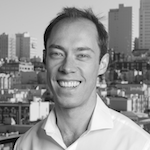 BootstrapLabs
Ash Fontana
Managing Director, Zetta Venture Partners
Ash joined Zetta Venture Partners – the first venture capital fund focused on intelligent systems – with Mark Gorenberg at the time it launched. Ash is a board member of and lead investor in companies such as Kaggle, Invenia, Clearbit, Tractable and Focal Systems. Before Zetta, Ash started the money side of AngelList, launching online investing, managing $130M over more than 250 funds, creating the first startup 'index fund' and more.
Ash previously co-founded Topguest, a Founders Fund-backed company that built customer analytics technology. He graduated with First Class honors in law and finance on five scholarships from the University of Sydney.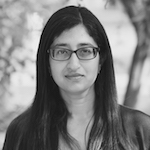 BootstrapLabs
Ramya Ravichandar
Director – Product Management, FogHorn Systems
Ramya heads Product Management at FogHorn. She is seasoned leader in emerging markets, with a track record of creating value. She brings a rare combination of technical expertise in real time analytics, machine learning, AI, and valuable experience in Industrial IOT. Ramya has a PhD in Computer Science from Virginia Tech.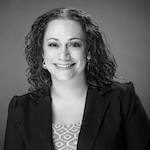 BootstrapLabs
Debra Farber
Executive Consultant & U.S. Chief Privacy Officer, Cranium
Debra J. Farber is a data privacy and information security executive and entrepreneur with 14 years of data strategy, operations, public policy, training, product, and compliance experience. She's Executive Consultant & U.S. Chief Privacy Officer, at CRANIUM, an EU-based privacy and security consulting firm. Prior to CRANIUM, Debra served as Sr. Director, Global Public Policy (Security & Privacy) at Visa where she oversaw a portfolio of issues, including: privacy, cybercrime, cybersecurity, product security, risk and more. Debra held privacy and security leadership roles at IBM, American Express, Farber Strategies and more. Debra holds a BA in English from Binghamton University, a JD from Brooklyn Law School and is completing her Executive Certificate of Business Excellence from UC Berkeley.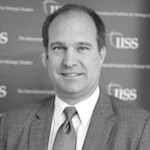 BootstrapLabs
Sean Kanuck
Director of Cyber, Space and Future Conflict, IISS
Sean serves as Director of the Future Conflict and Cyber Security program at the International Institute for Strategic Studies and Chair of the Research Advisory Group for the Global Commission on the Stability of Cyberspace. He advises governments, corporations, and entrepreneurs on the future of information technology. Sean served as the United States' first National Intelligence Officer for Cyber Issues from 2011 to 2016.  He has a decade of experience working in government including with the CIA's Information Operations Center, the White House National Security Council, and more. Prior to government, Sean practiced law with Skadden Arps in New York, specializing in mergers and acquisitions, corporate finance, and banking. He holds degrees from Harvard University, the London School of Economics, and the University of Oslo.  He also proudly serves as a Trustee of the Center for Excellence in Education in McLean, Virginia.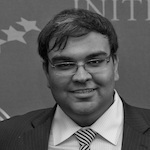 BootstrapLabs
Shaunak Khire
Co-­founder and CEO, Emma/MANSI
Shaunak Khire, is the co­founder & CEO of Emma/MANSI, an explainable AI for the financial markets – specifically trading, wealth management and investment banking. Shaunak started out as a mobile security consultant at British Telecom focusing on vulnerabilities in bluetooth standards. Previously Shaunak was a Board Member of a private equity backed DMP (data management platform), he has also served on the global board of the Mobile Marketing Association. Shaunak was a part of the Clinton Global Initiative tech & poverty alleviation groups and built the MaghaCGI30 Index a social impact index that weighs constituents based on CSR metrics. He is a contributor for TechCrunch and has been on MIT Technology Review's 35 under 35 list in 2012.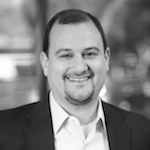 BootstrapLabs
Macario Namie
Head of IoT Strategy, Cisco
Macario Namie joined Jasper in 2007 and – after Cisco's acquisition of Jasper in 2016 – now leads IoT strategy efforts, including ecosystem development, for Cisco. Prior to this role, Macario spent 8 years leading marketing for Jasper, responsible for product marketing, corporate marketing, field marketing, and demand generation. Macario brings nearly 20 years in marketing Software-as-a-Service enterprise applications. Prior to Jasper, Macario led Worldwide Product Marketing at WebEx, where he was responsible for solution definition and execution of go-to-market plans for the entire WebEx product portfolio. Macario also held senior roles at ePeople and Lycos and holds a B.A. from the University of California, Berkeley.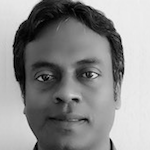 BootstrapLabs
Sateesh Kumar
Founder, Pathtronic
Sateesh is the Founder and CEO of Pathtronic Inc, a silicon valley start-up company focused on building revolutionary AI Processing Unit. Sateesh is a visionary and seasoned entrepreneurial executive and innovator with broad technology background.  He has been advisor to multiple corporations, start-ups, incubators, and universities in the area of AI, Autonomous Vehicles and Drones, and more. As a former innovation and incubation executive at Cisco, he pioneered and led various initiatives in the area of IOT, Automotive and Connected Vehicles, Industrial Switching and Automation, Smart Cities, Mobile and Wireless, Fog Computing, Big Data and Machine Learning and more. Prior to Cisco, he founded and led multiple Silicon Valley venture funded start-ups. He has published extensively in international journals including IEEE/ACM and holds dozens of granted patents.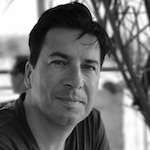 BootstrapLabs
Xavier Legros
VP Product Development & Science – Trusted Insight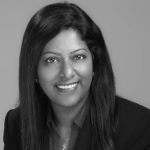 Sangeeta Chakraborty
Chief Customer Officer, Ayasdi
BootstrapLabs
Rob Nail
CEO & Associate Founder at Singularity University
BootstrapLabs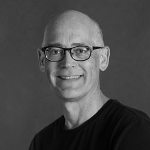 Danny Lange
VP of AI and Machine Learning, Unity Technologies
BootstrapLabs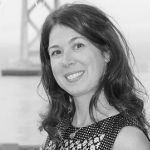 Meghan Conroy
CEO and Founder at CAPTUREPROOF
BootstrapLabs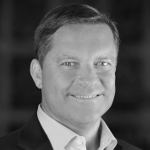 Marten Mickos
CEO, HackerOne
BootstrapLabs
Dennis R. Mortensen
Founder at x.ai
BootstrapLabs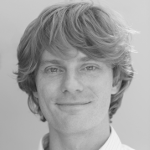 Richard Socher
Chief Scientist, Salesforce
BootstrapLabs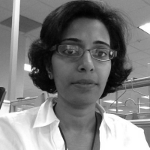 Hema Raghavan
Head of Growth Relevance
BootstrapLabs
Swami Chandrasekaran
Chief Technologist & Executive Architect, IBM Watson CTO
BootstrapLabs
Douglas Maughan
Division Director at Department of Homeland Security
BootstrapLabs
Jack Clark
Strategy & Communications Director, OpenAI
BootstrapLabs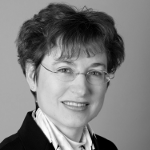 Susan Altman
Partner, K&L Gates LLP
BootstrapLabs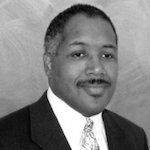 Herb Kelsey
CTO, New Context
BootstrapLabs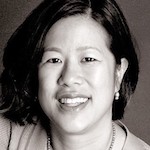 Tilly Chang
Executive Director, San Francisco County, Transportation Authority
BootstrapLabs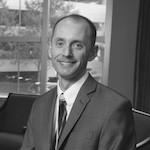 Dr. Thomas Campbell
Founder and President, FutureGrasp
BootstrapLabs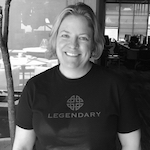 Dr. Paula Wilbourne
Co-Founder & Chief Science Officer, Sibly
BootstrapLabs
Nigel Duffy
CTO at Sentient Technologies
BootstrapLabs
Oren Jacobs
CEO and Cofounder, PullString
BootstrapLabs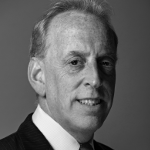 Lanny Cohen
Group CTO, Capgemini
BootstrapLabs
Sabrina N. Atienza
Founder at Qurious.io
BootstrapLabs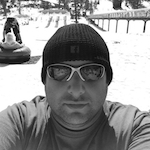 Hussein Mehanna
Director of Engineering - Core ML at Facebook
BootstrapLabs
Matt Sanchez
Founder and CTO at CognitiveScale
BootstrapLabs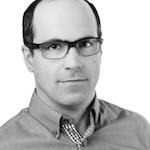 Amir Khosrowshahi
CTO AI Products Group, Intel
BootstrapLabs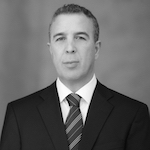 Akli Adjaoute Ph.D.
Founder and CEO, Brighterion, Inc
BootstrapLabs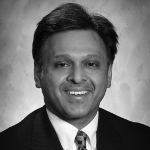 Rajendra Rao
CEO, Ford Smart Mobility
BootstrapLabs
What are past attendees saying?
I wanted to compliment you on your event last week – really outstanding, top to bottom. I'll fill out the official survey, but I wanted you to know how much I appreciated your work!
Congrats on a great event. It takes a lot of work to make things look that smooth and easy. You guys put on a good show, and made possible a lot of connections in the community. A lot of funds talk about adding value, Bootstrap is actually doing it.
I am most impressed with the Applied A.I. Conference you put together. I enjoyed every minute of it.
There was such great energy, great speakers and great content. Congrats!! Everyone we talked to was raving about Bootstrap Labs – really great event for the company.
My hearty congratulations on the Applied AI conference last week. It was truly a tour de force of AI. I learned a lot and made many great new connections. Well done, yet again!
Lots of value and well worth my time,  especially enjoyed that various speakers were available for "hallway" discussions. 
Prior attendees include executives from companies like the following:
Learn more about past years
2017 SCHEDULE – 2018 AGENDA TBA