Last year's sold-out conference hosted top executives from Fortune 500 companies, AI startups founders, venture capitalists, researchers and AI developers. See what we have in store for April 18th with our 2019 Speaker Lineup.
Speaker applications are now closed for 2019. Please feel free to apply for the BootstrapLabs Applied AI Conference 2020 Speaker Lineup or nominate a qualified speaker (see below).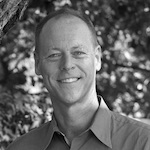 Walter Robb
Principal, Stonewall Robb Advisors, Entrepreneur & Former Co-CEO, Whole Foods Market
Former Co-CEO of Whole Foods Market Walter Robb has a long and varied entrepreneurial history, ranging from natural food retailer to farmer to consultant. Robb joined Whole Foods Market in 1991 and was named co-CEO in 2010, at which time he joined the Whole Foods Market Board of Directors. In 2017, Robb transitioned his focus to his role as an advocate for greater food access in underserved communities, serving as Chairman of the Board for Whole Kids Foundation and Whole Cities Foundation. Robb is an Executive in Residence at S2G Ventures and serves on the Board of Directors for Union Square Hospitality Group, The Container Store, FoodMaven, HeatGenie and Apeel Sciences.
BootstrapLabs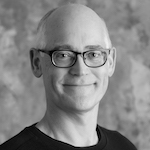 Danny Lange
VP of AI and Machine Learning, Unity Technologies
Dr. Danny Lange is VP of AI and ML at Unity Technologies. As the former Head of ML at Uber, he led an effort to build the world's most versatile ML platform to support Uber's rapid growth. Previously, Danny was the General Manager of Amazon ML, an AWS product that offers ML as a Cloud Service. Prior to Amazon, Danny was Principal Development Manager at Microsoft, where he was leading a product team focused on large-scale ML for Big Data. Danny started his career as a Computer Scientist at IBM Research and has a Ph.D. in Computer Science from the Technical University of Denmark.
BootstrapLabs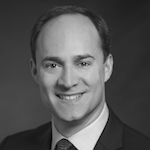 John Apostolopoulos
VP & CTO for Enterprise Networking Business, Lab Director for Innovation Labs, Cisco
As VP and CTO of Cisco's Enterprise Networking Business, John Apostolopoulos is designing the
next generation of computer networking. His work includes wireless (from WiFi to 5G), Internet
of Things, multimedia networking, visual analytics, and machine learning. John is an IEEE Fellow
and was named "one of the world's top 100 young innovators" by MIT Technology Review, and
contributed to the US Digital TV Standard (Engineering Emmy 1997). He published over 100
papers, receiving 5 best paper awards, and about 75 granted patents. John was a Consulting
Associate Professor at Stanford and received his B.S., M.S., and Ph.D. from MIT.
BootstrapLabs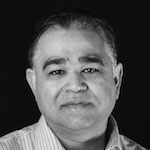 Dharmesh Syal
CTO & Partner, BCG Digital Ventures
Dharmesh Syal is the Chief Technology Officer at BCG Digital Ventures. Dharmesh has over 25 years of experience leading teams, building disruptive and enterprise-grade technology platforms for mobile, cloud, distributed systems, advanced intelligence and collaboration. He is a visionary and a key contributor to seeding several new digital technologies, including human computation, behavior intelligence, emotion AI, IoT orchestrators, cognitive engines, federated cloud, semantic web, SOA open stacks and more. Prior to joining BCG Digital Ventures, Dharmesh held leadership positions with AT&T, PwC Consulting, IBM and M&M group.
BootstrapLabs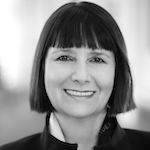 Kay Firth-Butterfield
Head of Artificial Intelligence and Machine Learning, World Economic Forum
Kay Firth-Butterfield is Head, AI & ML at the World Economic Forum and Barrister-at-Law and former part-time Judge in the United Kingdom and Professor of Law. She is an Associate Fellow of the Centre for the Future of Intelligence at the University of Cambridge, and Fellow of the Robert E. Strauss Center on international Security and Law at the University of Texas. She is Vice-Chair of the IEEE Initiative on Ethical Considerations in AI and Autonomous Systems. She is one of Robohub's top 25 Women in Robotics in 2017 and co-founded AI-Austin, AI-Global and the Consortium for Law and Policy of AI and Robotics.
BootstrapLabs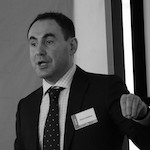 Irakli Beridze
Head of the Centre for Artificial Intelligence and Robotics, United Nations
Irakli Beridze is Head Head of the Centre for AI and Robotics at the United Nations, UNICRI. He initiated and managed the first UN Programme on AI and Robotics and organized several high-level events at the United Nations General Assembly. He is a member of various international task forces and working groups advising governments and international organizations on numerous issues related to international security, scientific and technological developments, emerging technologies, innovation and disruptive potential of new technologies, particularly advances in automation, on labour markets and on the jobs of the future. He is a recipient of recognition on the awarding of the Nobel Peace Prize to the OPCW in 2013.
BootstrapLabs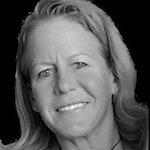 Erin Kenneally
Portfolio Manager, Cyber Security Division, Science & Technology, U.S. Department of Homeland Security
Erin Kenneally is Program Manager in the Cyber Security Division of the U.S. Dept of Homeland Security, Science & Technology Directorate. Her portfolio comprises cybersecurity research infrastructure, privacy, security economics, and technology ethics. She manages the IMPACT, CYRIE, and Data Privacy programs. Erin is Founder and CEO of Elchemy, Inc., and served as Technology-Law Specialist at the International Computer Science Institute, Center for Internet Data Analysis and Center for Evidence-based Security Research at the University of California, San Diego. Erin is a licensed Attorney specializing in information technology law, including privacy technology, data protection, AI ethics and legal risk, trusted information sharing, and technology policy.
BootstrapLabs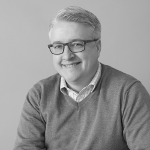 Jason Hoffman
President & CEO of MobiledgeX
Jason Hoffman is the President and CEO of MobiledgeX, a company focusing on edge computing and founded by Deutsche Telekom. Previously he was a CTO at Ericsson AB and was P&L responsible for their cloud and datacenter infrastructure business. While at Ericsson his group created the world's first hyperscale, disaggregated system and led the market in the modernization of telecom infrastructure.
Prior to Ericsson, he was a founder and the CTO at Joyent (now owned by Samsung), a pioneering high-performance cloud IaaS and software provider, where he ran product, engineering, operations, and commercial management for a decade.
BootstrapLabs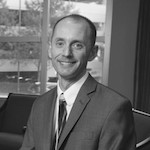 Tom Campbell
Founder & President, FutureGrasp, LLC
Thomas A. Campbell, Ph.D. is founder and president of FutureGrasp, LLC, which advises organizations on trends and implications of emerging technologies. He is also a special advisor to BootstrapLabs, a senior fellow with the Council on Competitiveness, and a member of the steering/program committee for the AI Pioneers Forum. From 2015 to 2017, Tom was the first National Intelligence Officer for Technology with the National Intelligence Council in the Office of the Director of National Intelligence. His career encompasses national and international experience in government, academia, industry, startups and national laboratories.
BootstrapLabs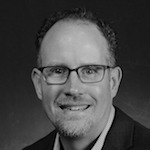 Dr. John Rumsfeld
CIO at American College of Cardiology; Professor of Medicine at University of Colorado
Dr. John Rumsfeld is the Chief Innovation Officer for the American College of Cardiology (ACC) and Professor of Medicine at the University of Colorado School of Medicine. Previously, Dr. Rumsfeld served as National Director for Cardiology for the U.S. Department of Veterans Affairs (VA), and as Chief Science Officer for the ACC's National Cardiovascular Data Registry (NCDR) programs. Dr. Rumsfeld has more than 330 scientific publications and is past-Chair of the American Heart Association's Quality of Care and Outcomes Research (QCOR) Scientific Council.
BootstrapLabs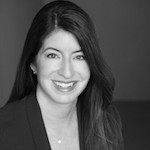 Natalie Pierce
Shareholder and Co-Chair, Littler's Robotics, AI & Automation Practice Group
Natalie Pierce is Co-Chair of Littler's, Robotics, AI, and Automation Practice Group. Natalie's clients range from start-ups to global corporations. In addition to being a trial attorney and trusted advisor to employers, Natalie helps companies incorporate robotics, biometrics, telepresence, AI and other worker enhancement technologies, into the workplace. As a nationally recognized specialist in the field of labor and employment issues raised by disruptive technologies, Natalie frequently presents to academic and professional organizations around the world on transformation strategies and adaption of compliance systems to meet future workforce challenges.
BootstrapLabs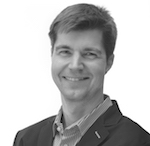 Oliver Brdiczka
AI Architect, Adobe
A pioneer at the intersection of AI and human-computer interaction, Oliver Brdiczka specializes in designing and building AI systems that understand and respond to human behavior, relying on data from various sensors and deployments. During his career, Oliver has designed systems and managed teams at Adobe, Xerox PARC, INRIA, XRCE, Vectra Networks, TU Darmstadt and founded his own company stella.ai. Recent applications of his work include intelligent contextual assistants, as part of the DARPA PAL program, and human personality prediction, as part of the DARPA ADAMS program. In 2017, Oliver joined Adobe to help design and build their intelligent assistant that will be used by millions of users.
BootstrapLabs
David Rothzeid
Director of Acquisition Pathways, Defense Innovation Unit
Major David Rothzeid is an Acquisition Officer in the United States Air Force, currently assigned to Defense Innovation Unit, as the Director of Acquisition Pathways located in Mountain View, CA. Previous assignments include: Air Force Materiel Command, Hanscom AFB, MA; United States Special Operations Command, MacDill AFB, FL; Air Force Space Command, Peterson AFB, CO. He deployed a member of Special Operations Command in 2014 to Bagram AB, Afghanistan. He has a BA in Economics from Miami University, OH; and MBA in Management from the University of Colorado, Colorado Springs.
BootstrapLabs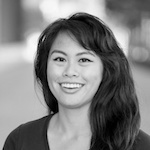 Sabrina Atienza
Founder & CEO, Valued
Sabrina Atienza is the CEO and Founder of Valued, helping companies keep their best employees as they scale, so they can sustain explosive capital-efficient growth. She is passionate about making the workplace safe and fair for all employees, so that they can be their best selves, feel appreciated, feel inspired, and feel valued, without fear of bias, harassment, discrimination, or bullying. Prior to Valued, she worked at IBM Tealeaf and Health 2.0 and studied earned degrees in Computer Science and Physics from UC Berkeley.
BootstrapLabs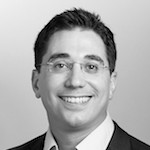 Karim Galil
Founder & CEO, Mendel AI
Karim Galil, CEO and Founder of Mendel AI, is advancing clinical oncology research by applying AI-powered EMR data solutions to current healthcare challenges. Karim is an MD with an entrepreneurial spirit. His first company Kryptonworx led health tech in the MENA region with customers like Pfizer and the Ministry of Health in UAE. Karim has also aided companies, such as Sirona and Straumann, in the field of medical image processing.
BootstrapLabs
Alex Holub
CEO, Vidora
Alex Holub is the Co-founder and CEO of Vidora. He received his Ph.D. at Caltech in ML and Computer Vision, and has published over 20 peer-reviewed articles in the areas of ML, Statistics, and AI. Prior to Caltech, Alex received undergraduate degrees from Cornell in Computer Science and Neurobiology, and spent one year as a visiting scientist at the Max-Planck Institute for Biological Cybernetics in Tuebingen.
BootstrapLabs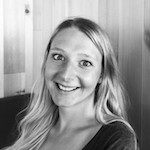 Cathrine Andersen
Co-founder, Roger.ai
Cathrine Andersen is the co-founder and CEO of Roger.ai, an accounting automation product used by over 1,000 businesses and accounting firms worldwide. Starting with accounts payable and bill pay, Roger is moving the accounting industry from the cloud toward augmented accounting – one big step at the time. Originally from Denmark, Cathrine moved to the Bay Area in 2014 when her first company Assemblage was acquired by Cisco. She holds 2 US patents and was named Founder of the Year in her home country in 2018.
BootstrapLabs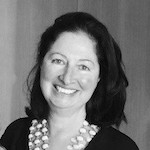 Margaretta Colangelo
Managing Partner, Deep Knowledge Ventures
Margaretta Colangelo is Managing Partner at Deep Knowledge Ventures, a Hong Kong based investment fund focused on DeepTech. Investment sectors include AI, Precision Medicine, Longevity, and Neurotech. Margaretta has been President of U1 Technologies since 2007, providing the communications infrastructure for stock trading platforms used by some of the world's top multinational investment banks. U1's software is used at the core of large-scale stock trading applications. Margaretta serves on several advisory boards including The AI Precision Health Institute at the University of Hawaii Cancer Center, Robots Go Mental, and Woolf University - The World's First Blockchain University.
BootstrapLabs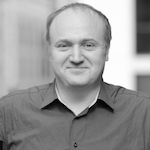 Nicolai Wadstrom
Founder & CEO, BootstrapLabs
Nicolai Wadstrom is the Founder and CEO of BootstrapLabs, a leading Venture Capital firm based in Silicon Valley and focused on Applied AI. Throughout his career he has been very focused on product and technology development within the ML, Big Data, Analytics, Internet, Mobile and Software/Cloud sectors. Prior to BootstrapLabs he was a multiple time startup CEO and CTO. He has raised capital from Angels, Private Equity, Investment Banks and VC's. Nicolai is a frequent guest speaker, mentor and judge at Universities and Conferences in the US and Europe.
BootstrapLabs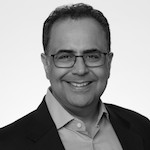 Rahul Sachdev
Co-Founder & CEO, Fortella
Rahul Sachdev is the co-founder and CEO of Fortella – an AI-based Revenue Driven Marketing software company. He is a technology executive with experience in marketing, CRM and social domains. Prior to Fortella, Rahul served as the CEO of Get Satisfaction, an online community platform for marketing and customer support. Earlier Rahul was the head of content sharing and workplace products at LinkedIn, and General Manager of the Communications, Media & Energy product at Siebel Systems. Rahul holds an MBA from the University of Chicago's Booth School of Business and a BSc with Honors in Electrical and Electronic Engineering from Loughborough University (UK).
BootstrapLabs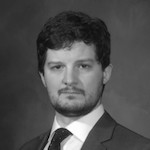 Jonathan Ward
Founder & CEO, Atlas Organization
Dr. Jonathan Ward is the Founder of Atlas Organization, a DC and NY based consultancy focused on the rise of India and China, and US-China global competition. He is author of China's Vision of Victory, about Chinese global strategy and what America must do to respond. From travels in Tibet and across the South China Sea, to accessing restricted Communist Party archives, to consulting for the U.S. Department of Defense and Fortune 500 companies, Dr. Ward has brought the experience of a traveler and scholar, and the insight of a strategy consultant to one challenge: what does China want, how will it try to get it, and what should America do?
BootstrapLabs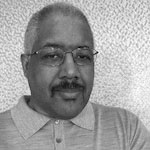 Herb Kelsey
Founder & CEO, Quantum Vault Inc.
Herb Kelsey's time as Chief Architect for NSA/CSS LSI and at IBM as Federal CTO for cybersecurity heavily influenced his 25-year career. At NSA, he learned to engineer for global scale and secure systems against ruthless villains. IBM taught him product management and enterprise integration. He's deployed these skills for corporations, our country, and our allies. Most notably, as the head of computation for U.S. National Counter-Terrorism Center (NCTC), the highest volume, most secure, yet heavily attacked analytic fusion center in the world. His passion is making the global, networked, world safe for transactions, private information, intellectual property and children.
BootstrapLabs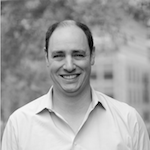 Ben Levy
Co-Founder, BootstrapLabs
Prior to BootstrapLabs, Ben Levy was a repeat entrepreneur who launched, built, and exited two startups in the financial technology space, Praedea Solution and InsideVenture. He was also a Technology, Media, and Telecom Investment Banker who advised startup founders and CEOs of Fortune 500 companies on corporate strategy, financing, and M&A. Ben helped his clients raise over $300M from institutional investors and close over $5B in M&A transactions. Ben is a frequent keynote and panel speaker on innovation, technology investing, entrepreneurship, AI, and globalization in the US, Europe, and Asia.
BootstrapLabs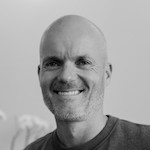 Simon MacGibbon
CEO & Co-Founder, Myia Labs
Simon MacGibbon is the CEO and co-founder of Myia Health, an intelligent remote monitoring platform. Simon has over 20 years experience using technology to enable transformational industry change in both consumer and complex B2B settings. Prior to co-founding Myia Health, Simon co-founded the Boston Consulting Group's Digital Ventures business, where he led the creation of numerous data-driven software platforms while growing the global team to over 500 talented strategists, designers, engineers and data scientists. Formerly, Simon was an Associate Partner at McKinsey & Co. and a leader in the systems integration area at IBM Global Services.
BootstrapLabs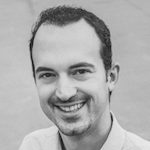 Adam Greenberg
Founder & CEO, iUNU
Adam Greenberg has a passion for solving fundamental global challenges and brings a clear vision of how iUNU will be a major player in that solution. Adam grew up with a love for agriculture through the lens of his botanist father. He founded iUNU in 2013 as he saw how precision agriculture could revolutionize food production. Adam earned his degrees in Finance and Entrepreneurship from the University of Washington. He spent two years at Amazon, but ultimately found his passion in leading innovation. Adam enjoys presenting for organizations such as the U.S. Farm Bureau, Indoor AgCon, Orange telecommunications and many more.
BootstrapLabs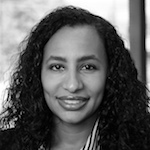 Nada Hanafi
Chief Strategy Officer, Experien Group
Nada Hanafi joined Experien Group in 2017 after working 12 years at FDA's CDRH as a Senior Science Health Advisor, serving as an expert consultant and senior advisor in the Center Director's office. Nada combines her deep institutional knowledge with innovative approaches to help companies successfully communicate product information to FDA throughout product life cycle. At Experien Group, Nada leverages her years of reviewer experience and broad FDA exposure, helping medical device companies generate regulatory/clinical roadmaps for success. Building upon her strong engineering background, she helps organizations devise and position product performance testing and/or clinical studies to achieve major milestones.
BootstrapLabs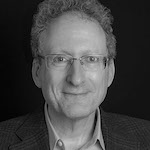 Dr. Allan Steinhardt
Chief Scientist, AEye
Dr. Allan Steinhardt is among the world's most widely esteemed defense scientists. An IEEE fellow, he is a sought-after expert on radar, missile defense, GMTI and space surveillance. He was Chief Scientist for DARPA, co-author of a book on adaptive radar, and assistant professor in Electrical Engineering and Applied Mathematics at Cornell University, where he researched sensor arrays and optimal detection capabilities. Allan also served as chief scientist at Booz Allen at MIT Lincoln Laboratory, and director of signal processing for the defense industry with BAE/Alphatech. He holds a bachelor's in Mathematics, and graduate degrees in Electrical and Computer Engineering from the University of Colorado, Boulder.
BootstrapLabs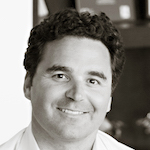 Chris Hale
Founder & CEO, Kountable
Chris Hale is founder and CEO of Kountable, Inc., an SF-based start-up that combines data science, social capital and proven financial instruments to provide highly scalable financing solutions to underserved entrepreneurs in developing countries. Kountable creates a low-friction, cloud-based bridge between investors and a massive opportunity to finance the most promising and well-networked entrepreneurs in emerging economies. Chris also doubled headcount and grew assets under management almost six-fold as the COO of Perigon Wealth Management, one of 2014's 50 fastest growing RIAs in the country, servinging approximately 100 families and managing almost $1 billion in assets.
BootstrapLabs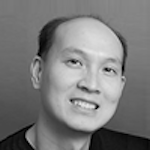 Matt Man
Founder & CEO, indus.ai
Matt Man is the founder and CEO of indus.ai, a construction intelligence company. Before indus.ai, Matt co-founded a mobile technology company GreenOwl Mobile and deployed 40+ smart city products in over 25 cities, worldwide. GreenOwl Mobile was acquired by one of the largest architecture and design technology firms in the world, IBI Group. Matt has specialized in deploying technology to Enterprise and Industrial markets for 20 years and has developed a deep understanding of the challenges operating in the industrial environments. His experience with AI was first developed at the University of Toronto, where he pioneered his first neural network to translate sign language to spoken words 25 years ago.
BootstrapLabs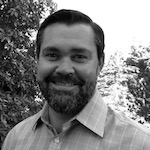 Philip Reiner
Executive Director, Technology for Global Security
Philip Reiner is the Executive Director of Technology for Global Security, a global non-profit that bridges technology and policy makers to fix tech-driven emerging security threats. He previously served in the Obama White House as Senior Director for South Asia on the National Security Council staff; as a civil servant in the Office of the Secretary of Defense for Policy at the Pentagon; and worked for a number of years at Raytheon Space and Airborne Systems, in their Electronic Warfare, Remote Sensing, and Vision Systems units. He routinely guest lectures on emerging international security risks at UC Berkeley and Stanford University.
BootstrapLabs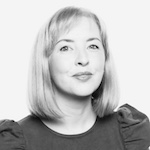 Fiona McEvoy
Tech Ethics Researcher & Founder, YouTheData.com
Fiona J McEvoy is an AI ethics writer, researcher, and thought leader based in San Francisco, CA. She was named one of the 30 Women Influencing AI in San Francisco by RE•WORK and one of the 100 Brilliant Women in AI Ethics You Should Follow in 2019 and beyond by Lighthouse3. Fiona is the founder of tech ethics blog, YouTheData.com, and has written articles for numerous media outlets including Slate, VentureBeat, All Turtles, Chatbots Life, and Becoming Human. She is also regularly asked to present at AI conferences, most recently speaking to the eWear Symposium at Stanford University, the World Summit AI Americas in Montreal, and the 2019 RE•WORK Deep Learning Summit.
BootstrapLabs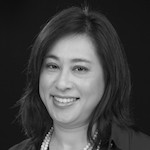 Melissa Oh
Managing Director, Silicon Valley Innovation Program, U.S. Department of Homeland Security, Science & Technology
Melissa Oh is the Managing Director for the Department of Homeland Security (DHS) Science & Technology Directorate (S&T) Silicon Valley Innovation Program (SVIP). She is responsible for engaging entrepreneurs and innovators to help them better understand DHS's mission and widen the pipeline of technologies addressing our most difficult homeland security challenges.
Mrs. Oh has been at DHS since December 2002 and at S&T since September 2004 serving in several positions, prior to her current role, in Business and Finance Operations and Program Management across the Cyber Security and Border & Maritime Security Divisions. Mrs. Oh holds a B.S. in Cognitive Science, specializing in Neuroscience, from the University of California at San Diego and a M.S. in Systems Engineering from George Washington University.
BootstrapLabs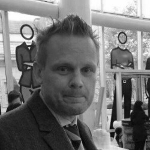 Jonas Svensson
Head of Global Innovation and Technology, UNOPS
Mr Svensson is the Head of Global Innovation and Technology at UNOPS and operating out UNOPS HQ in Copenhagen. The UNOPS Global Innovation and Technology program operates under the Social Impact Investing Initiative with the mission to facilitate innovation where ever it happens. Connecting with Global stakeholders who share the UN foundation values regarding sustainability and the understanding that Innovation happens everywhere UNOPS together with partners have created a toolkit providing Education, Incubation, Investment and Policy support.
Prior to the role with UNOPS Mr Svensson has worked within the startup industry for the past 20 years as founder, incubator manager, business consultant, investor, last as President for a Venture capital company headed out of Tokyo Japan. Mr Svensson holds a Master in Global Management from the University of Salford and is currently pursuing his PhD.
BootstrapLabs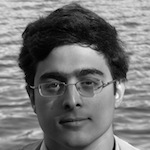 Bahman Bahmani
Director of Data Science, Rakuten
Bahman Bahmani is a Director of Data Science at Rakuten (the 7th largest internet company in the world), managing an AI organization with engineering and data science managers, data scientists, machine learning engineers, and data engineers, globally distributed across 3 continents and in charge of the end-to-end AI systems behind the Rakuten Intelligence suite of products. Bahman has built and managed engineering and data science teams across industry, academia, and the public sector in areas including digital advertising, consumer web, cybersecurity, and non-profit fundraising, where he has consistently delivered substantial business value. He has also designed and taught courses, led an interdisciplinary research lab, and advised several theses in the Computer Science department at Stanford University, where he also did his own PhD focused on large-scale algorithms and machine learning, topics on which he is a well-published author.
BootstrapLabs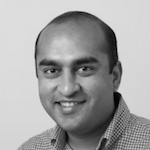 Dinkar Jain
Head of Machine Learning, Facebook Ads, Facebook
Dinkar is the head the machine learning group for Facebook Ads, a team of 200 technologists focused on using state of the art technologies in artificial intelligence and personalization to deliver better ads to Facebook's 2B+ users. He holds an MBA from Harvard Business School and a BSE from the University of Michigan. He also attended the University of Iowa writer's workshop. In his free time he teaches at Menlo College and volunteers with the National Park Service in a quest to save the California Condor.
BootstrapLabs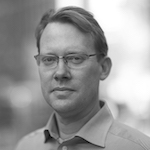 Daniel Riedel
Founder & CEO, New Context
Daniel Riedel, the CEO of New Context, is an innovator in data security for highly regulated industries. He is a trusted authority in data security for the industrial internet, speaking before the US Senate Committee on Energy & Natural Resources, OASIS's Borderless Cyber and Johns Hopkins IACD, and has been published in the Washington Post, Federal Times, Wired and Dark Reading. Riedel has over 20 years of expertise building secure and scalable technologies, products and companies.
BootstrapLabs
Noelle LaCharite
Director & Developer Engagement
BootstrapLabs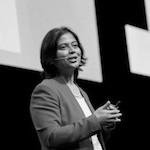 Vidya Raman
Director of Product Management & Machine Learning
BootstrapLabs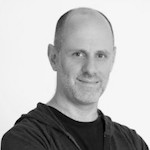 Mike Haley
Senior Director of AI & Robotics
BootstrapLabs
MORE TO BE ANNOUNCED SOON…
Full Conference Access
Inclusion in pre-marketing and event marketing materials
Featured on BootstrapLabs Youtube Channel + Video link to your presentation
Discount code to share with friends and colleagues
Networking and VIP area access
Note: The BootstrapLabs Applied AI Conference does not cover travel or lodging
We are currently taking speaker applications and nominations for the BootstrapLabs Applied Artificial Intelligence Conference 2020.
Last year's conference was packed with insightful, practical, and inspiring conversations and keynotes from 44 AI thought leaders from companies like Unity, Facebook, Uber, AirBnb, Amazon, OpenAI, CISCO, IBM, NASA, BMW, Lyft, Sentient, Singularity University, Stanford University, Bloomberg, and Accenture.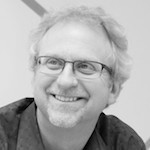 Paul Daugherty
Chief Technology & Innovation Officer, Accenture
BootstrapLabs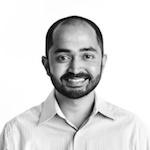 Madhav Thattai
COO, Rigetti Computing
BootstrapLabs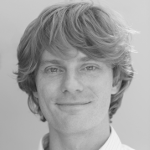 Richard Socher
Chief Scientist, Salesforce
BootstrapLabs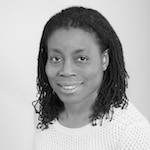 Karen Kerr
Executive Managing Director, GE Ventures
BootstrapLabs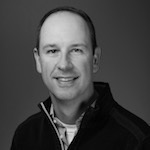 Steve Carlin
Chief Strategy Officer, SoftBank Robotics America
BootstrapLabs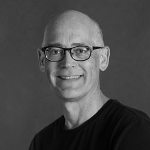 Danny Lange
VP of AI and Machine Learning, Unity Technologies
BootstrapLabs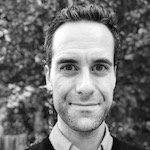 Stephen Comello
Director - Sustainable Energy Initiative, Stanford GSB
BootstrapLabs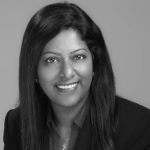 Sangeeta Chakraborty
Chief Customer Officer, Ayasdi
BootstrapLabs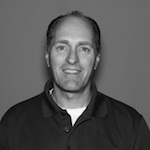 Chris Merz
VP, Security and Decision Products - Enterprise Security Solutions, MasterCard
BootstrapLabs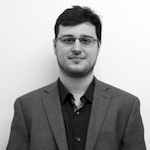 Zachary Hanif
Director - Center for Machine Learning, Capital One
BootstrapLabs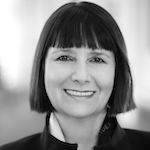 Kay Firth-Butterfield
Head of AI and Machine Learning, World Economic Forum
BootstrapLabs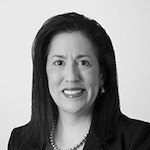 Norma Krayem
Sr. Policy Advisor & Co-Chair - Cybersecurity and Privacy, Holland & Knight
BootstrapLabs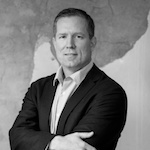 Robbie Allen
CEO - Infinia ML / Executive Chairman, Automated Insights
BootstrapLabs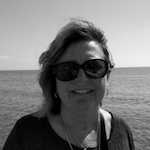 Jane Macfarlane
CEO & Founder, Seurat Labs / Director - Smart Cities, UC Berkeley
BootstrapLabs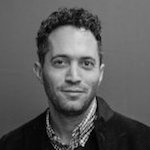 Gilad Lotan
VP – Head of Data Science, BuzzFeed
BootstrapLabs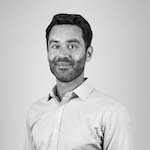 Nadeem Sheikh
VP Self Driving Programs, Lyft
BootstrapLabs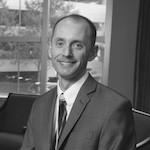 Tom Campbell
Founder, FutureGrasp, LLC
BootstrapLabs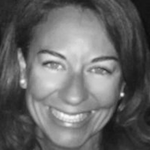 Carolina Garcia Rizo
Chief Business Officer, Just Biotherapeutics
BootstrapLabs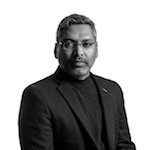 George Mathew
CEO, Kespry
BootstrapLabs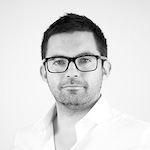 Matt Swanson
CEO, Augment
BootstrapLabs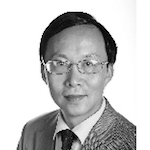 Kevin Hua
Sr. Manager – AI/Machine Learning Development, Bayer
BootstrapLabs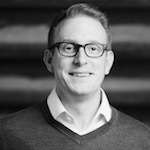 Doug Aley
Chief Revenue Officer, Ever AI
BootstrapLabs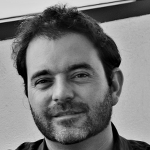 Alex Holub
Founder, Vidora
BootstrapLabs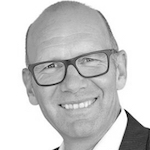 Thomas Birr
Thomas Birr, SVP Innovation & Business Transformation, innogy SE and CEO, innogy Innovation Hub
BootstrapLabs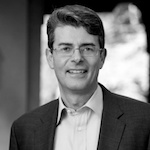 Evangelos Simoudis
Founder and Managing Director, Synapse Partners
BootstrapLabs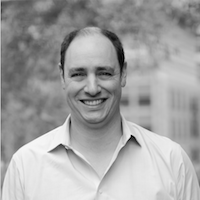 Ben Levy
Co-Founder & Managing Partner, BootstrapLabs
BootstrapLabs
Jack Clark
Strategy & Communications Director at OpenAI
BootstrapLabs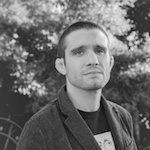 Dan Faggella
CEO & Founder, TechEmergence
BootstrapLabs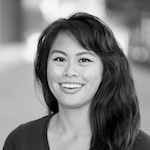 Sabrina Atienza
Founder, Qurious.io
BootstrapLabs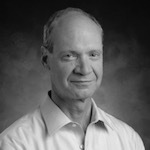 Andrew Salzman
Partner, Chasm Group
BootstrapLabs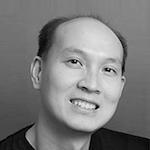 Matt Man
Founder, Indus.ai
BootstrapLabs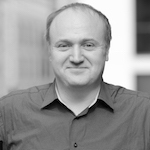 Nicolai Wadstrom
Founder & Managing Partner, BootstrapLabs
BootstrapLabs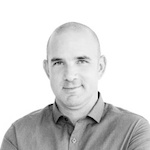 Alex Salkever
Author "Driver in the Driverless Car: How Our Technology Choices Can Change The Future"
BootstrapLabs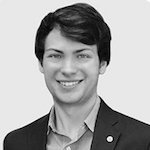 Will Summerlin
Founder, Pinn
BootstrapLabs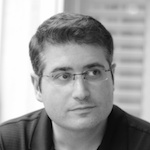 Igor Jablokov
Founder, Pryon
BootstrapLabs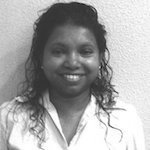 Nisha Talagala
CTO/VP Engineering, ParallelM
BootstrapLabs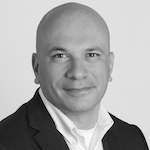 Tolga Kurtoglu
Chief Executive Officer, PARC – a Xerox Company
BootstrapLabs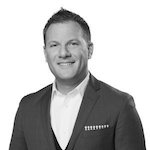 John Absmeier
Head of Autonomous Mobility, Samsung Electronics
BootstrapLabs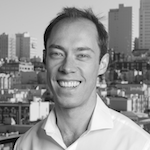 Ash Fontana
Managing Director, Zetta Venture Partners
BootstrapLabs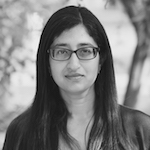 Ramya Ravichandar
Director – Product Management, FogHorn Systems
BootstrapLabs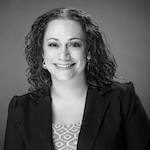 Debra Farber
Executive Consultant & U.S. Chief Privacy Officer, Cranium
BootstrapLabs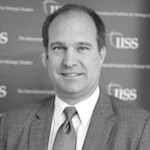 Sean Kanuck
Director of Cyber, Space and Future Conflict, IISS
BootstrapLabs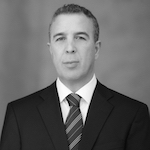 Akli Adjaoute Ph.D.
Founder and CEO, Brighterion, Inc
BootstrapLabs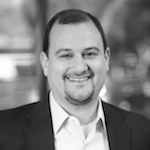 Macario Namie
Head of IoT Strategy, Cisco
BootstrapLabs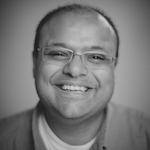 Ashish Bansal
Senior Director - Data Science, Capital One
BootstrapLabs
Erin Kenneally
Program Manager, Department of Homeland Security
BootstrapLabs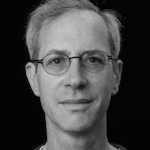 Mark Nitzberg
Executive Director, Center for Human Compatible AI – UC Berkeley
BootstrapLabs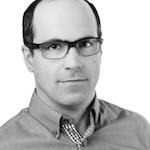 Amir Khosrowshahi
CTO AI Products Group, Intel
BootstrapLabs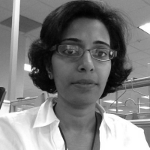 Hema Raghavan
Head of Growth Relevance, LinkedIn
BootstrapLabs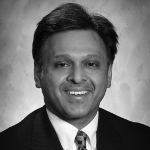 Rajendra Rao
CEO, Ford Smart Mobility
BootstrapLabs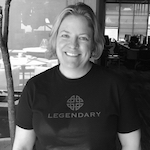 Dr. Paula Wilbourne
Co-Founder & Chief Science Officer, Sibly
BootstrapLabs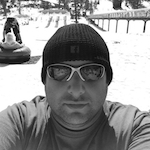 Hussein Mehanna
Director of Engineering - Core ML, Facebook
BootstrapLabs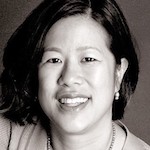 Tilly Chang
Executive Director, San Francisco County Transportation Authority
BootstrapLabs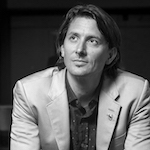 Rob Nail
CEO & Associate Founder, Singularity University
BootstrapLabs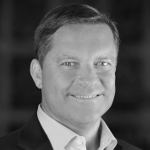 Marten Mickos
CEO, HackerOne
BootstrapLabs
PRIOR KEYNOTES AND PRESENTATIONS
PREVIOUS ATTENDEES INCLUDE EXECUTIVES FROM THE FOLLOWING COMPANIES