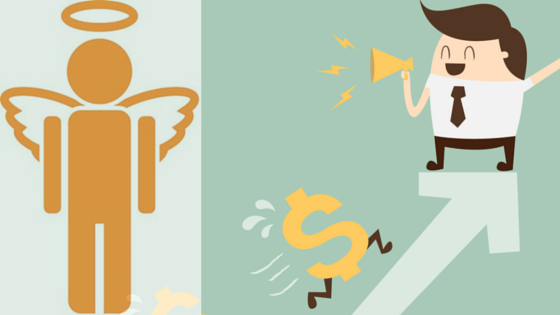 The venture world is changing profoundly and over the next few months we will see a huge increase in "big" seed stage (Pre Series A) deals.
As Ben Levy, co-founder of BootstrapLabs, mentioned in his recent blog post "Seed is the New Series A", we will over time see more and more seed stage investors creating syndicates and inviting fellow angels to co-invest in their deals.
The number of angel deals, crowdfunding platforms and micro VCs is growing dramatically.
*the majority of these funds of this size are closed without any traditional institutional LP backing. Source: CBInsights; graphic BootstrapLabs.
Learning the ins and outs, strategies, and best practices needed to be a successful angel investor is not easy, but here are a few steps you can follow in order to get started in this exciting new world of "private is the new public".
Angel investing is often considered by many people to be like a poker game, but with the new market structure and the emerging models of crowdfunding, I believe that Angel investing is becoming more of a team game than a solo gambling endeavor.
One of the most important steps for an Angel Investor is gaining access to quality investment opportunities and spreading their risk by diversifying investments (into a minimum of 10/15 deals if you are active and closer to 30 if you are passive). To invest in 10 good deals you should meet and evaluate at least 100 startups, and this is not easy thing if you are doing angel investments on the side!
You should probably not make 10 investments at once or in a short time span by the way…each deal you invest in will teach you something, and you definitely want your later deals to benefit from your early ones.
This is also why joining a syndicate on a crowdfunding platform or investing alongside or in a Venture Capital fund is recommended. Participating in deals with experienced and expert investors will reduce your risk and save you the time of doing due diligence.
In any case, if you have not already done so, the first thing you need to do to become an angel investor is to verify your Accredited Investor status for a variety of reasons, not the least of which is to make sure the startups do not get into hot water with the SEC for selling private securities to "naive" investors.
To be an Accredited Investor you need to be eligible with one of the following criterias:
Individuals with annual income over $200K (individually) or $300K (household) over the last 2 years and an expectation of the same this year
Individuals with net assets over $1 million, excluding their primary residence (unless more is owed on the mortgage than the residence is worth)
An institution with over $5 million in assets, such as a venture fund or a trust
An entity made up entirely of accredited investors
For more information read the SEC documentation.
What Angel Investing means?
Angel investing is buying equity (or convertible securities that can be converted into equity) in a startup company at the earliest stage of a company's lifecycle. These investments are high risk but also potentially the most profitable since investors benefit from lower valuation and their relatively small check still buys a decent amount of ownership. On that note, angel investors should not aim to "own" or "control" a business if they want to ensure the long term success of their investment. If you should feel you have to do this for the company to succeed, you might be better off investing in another company altogether.
Why is access to good deals limited today?
Because good deals are mostly funded by people who do angel investing as a full time job, and includes a few friends in their trusted network, the financing round will be filled very quickly and will be closed before anyone else even knows about it.
Today, competition is very high in this space and the majority of good startups are participating in accelerator programs and/or having their deals syndicated on platforms like AngelList by expert seed stage angel investors and even Micro-VCs.
applications to YC by batch for the past 17 batches: pic.twitter.com/nBtC86wMZA

— Sam Altman (@sama) July 7, 2015
Why do startups need Angel Investors?
To pay for their initial expenses and to provide capital to build the first version of their product. Also for many startups, finding an Angel Investor is a good way to prove that their endeavor is or will be valuable. Validation by expert and successful Angel Investors is considered by other angels or seed stage VCs as almost a requirement these days to rise above the noise level.
From a startup's perspective, it is very important to have respected and value-add Angel Investors on their cap table at the beginning of their journey, especially when the time to raise another round arises, and it will always be sooner than a founder would like to admit.
What does the typical Angel Investment Strategy look like?
As described above, one of the most important steps to becoming a successful Angel Investor is having access to good deal flow. Angel Investing is a high risk investment and you have to invest in at least 10 deals (would recommend even more with small checks) over time in order to diversify your risk.
While the typical Angel Investment is between $5K to $25K; the return of a successful Angel investment can be up to 500x but you will also face the very real fact that 50% of the investments you make will have a low or even zero return, as many startups fail.
To reduce your risk and increase your chance of investing in the next unicorn at an early stage (500x return) as a new Angel Investor, the best thing to do is to participate in deals with other trusted investors or invest a bigger check into a VC to start building your network and knowledge in this space!
Learn more about BootstrapLabs Syndicate here
---
I will publish more articles regarding this topic soon, so if there is anything you would like to add or ask, please contact me @luigicongedo !
Also I would like to recommend this NY Times article to learn how the world of angel investing has changed in Silicon Valley in the last decade.
https://bootstraplabs.com/wp-content/uploads/sites/4/2015/09/PRODUCTIVITY-AND-FOCUS.png
315
560
Luigi Congedo
https://bootstraplabs.com/wp-content/uploads/sites/4/2018/08/Bootstrap-website_white_logo.png
Luigi Congedo
2015-09-04 16:51:47
2017-01-19 11:29:14
Learn how to be a successful Angel Investor!