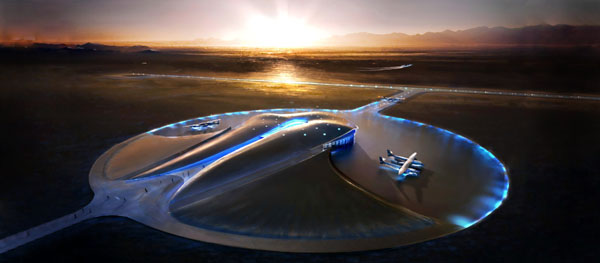 We have 10 Guest passes @ 75% ticket discount.  An awesome deal for under $150!
2nd Annual RocketSpace Open Innovation Summit 
You are invited to join an exclusive gathering of futurists, thought leaders, and change makers in corporate innovation for a two day interactive summit.
This event is designed for innovation practioners, investment managers, and platform evangelists tasked with charting the future of their industry and driving technology diffusion through their innovation programs. 
Featured Participants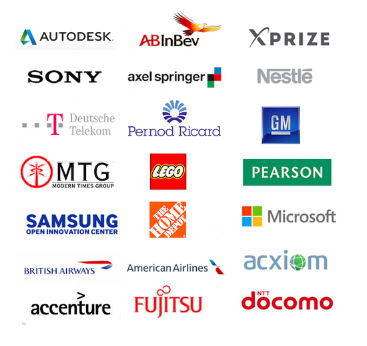 Day 1: Charting the Future

1:00 – 1:30 pm Coffee & Registration
1:30 – 2:00 pm Day-1 Welcome Address

 Duncan Logan
 founder/ CEO
RocketSpace
2:00 – 3:00 pm Charting the Future: accessing cross-industry emerging technology opportunities 

 Winston Wang
 Global Director of Strategic Innovations
Anheuser Busch

 Bernhard Gold 
Investment Director
 T-Venture of America 

 Glenn Morgan
Head of Service Transformation
British Airways

 Mike Chen
Program Dir, Corporate Innovation 
 RocketSpace 
3:00 – 4:00 pm Keynote by Peter Diamandis, founder of X-Prize & Singularity University

Peter Diamandis is the founder and chair of the X Prize Foundation, a nonprofit whose mission is simply "to bring about radical breakthroughs for the benefit of humanity." By offering a big cash prize for a specific accomplishment, the X Prize stimulates competition and excitement around some of the planet's most important goals. Diamandis is also co-founder and chairman of Singularity University which runs Exponential Technologies Executive and Graduate Student Programs.
Diamandis' background is in space exploration — before the X Prize, he ran a company that studied low-cost launching technologies and Zero-G which offers the public the chance to train like an astronaut and experience weightlessness. But though the X Prize's first $10 million went to a space-themed challenge, Diamandis' goal now is to extend the prize into health care, social policy, education and many other fields that could use a dose of competitive innovation.
4:00 – 7:00 pm Networking Reception mixer with pre-invited Startup Founders
Day 2: Innovation Management

1:00 – 1:30 pm Day-2 Welcome Address

Eryc Branham
 CRO
RocketSpace
1:30 – 3:30 pm Innovation workshop by Bill O'Connor (Autodesk), founder of Innovation Genome

Bill O'Connor works on the Corporate Strategy + Engagement team at Autodesk, where he co-manages the company's thought leadership platform, edits the Autodesk POV journal, works on the Autodesk vision team, and serves as the primary speechwriter for Autodesk's CEO and CTO. His role at the company is to take the big ideas that are important to Autodesk and make them more valuable inside and outside the company. This involves tracking and analyzing trends in design, technology, business, and society, and applying those trends to Autodesk and its customers. Bill also runs The Innovation Genome Project, where he and his team are in the process of researching the top 1,000 innovations in world history, looking for practical patterns and insights that people can apply to their day-to-day work. Bill has written and presented widely on all things Internet, including a piece called "Create or Be Created: The Internet Renaissance" on the peer-reviewed journal First Monday.Org, as well as appearances on CNN and at Yale University. He currently serves on the advisory boards of two Bay Area technology startups.


3:30 – 4:15 pm Disruption from Within: Keys to Successful Innovation Programs

Diana Stepner 
 Head of Future Technologies
Pearson



 Brendon Kim 
Managing Director 
Samsung Open Innovation Fund
                                           


 Regan Long 
Business Innovation Manager 
Mercedes-Benz 
     

 Claire Lee
Principal
Microsoft Ventures                                                                     

  Mike Chen
  Program Dir, Corporate Innovation     
  RocketSpace  
4:15 – 5:15 pm Startup Showcase
                      Kanjoya
                      Atooma
                      Inentive Challenge Foundation
                      TBC
                      TBC
                      TBC

6:00 – 9:00 pm Innovation executive dinner @ Credo Restaurant
* conference attendees are encouraged to attend TechCrunch Disrupt or enjoy complimentary workstation access at RocketSpace Open Innovation Campus in the mornings.
 

https://bootstraplabs.com/wp-content/uploads/sites/4/2013/09/spaceshipone.jpg
263
600
Nicolai Wadstrom
https://bootstraplabs.com/wp-content/uploads/sites/4/2018/08/Bootstrap-website_white_logo.png
Nicolai Wadstrom
2013-09-03 10:23:02
2017-01-19 13:24:21
2nd Annual RocketSpace Open Innovation Summit