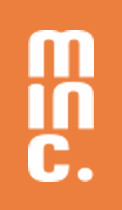 We are excited to announce that Minc (a leading startup incubator in Malmö, Sweden) is joining BootstrapLabs' partner program Silicon Valley Fast Track. This means that BootstrapLabs and Minc jointly will review and vet the Startups that go through Minc's program to find the ones that can be accelerated from Silicon Valley to to build global companies.
The partnership between BootstrapLabs and Minc means that companies going through Minc's programs will have a quicker path to get to Silicon Valley, and BootstrapLabs will help to select the companies best suited to do so. Once identified, BootstrapLabs will mentor and help these companies to more quickly become ready to go to Silicon Valley and possibly join BootstrapLabs' Accelerator program in Silicon Valley.
About Minc
Minc is a hotspot for entrepreneurs, creators, developers, business angels and investors located in the heart of Malmö, Sweden and Minc is the leading incubator in Southern Sweden with Alumni Companies such as Polar Rose (acquired by Apple), Algotrim (acuired by Apple), vErgic and Apsis.
About BootstrapLabs Silicon Valley Fast Track
BootstrapLabs Silicon Valley Fast Track is a partner program for Incubators and Accelerators designed to jumpstart local startups and innovation eco-systems around the world through existing incubators and accelerators, and provide them with a Silicon Valley DNA, link and quick path for their startups with global potential to reach the world from Silicon Valley.
https://bootstraplabs.com/wp-content/uploads/sites/4/2014/02/logo-minc.png
210
122
BootstrapLabs
https://bootstraplabs.com/wp-content/uploads/sites/4/2018/08/Bootstrap-website_white_logo.png
BootstrapLabs
2014-02-07 13:54:15
2017-01-19 13:22:34
BootstrapLabs launch Silicon Valley FastTrack Partnership with Swedish Incubator MINC