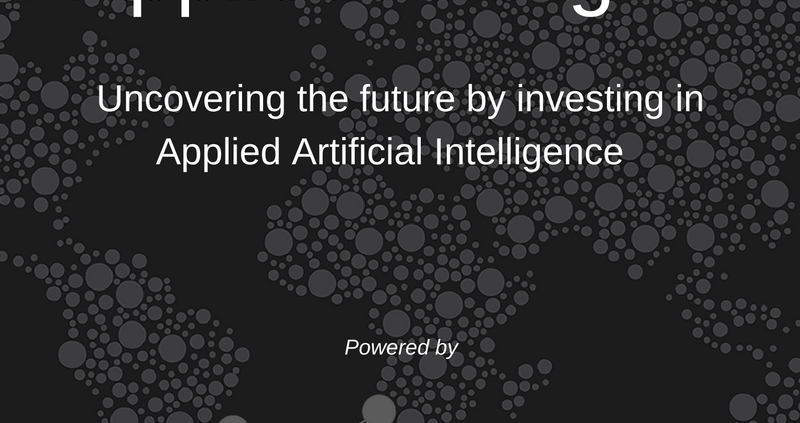 Applied AI Digest
New Research Center to Explore Ethics of Artificial Intelligence
The ethics center, called the K&L Gates Endowment for Ethics and Computational Technologies, is being established at a time of growing international concern about the impact of A.I. technologies. Read more.
How Artificial Intelligence Will Redefine Management
Many alarms have sounded on the potential for artificial intelligence (AI) technologies to upend the workforce, especially for easy-to-automate jobs. But managers at all levels will have to adapt to the world of smart machines. Read more.
'STARCRAFT II' WILL SOON BE USED AS TRAINING GROUNDS FOR ARTIFICIAL INTELLIGENCE
On Friday during the BlizzCon 2016 opening keynote, Blizzard revealed that it teamed up with Google to provide an application programming interface (API) for DeepMind to be used in StarCraft II. Read more.
The New World Of Artificially Intelligent Security
Let's just say in 2016, when you work with startups; you hear the term AI / Artificial Intelligence thrown around a lot. It's this season's hottest buzzword. Got a cool new App? Yes, it's got AI inside. Read more.
Uber is rolling out a big redesign powered by machine learning
The new Uber app features an interface its 40 million monthly riders worldwide will recognize, at least for the most part. You can request a ride just like always, but the app uses machine learning to better understand your routines.
Read more.
How AI (Artificial Intelligence) Creates A Better Customer Service Experience
A year ago I wrote that I had seen the future. I had attended the IBM Insights conference in Las Vegas, an entire conference devoted to the Internet of Things, analytics, cognitive marketing and related topics.
Read more.
https://bootstraplabs.com/wp-content/uploads/sites/4/2016/08/Applied-AI-Digest.png
800
800
Luigi Congedo
https://bootstraplabs.com/wp-content/uploads/sites/4/2018/08/Bootstrap-website_white_logo.png
Luigi Congedo
2017-02-04 00:49:25
2017-02-03 16:53:23
Applied AI Digest 39