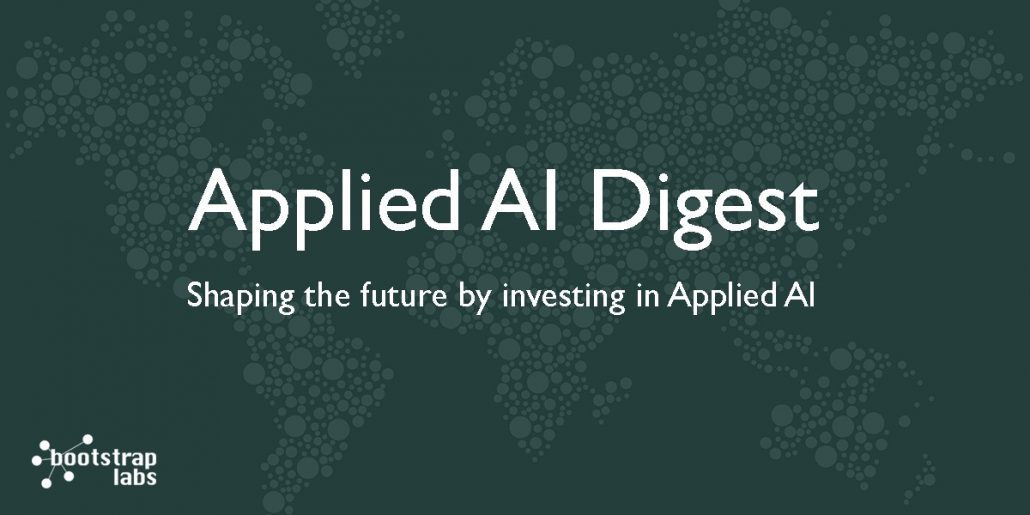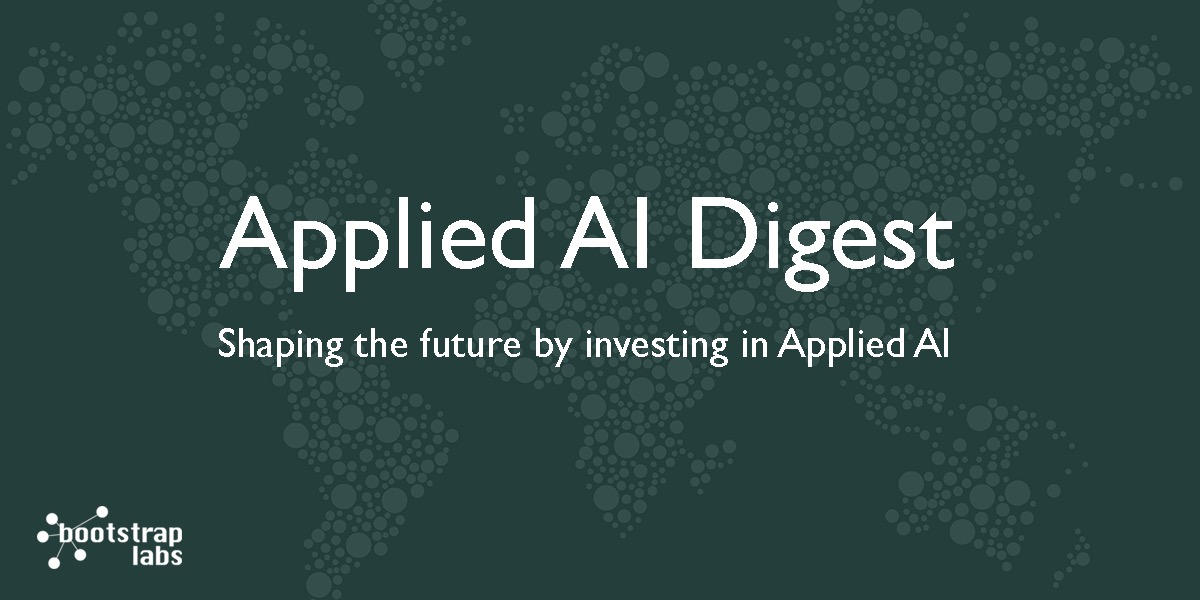 The latest Data, Insights, and Inspiration about Applied AI
Every week the BootstrapLabs team curates the most interesting and current articles on Artificial Intelligence. Here are our picks for the first week of February 2019.
What an American artificial intelligence initiative really needs
At a high level, the American AI Initiative seems to be headed in the right direction. We absolutely need a holistic approach that considers all the various areas that are critical to building innovative AI solutions… read more
White House science chief: 'We don't really have a clue' about number of AI researchers
President Donald Trump, through an executive order he signed last Monday, doubled down on making artificial intelligence research a top priority for the public and private sectors. But the new head of the White House's Office of Science and Technology Policy said the United States lacks answers to basic questions about the current state of AI research… read more
Georgia Tech develops MyPath app to help cancer patients with artificial intelligence
Artificial intelligence (AI) is finding its way into many areas of healthcare, now including mobile devices, thanks to an application designed by the Georgia Institute of Technology to guide and support cancer patients… read more
WILL AI ACHIEVE CONSCIOUSNESS? WRONG QUESTION
WHEN NORBERT WIENER, the father of cybernetics, wrote his book The Human Use of Human Beings in 1950, vacuum tubes were still the primary electronic building blocks, and there were only a few actual computers in operation… read more
AI fake face website launched
A software developer has created a website that generates fake faces, using artificial intelligence (AI)… read more
Upcoming Events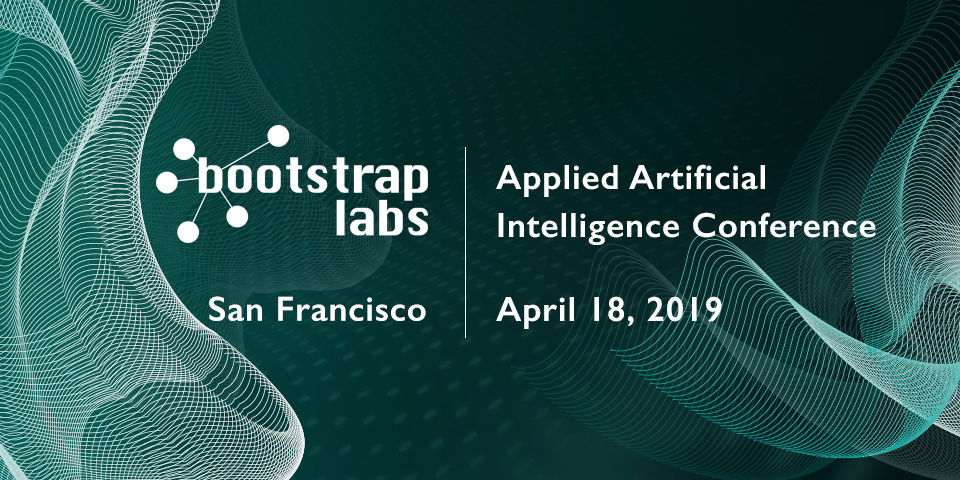 Don't miss the opportunity to network with the world's leading AI experts at our Applied AI Conference on April 18, 2019!
Our line up of SPEAKERS is continuing to grow:
Oliver Brdiczka, AI Architect, Adobe
Erin Kenneally, Portfolio Manager, Cyber Security Division, U.S. Department of Homeland Security
Sabrina Atienza, Founder & CEO, Valued
Tom Campbell, Founder & President, FutureGrasp LLC
Margaretta Colangelo, Managing Partner, Deep Knowledge Ventures
Herb Kelsey, Founder & CEO, Quantum Vault Inc.
Irakli Beridze, Head of the Centre for Artificial Intelligence and Robotics, United Nations
Visit our registration page today to learn about our recently added Pre-Conference Applied Artificial Intelligence Workshop For Executives and to SAVE $1040 on tickets!
Leaders in AI
In case you missed our BootstrapLabs Applied Artificial Intelligence Conference 2018, we'd like to share with you a portion of the highlights and discussions about interesting sectors like Health, Transportation, Logistics, Energy, and more.
Check out our 2018 Conference Highlight Video below along with a panel discussion on "How AI Shapes the Future of Our Energy System." If you're curious and would like to explore more topics on AI, see our YouTube Channel.
AAI18 Conference Highlights
How AI Shapes the Future of Our Energy System
WANT TO JOIN US AT THE NEXT AI EVENT?
Sign up for our newsletter to receive updates – subscribe here.
https://bootstraplabs.com/wp-content/uploads/sites/4/2018/08/Bootstrap-website_white_logo.png
0
0
https://bootstraplabs.com/wp-content/uploads/sites/4/2018/08/Bootstrap-website_white_logo.png
2019-02-26 09:46:16
2019-09-29 16:03:55
Applied AI Digest 149