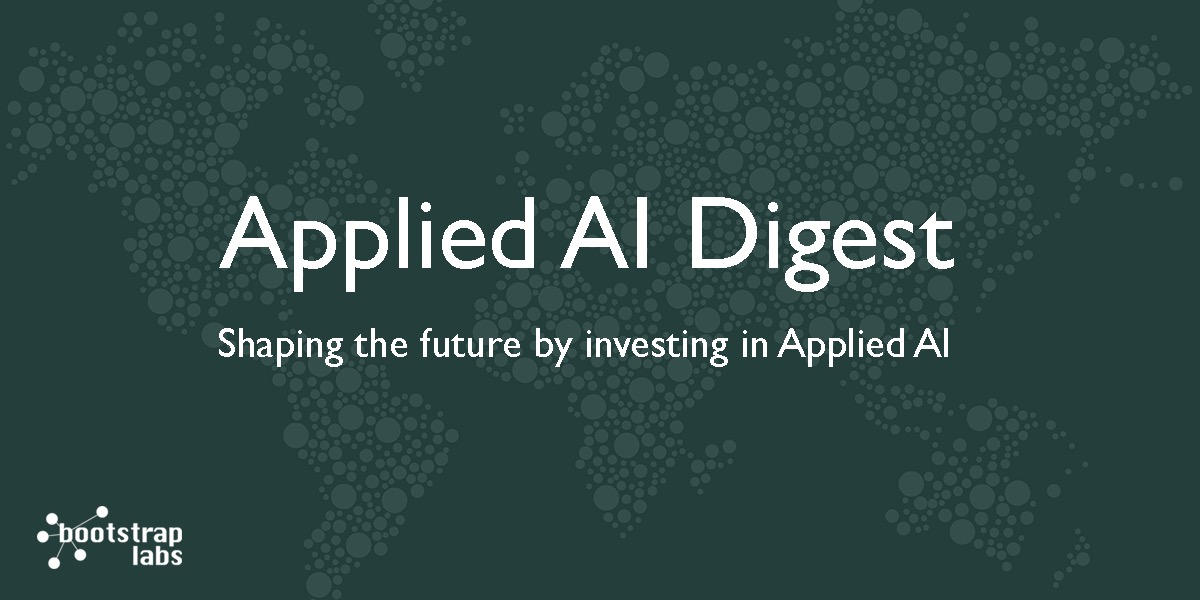 The latest Data, Insights, and Inspiration about Applied AI
Every week the BootstrapLabs team curates the most interesting and current articles on Artificial Intelligence. Here are our picks for the second week of October 2018.
Tech Cos Confront The Ethics Of AI
From countering bias in computer vision algorithms to the use of AI in military drones, companies are increasingly looking at artificial intelligence through the lens of ethics… read more
AI is the new battleground in geopolitics
Artificial intelligence is becoming a dimension of grand geopolitics, with countries worried about who will achieve the big advances first, and the technology merging with traditional military doctrine… read more
AI for Banking in Europe – 3 Current Applications
AutonomousNEXT released a report on the opportunity that AI might create in the banking and financial services industry. The report estimated that by 2030, the potential cost savings by applying AI in banking, investment management, and insurance were $490 billion… read more
The Rise of AI in Construction
Today, it seems as though everything is under construction. Be it downtown or beyond the county line, a walk outside unencumbered by a sleek looking building or bridge being built is almost a rarity… read more
Graduates are taking £9k courses to help beat AI interviews for City jobs
Graduates are spending thousands of pounds on training to beat tough emotion-scanning robot interviewers for top City jobs…read more
UPCOMING EVENTS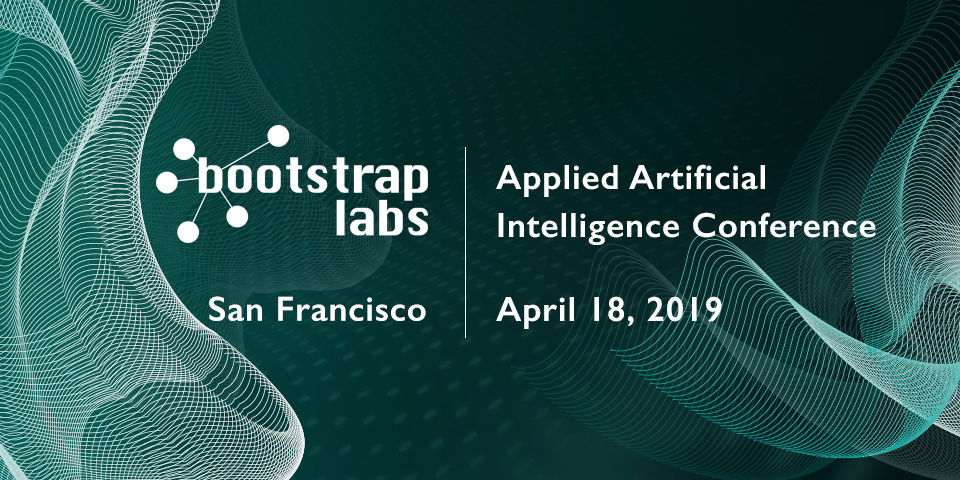 The BootstrapLabs Applied Artificial Intelligence Conference represents a unique opportunity to deepen your knowledge about trending AI applications and technologies. Each year, we invite world class perspectives from research, entrepreneurship, investing, and business transformation.
A limited number of tickets are currently on sale at the Super Early Bird price ($1200 off)! 
Save the Date: April 18, 2019
LEADERS IN AI
In case you missed our BootstrapLabs Applied Artificial Intelligence Conference 2018, we'd like to share with you a portion of the highlights and discussions about interesting sectors like Health, Transportation, Logistics, Energy, and more.
Check out our AAI18 Conference Highlight Video below along with the keynote closing remarks from Richard Socher, "Where AI is today and where it's going." If you're curious and would like to explore more topics on AI, check out our YouTube Channel.
AAI18 Conference Highlights
Where AI is today and where it's going
Speaker: Richard Socher, Chief Scientist at Salesforce
Not a subscriber to the BootstrapLabs Applied AI Digest?
https://bootstraplabs.com/wp-content/uploads/sites/4/2018/09/BootstrapLabs-Mailchimp-Banner-2x.jpeg
600
1200
https://bootstraplabs.com/wp-content/uploads/sites/4/2018/08/Bootstrap-website_white_logo.png
2018-10-10 00:34:02
2019-09-29 16:03:56
Applied AI Digest 133