The latest Data, Insights, and Inspiration about Applied AI
Every week the BootstrapLab's team curates the most interesting and current articles on Artificial Intelligence. Here are our picks for the first week of October 2018.
innogy Innovation Hub and BootstrapLabs to form a Partnership for Investments in AI and Energy
We are proud to announce our partnership with innogy New Ventures LLC, part of the innogy Innovation Hub and an affiliate of innogy SE, a leading German energy company and the third largest utility in Europe with annual revenues of €43 billion (2017)… read more
An AI has been trained to understand beauty
Artificial intelligence can translate languages and play games – now it's being tasked with understanding human subjectivity… read more
The first "social network" of brains lets three people transmit thoughts to each other's heads
In recent years, physicists and neuroscientists have developed an armory of tools that can sense certain kinds of thoughts and transmit information about them into other brains… read more
Three robot advances that'll be needed for DARPA's new underground challenge
This week, the US Defense Advanced Research Projects Agency announced a challenge to push the limits of robotic design and control… read more
Rise of the Machines: Artificial Intelligence and its Growing Impact on U.S. Policy
Beginning in February of 2018, the Subcommittee on Information Technology of the House Committee on Oversight and Government Reform held a series of hearings on artificial intelligence (AI)… read more
Building safe artificial intelligence: specification, robustness, and assurance
Building a rocket is hard. Each component requires careful thought and rigorous testing, with safety and reliability at the core of the designs. Rocket scientists and engineers come together to design everything from the navigation course to control systems, engines and landing gear… read more
UPCOMING EVENTS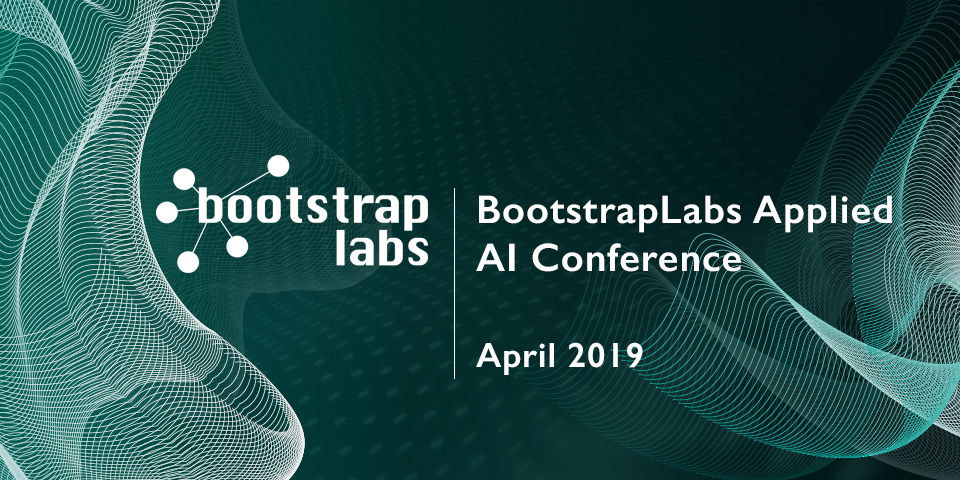 We are pleased to announce that the annual BootstrapLabs Applied Artificial Intelligence Conference will return for the fourth year on April 18, 2019 in downtown San Francisco.
A limited number of tickets are currently on sale at the Super Early Bird Price ($1200 off).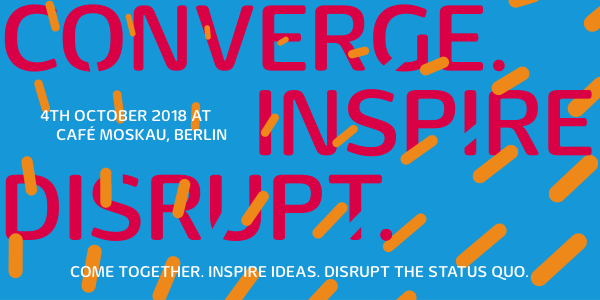 BootstrapLabs Founder and CEO, Nicolai Wadstrom, will be speaking at the innogy UnConference in Berlin on October 4, 2018. At the UnConference, innogy will bring together 350 business leaders, entrepreneurs, investors and experts who will explore business opportunities that have the potential to shape the energy systems of the future.
LEADERS IN AI
In case you missed our BootstrapLabs Applied AI Conference this past April, we'd like to share with you a portion of the highlights and discussions that took place about interesting sectors like Transportation, Health, Logistics, Media, Energy and more.
Check out our video below on "How AI Shapes the Future of Our Energy System." If you're curious and would like to explore more topics about AI, check out our YouTube Channel.
Speakers
Thomas Birr: SVP Innovation & Business Transformation, innogy and and CEO, innogy Innovation Hub
Stephen Comello: Director, Sustainable Energy Initiative, Stanford
Nicolai Wadstrom: Founder and CEO, BootstrapLabs
Not a subscriber to the BootstrapLabs Applied AI Digest?
https://bootstraplabs.com/wp-content/uploads/sites/4/2018/09/BootstrapLabs-Mailchimp-Banner-2x.jpeg
600
1200
https://bootstraplabs.com/wp-content/uploads/sites/4/2018/08/Bootstrap-website_white_logo.png
2018-10-03 07:30:28
2019-09-29 16:03:56
Applied AI Digest 132