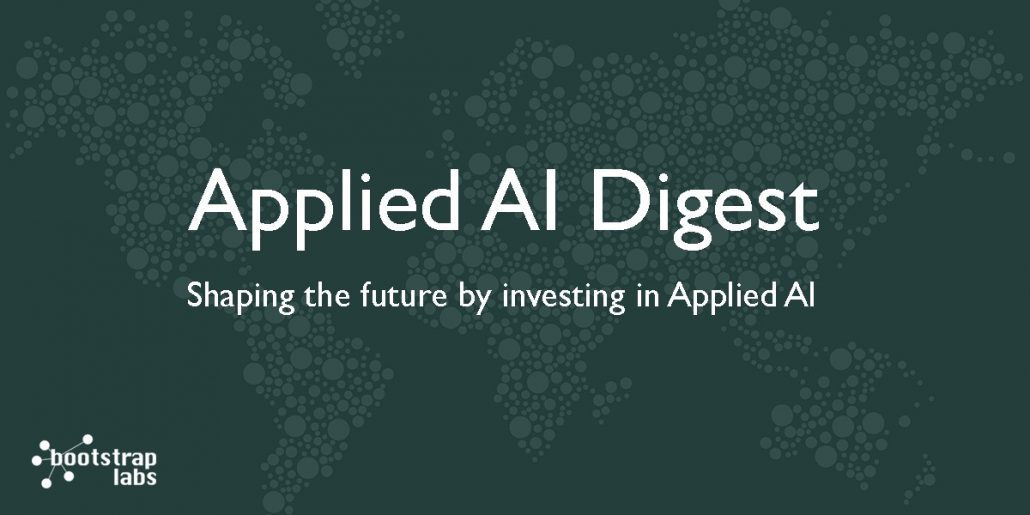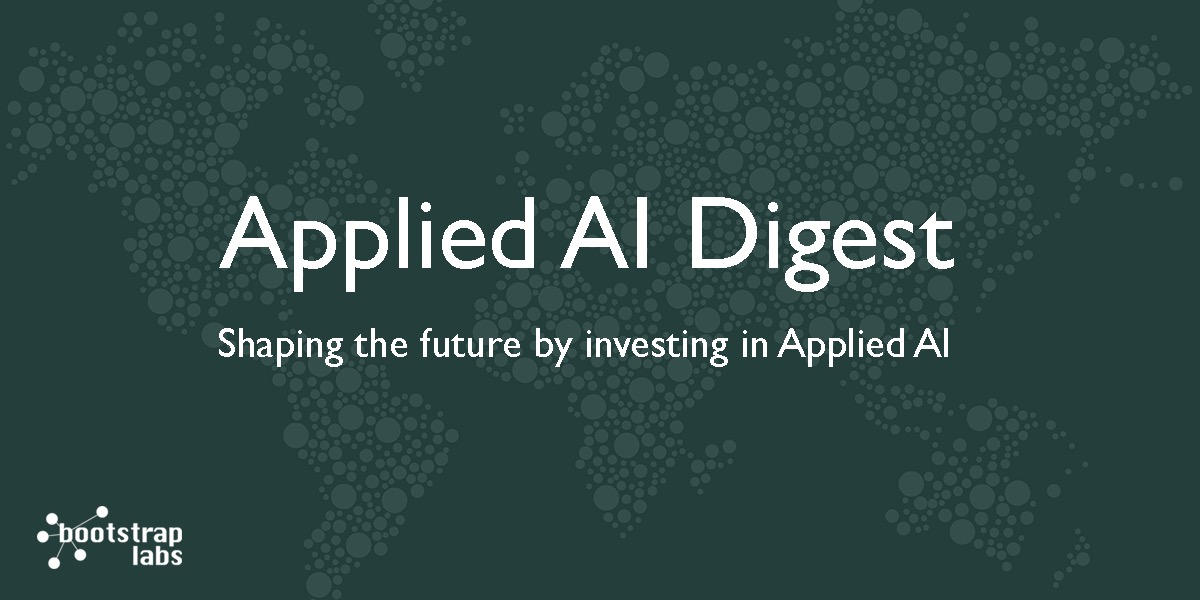 The latest Data, Insights, and Inspiration about Applied AI
Every week the BootstrapLabs team curates the most interesting and current articles on Artificial Intelligence. Here are our picks for the first week of February 2019.
1 big thing: Chess schmess. AI tries Pictionary
For several years, computers have made short work of human champions in Go and chess. Now, artificial intelligence researchers are attempting an improbable path even closer to human capability… read more
Making New Drugs With a Dose of Artificial Intelligence
Every two years, hundreds of scientists enter a global competition. Tackling a biological puzzle they call "the protein folding problem," they try to predict the three-dimensional shape of proteins in the human body… read more
New collaboration sparks global connections to art through artificial intelligence
MIT designers, researchers, and students collaborate with The Metropolitan Museum of Art and Microsoft to improve the connection between people and art… read more
Applying artificial intelligence for social good
Artificial intelligence (AI) has the potential to help tackle some of the world's most challenging social problems. To analyze potential applications for social good, we compiled a library of about 160 AI social-impact use cases… read more
Buying and Adoption Readiness for AI (AI Zeitgeist 5)
It's a common psychological phenomenon: repeat any word enough times, and it eventually loses all meaning, disintegrating like soggy tissue into phonetic nothingness. For many of us, the phrase "artificial intelligence" fell apart in this way a long time ago… read more
Upcoming Events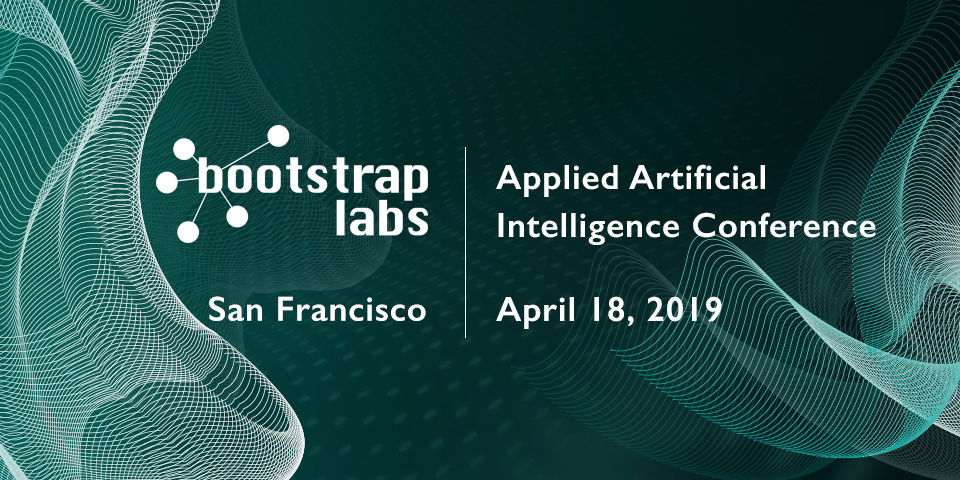 Don't miss the opportunity to network with the world's leading AI experts at our Applied AI Conference on April 18, 2019!
We are happy to announce the first group of SPEAKERS:
Richard Socher, Chief Scientist, Salesforce
Danny Lange, VP of AI and Machine Learning, Unity Technologies
Ben Levy, Co-Founder, BootstrapLabs
Irakli Beridze, Head of the Centre for Artificial Intelligence and Robotics, UN
Aaina Agarwal, AI Project Specialist, World Economic Forum
Erin Kenneally, Portfolio Manager, Cyber Security Division, U.S. Department of Homeland Security
Cathrine Andersen, Founder, Roger.ai
Register today and SAVE $1040!
Leaders in AI
In case you missed our BootstrapLabs Applied Artificial Intelligence Conference 2018, we'd like to share with you a portion of the highlights and discussions about interesting sectors like Health, Transportation, Logistics, Energy, and more.
Check out our 2018 Conference Highlight Video below along with a panel discussion on "AI Policymakers: The Need for Public/Private Partnership." If you're curious and would like to explore more topics on AI, see our YouTube Channel.
AAI18 Conference Highlights
Keynote & Fireside Chat – Death of Moore's Law
WANT TO JOIN US AT THE NEXT AI EVENT?
Sign up for our newsletter to receive updates – subscribe here.
https://bootstraplabs.com/wp-content/uploads/sites/4/2018/08/Bootstrap-website_white_logo.png
0
0
BootstrapLabs
https://bootstraplabs.com/wp-content/uploads/sites/4/2018/08/Bootstrap-website_white_logo.png
BootstrapLabs
2019-02-06 15:35:32
2019-09-29 16:03:55
Applied AI Digest 147