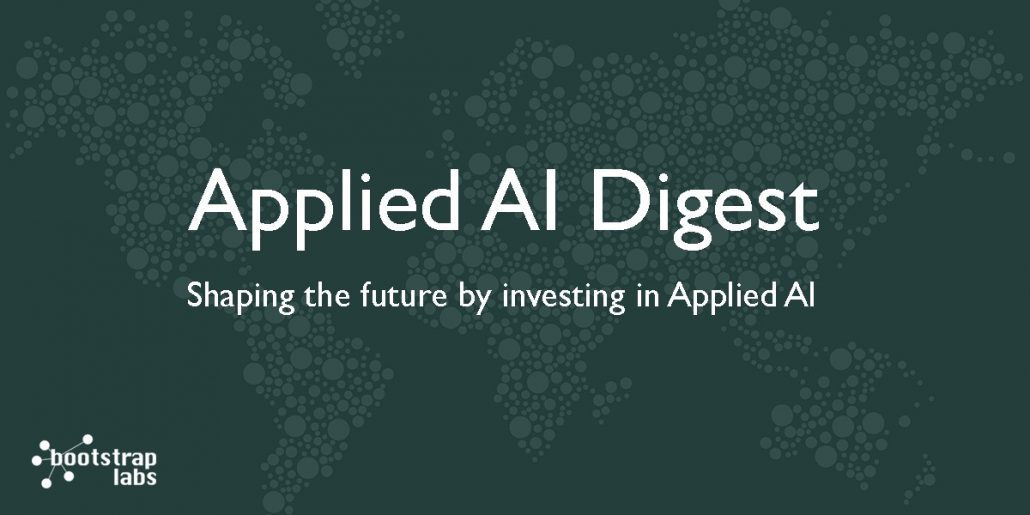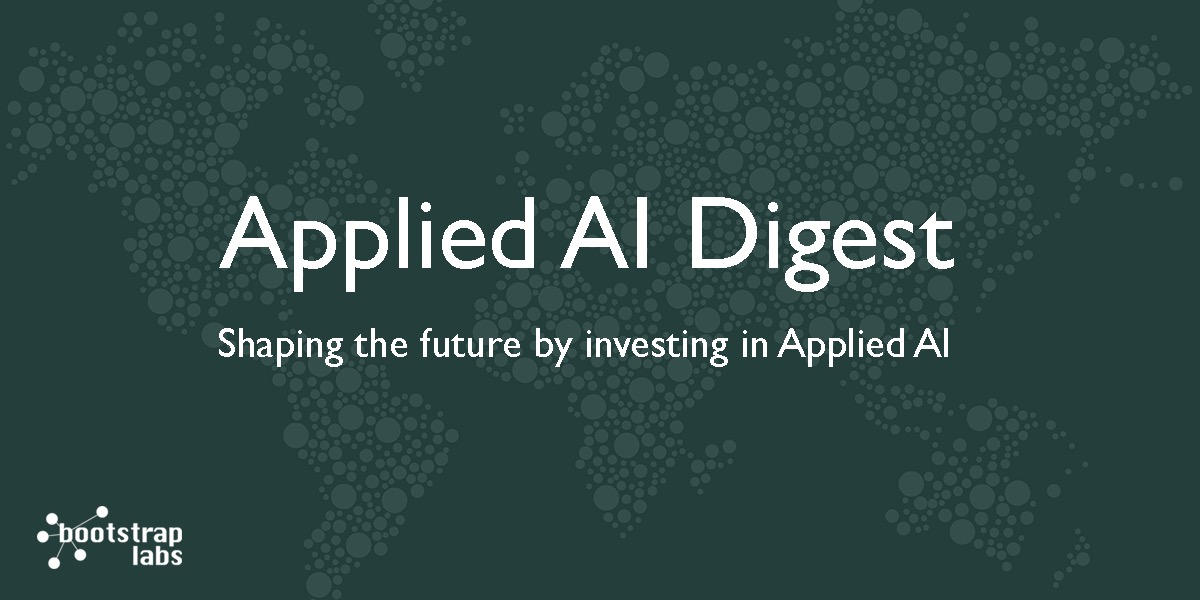 The latest Data, Insights, and Inspiration about Applied AI
Every week the BootstrapLabs team curates the most interesting and current articles on Artificial Intelligence. Here are our picks for the first week of February 2019.
Venture Capital Funding For Artificial Intelligence Startups Hit Record High In 2018
As venture capital (VC) funding nears record since the dot-com era, with U.S. companies raising $99.5 billion versus $119.6 billion in 2000 according to the latest PwC MoneyTree Report, AI startups also experienced their best year ever, raising a record $9.33 billion, or nearly 10% of last year's total VC investments… read more
Trump Signs Executive Order Promoting Artificial Intelligence
President Trump signed an executive order Monday meant to spur the development and regulation of artificial intelligence, technology that many experts believe will define the future of everything from consumer products to health care to warfare… read more
We analyzed 16,625 papers to figure out where AI is headed next
Almost everything you hear about artificial intelligence today is thanks to deep learning. This category of algorithms works by using statistics to find patterns in data, and it has proved immensely powerful in mimicking human skills such as our ability to see and hear… read more
Valued raises $1.7 million for Slack chatbot to combat workplace harassment
Workplace harassment is depressingly common. The U.S. Equal Employment Opportunity Commission received 90,000 complaints in 2015, and it estimates that three-fourths of all incidents go unreported… read more
BootstrapLabs Sees Massive Opening in AI for Energy: Q&A
BootstrapLabs, a California-based venture-capital investor focused on finding startups that apply artificial intelligence to industrial problems, is turning its attention to the energy sector… read more
Upcoming Events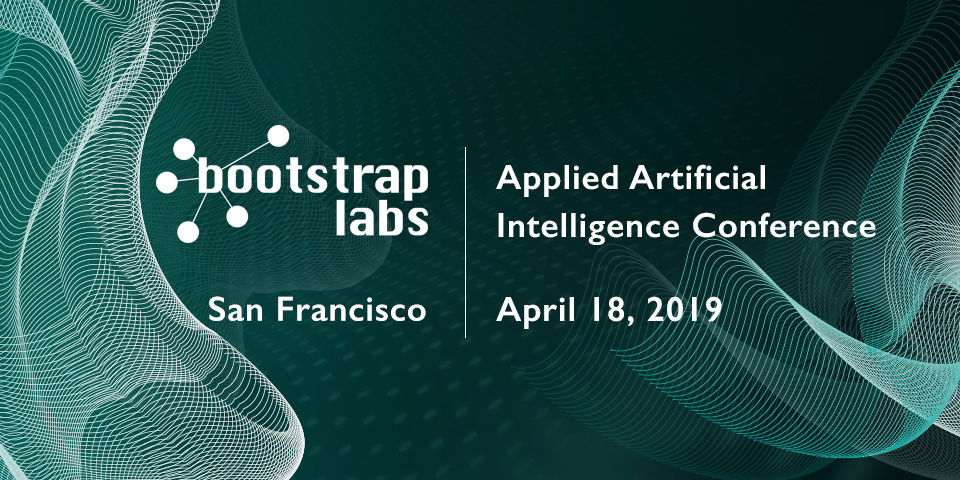 Don't miss the opportunity to network with the world's leading AI experts at our Applied AI Conference on April 18, 2019!
Our line up of SPEAKERS is continuing to grow:
Oliver Brdiczka, AI Architect, Adobe
Erin Kenneally, Portfolio Manager, Cyber Security Division, U.S. Department of Homeland Security
Sabrina Atienza, Founder & CEO, Valued
Tom Campbell, Founder & President, FutureGrasp LLC
Margaretta Colangelo, Managing Partner, Deep Knowledge Ventures
Herb Kelsey, Founder & CEO, Quantum Vault Inc.
Irakli Beridze, Head of the Centre for Artificial Intelligence and Robotics, United Nations
Visit our registration page today to learn about our recently added Pre-Conference Applied Artificial Intelligence Workshop For Executives and to SAVE $1040 on tickets!
Leaders in AI
In case you missed our BootstrapLabs Applied Artificial Intelligence Conference 2018, we'd like to share with you a portion of the highlights and discussions about interesting sectors like Health, Transportation, Logistics, Energy, and more.
Check out our 2018 Conference Highlight Video below along with a panel discussion on "AI Policymakers: The Need for Public/Private Partnership." If you're curious and would like to explore more topics on AI, see our YouTube Channel.
AAI18 Conference Highlights
AI Policymakers: The Need for Public/Private Partnerships
WANT TO JOIN US AT THE NEXT AI EVENT?
Sign up for our newsletter to receive updates – subscribe here.
https://bootstraplabs.com/wp-content/uploads/sites/4/2018/08/Bootstrap-website_white_logo.png
0
0
BootstrapLabs
https://bootstraplabs.com/wp-content/uploads/sites/4/2018/08/Bootstrap-website_white_logo.png
BootstrapLabs
2019-02-15 08:29:57
2019-09-29 16:03:55
Applied AI Digest 148