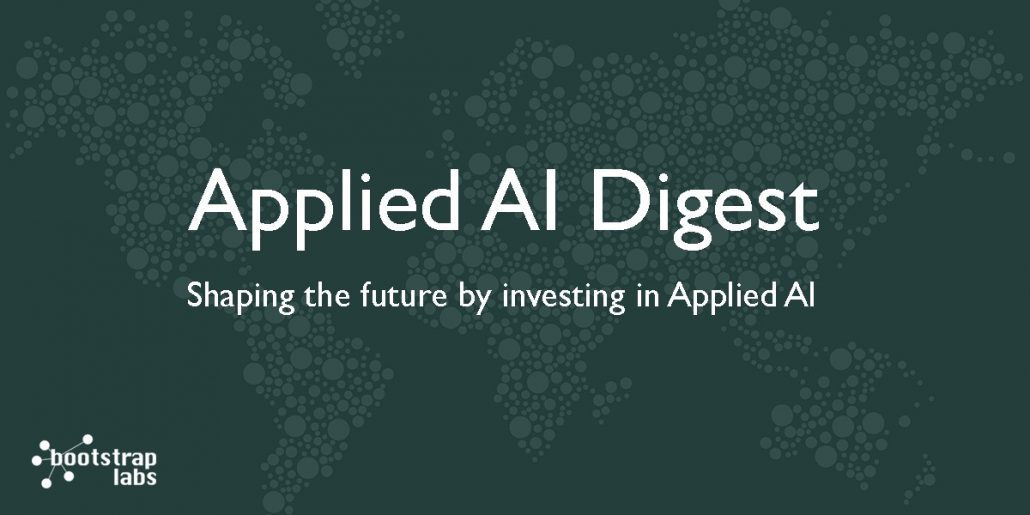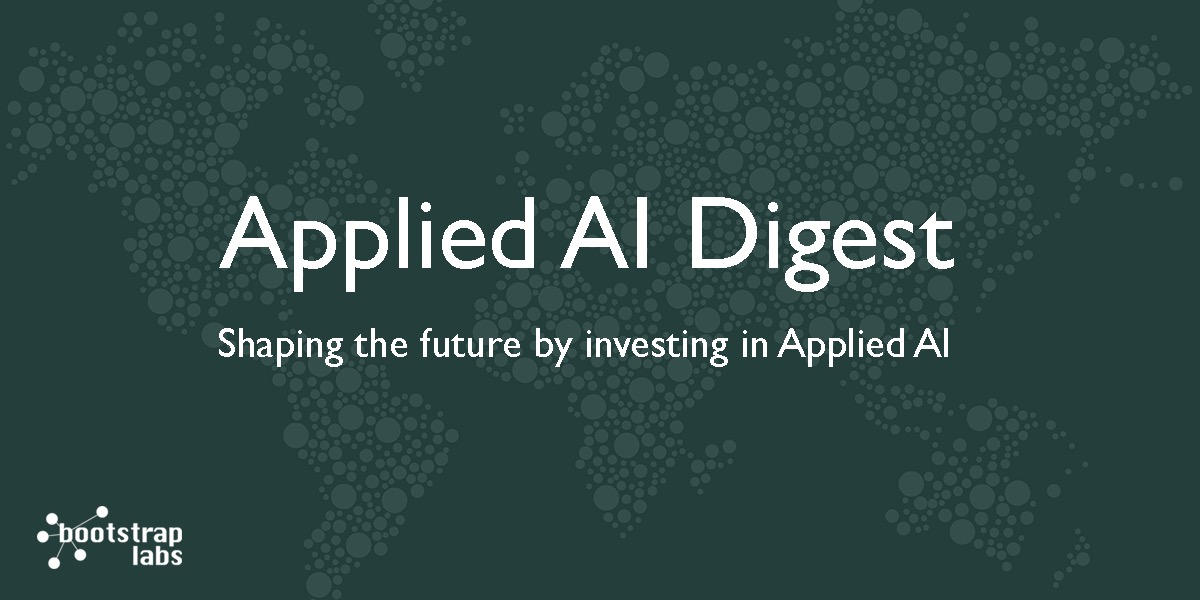 The latest Data, Insights, and Inspiration about Applied AI
Every week the BootstrapLabs team curates the most interesting and current articles on Artificial Intelligence. Here are our picks for the fifth week of January 2019.
 Singapore Releases Framework On How AI Can Be Ethically Used
Singapore has released a framework on how artificial intelligence (AI) can be ethically and responsibly used, which businesses in the Republic and elsewhere can adopt as they grapple with issues that have emerged with new technology… read more
AI Is Still On Course to Outpace Human Intelligence
The Singularity is near(er)! At least, that's what the famous inventor and futurist Ray Kurzweil argues… read more
If AI Is The New Electricity, Who Is The Samuel Insull?
Andrew Ng repeatedly compares AI to electricity, positioning AI as a technology that will be everywhere, and in everything. But if you study the history of electricity adoption in the United States, it was not always on track for ubiquity. With all the attention paid to Tesla, Edison, Westinghouse, and others, the real brains behind mass adoption of electricity was Samuel Insull… read more
AI Can Now Decode Words Directly From Brain Waves
Neuroscientists are teaching computers to read words straight out of people's brains… read more
THE STATE OF AI IN 2019
It's a common psychological phenomenon: repeat any word enough times, and it eventually loses all meaning, disintegrating like soggy tissue into phonetic nothingness. For many of us, the phrase "artificial intelligence" fell apart in this way a long time ago… read more
The Hidden Automation Agenda of the Davos Elite
DAVOS, Switzerland — They'll never admit it in public, but many of your bosses want machines to replace you as soon as possible… read more
Upcoming Events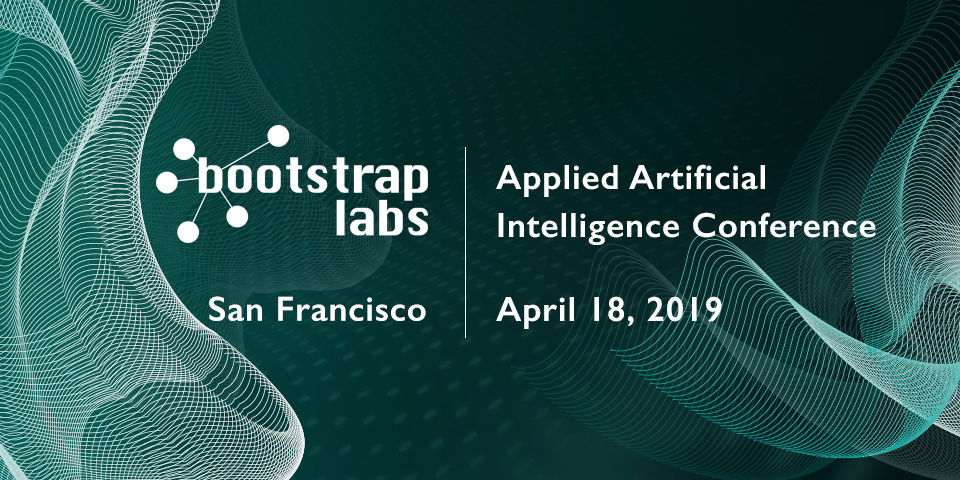 Don't miss the opportunity to attend our Applied AI Conference on April 18, 2019!
We are happy to announce the first group of SPEAKERS:
Richard Socher, Chief Scientist, Salesforce
Danny Lange, VP of AI and Machine Learning, Unity Technologies
Ben Levy, Co-Founder, BootstrapLabs
Irakli Beridze, Head of the Centre for Artificial Intelligence and Robotics, UN
Aaina Agarwal, AI Project Specialist, World Economic Forum
Erin Kenneally, Portfolio Manager, Cyber Security Division, U.S. Department of Homeland Security
Cathrine Andersen, Founder, Roger.ai
Register today and SAVE $1040!
Leaders in AI
In case you missed our BootstrapLabs Applied Artificial Intelligence Conference 2018, we'd like to share with you a portion of the highlights and discussions about interesting sectors like Health, Transportation, Logistics, Energy, and more.
Check out our 2018 Conference Highlight Video below along with a panel discussion on "AI Policymakers: The Need for Public/Private Partnership." If you're curious and would like to explore more topics on AI, see our YouTube Channel.
AAI18 Conference Highlights
AI Policymakers: The Need for Public/Private Partnership
WANT TO JOIN US AT THE NEXT AI EVENT?
Sign up for our newsletter to receive updates – subscribe here.
https://bootstraplabs.com/wp-content/uploads/sites/4/2018/08/Bootstrap-website_white_logo.png
0
0
BootstrapLabs
https://bootstraplabs.com/wp-content/uploads/sites/4/2018/08/Bootstrap-website_white_logo.png
BootstrapLabs
2019-02-04 11:17:51
2019-09-29 16:03:55
Applied AI Digest 146