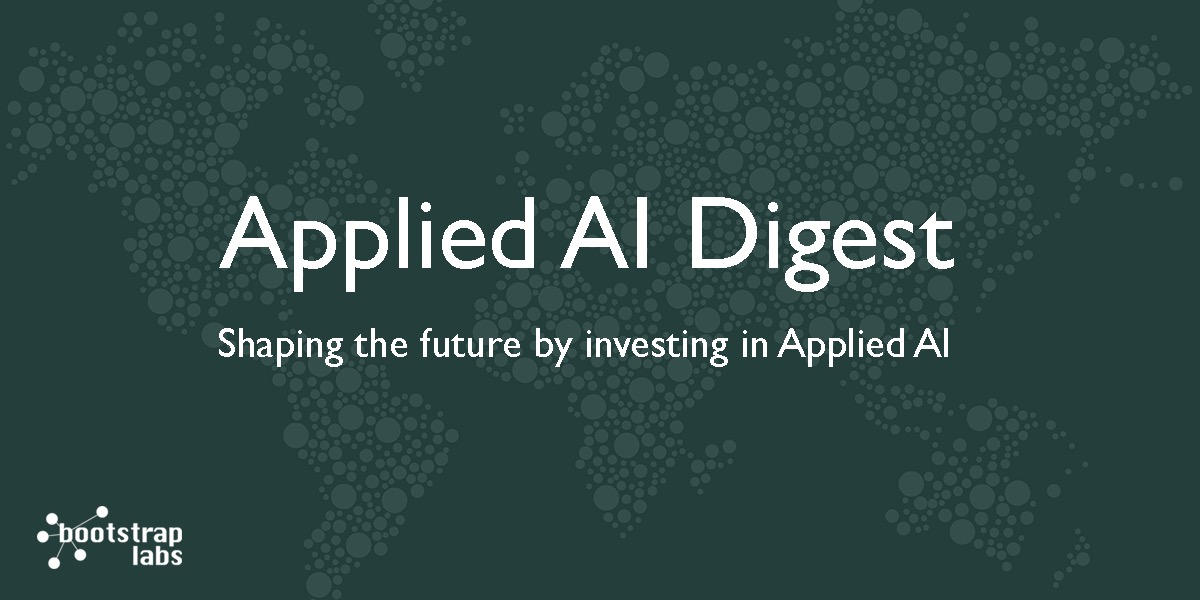 The latest Data, Insights, and Inspiration about Applied AI
AAI18 Opening Keynote | Human + Machine : Reimagining Work in the Age of AI
During our annual Artificial Intelligence Conference, Paul Daugherty presented the opening keynote speech which shared ideas for reimagining the Future of Work using Applied AI. Mr. Daugherty highlighted AI as the alpha trend in technology and communicated the importance of labor distribution amongst humans and our machine counterparts. While he identified opportunities for businesses to prepare for the impact of artificial intelligence, he also addressed new approaches to work utilizing collaborative intelligence that will inevitably shape our future in astounding ways. To gain insight into his vision, watch Mr. Daugherty's full conference presentation below.
Paul Daugherty is the Chief Technology & Innovation Officer at Accenture and leads the company's Technology Innovation & Ecosystem group.
Collaborative Intelligence: Humans and AI Are Joining Forces
Artificial intelligence is becoming good at many "human" jobs—diagnosing disease, translating languages, providing customer service—and it's improving fast…read more
11 Ways AI Can Be Used By The Government
There is much debate surrounding artificial intelligence and how it should be used in multiple settings. Recently, even members of Congress weighed in on what they believe AI would and would not be useful for… read more
Confronting Demons of the Computer Age
In a shift that is roiling typically cocooned computer scientists, some researchers — uneasy in part about the role of technology in the 2016 election — are urging colleagues to determine and mitigate the societal impact of their peer-reviewed work before it's published… read more
The State of AI Applications in Healthcare – An Overview of Trends
The healthcare industry has for a while now been a bit of a hotspot for artificial intelligence. It is particularly primed to benefit from the potentialities of AI because it deals with huge amounts of data on a daily basis… read more
Are Autonomous Cars Safer? New Guidelines Probably Won't Tell Us
The introduction of autonomous features on cars has at its core a laudable goal: saving lives. But so far, there is a lack of independent data to judge whether the technology is working… read more
2017 AI Digest Review
Every week the BootstrapLab's team curates the most interesting and current articles on Artificial Intelligence. To inspire you in 2018, we wanted to share our Applied AI Digest Review – a recap of all the major AI news and trends of 2017.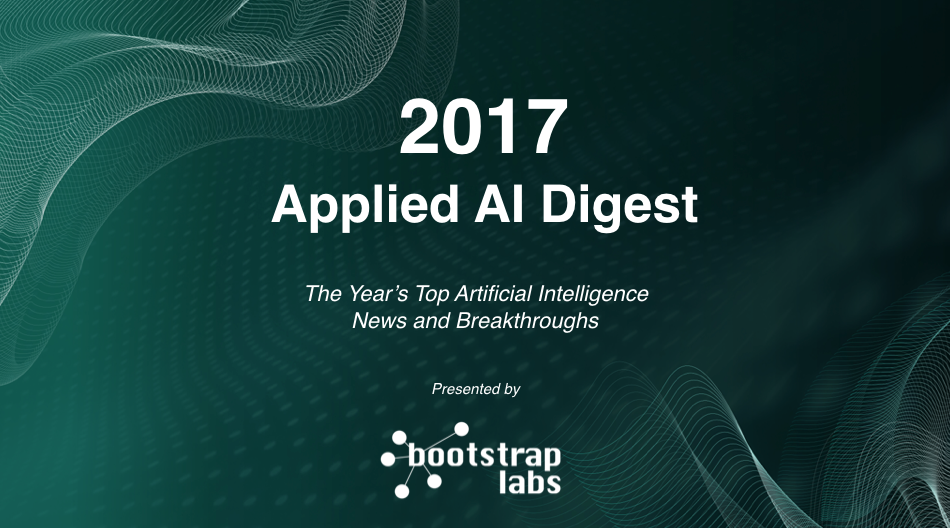 Not a subscriber to the BootstrapLabs Applied AI Digest?
https://bootstraplabs.com/wp-content/uploads/sites/4/2018/09/BootstrapLabs-Mailchimp-Banner-2x.jpeg
600
1200
https://bootstraplabs.com/wp-content/uploads/sites/4/2018/08/Bootstrap-website_white_logo.png
2018-08-15 04:37:46
2019-09-29 16:03:57
Applied AI Digest 125