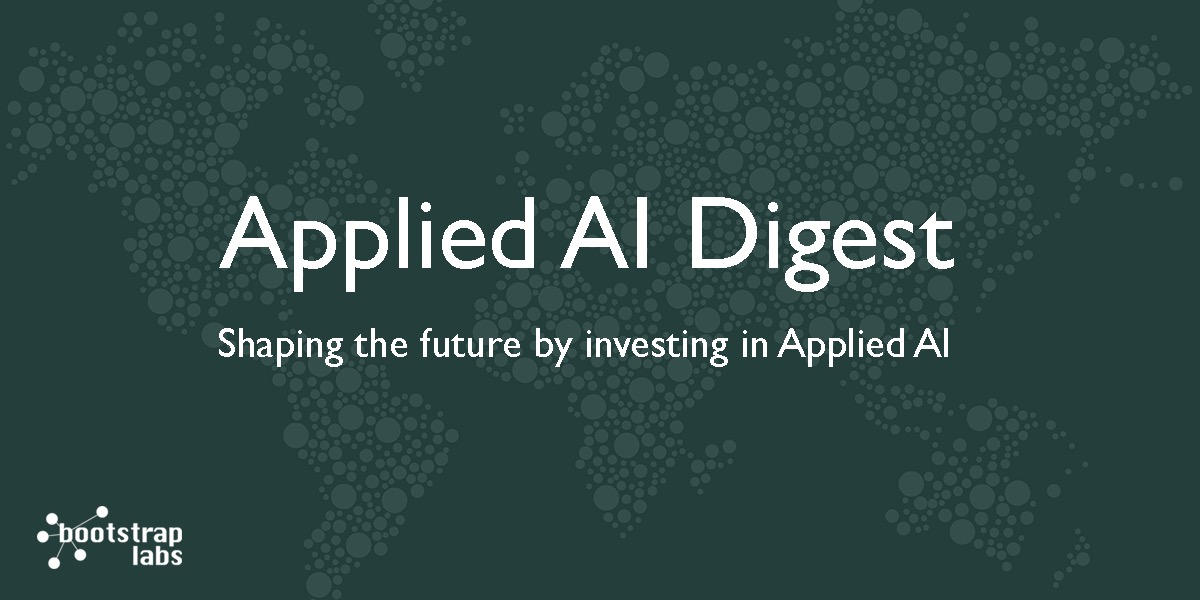 The latest Data, Insights, and Inspiration about Applied AI
AI Next Campaign
The advance of technology has evolved the roles of humans and machines in conflict from direct confrontations between humans to engagements mediated by machines… read more
7 Ways to Tell if an AI Company is Lying About Using AI
A few months ago, we spoke about three rules of thumb for assessing companies and trying to figure out if they are really doing AI or just using it for marketing purposes in our How to Cut Through the Artificial Intelligence Hype piece… read more
Artificial intelligence is often overhyped—and here's why that's dangerous
AI has huge potential to transform our lives, but the term itself is being abused in very worrying ways, says Zachary Lipton, an assistant professor at Carnegie Mellon University… read more
The devilishly quiet age of AI
The world is in a deceptively quiet period in which some companies and countries are aggressively developing and applying early, rudimentary models of artificial intelligence, but the impact is not visible… read more
Artificial intelligence can transform the economy
After half a century of hype and false starts, artificial intelligence may finally be starting to transform the U.S. economy. An example is machine translation, as we found when analyzing eBay's deployment in 2014 of an AI-based tool…read more
Leaders in AI
In case you missed our BootstrapLabs Applied AI Conference this past April, we'd like to share with you a portion of the highlights and discussions that took place about interesting sectors like FinTech, HealthTech, Media, Energy and more.
Check out our video below on "How AI is Transforming the Media." If you're curious and would like to explore more topics about AI, check out our YouTube Channel.
During this session, the panelists discuss AI in FinTech, data privacy and security, interpretability of algorithms and the need for a strong relationship with regulators.
Upcoming Events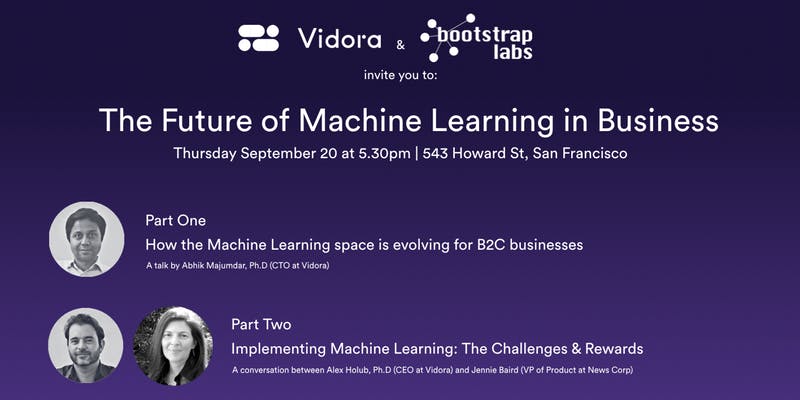 This Thursday, discover how machine learning technology is evolving B2C businesses and where the biggest innovations in the space are coming from.
Date and Time: Thursday September 20, 2018 | 5:30 pm to 8:30 pm
Location: The Google Launchpad Space, 543 Howard St., San Francisco, California 94105
Portfolio Updates

Cargo Chief Joins Other Industry Leaders Inside AscendTMS So Carriers Can Automatically Match Loads
InMotion Global, Inc. announced today that AscendTMS, the world's most popular transportation management software (TMS), has integrated Cargo Chief®'s C4 Platform… read more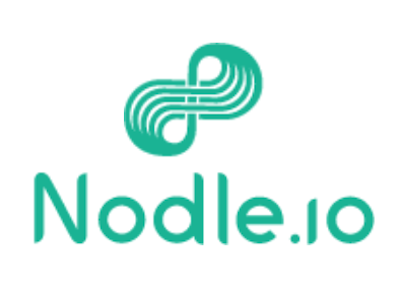 Nodle.io Raises $1.5M Seed Funding to Bring IoT Cryptocurrency to App Developers
The world is in a deceptively quiet period in which some companies and countries are aggressively Nodle.io, an Internet of Things (IoT) and connectivity network provider, today announced a $1.5 million seed round and the launch of a new cryptocurrency for monetizing IoT connections, applications and data…. read more
Not a subscriber to the BootstrapLabs Applied AI Digest?
https://bootstraplabs.com/wp-content/uploads/sites/4/2018/09/BootstrapLabs-Mailchimp-Banner-2x.jpeg
600
1200
https://bootstraplabs.com/wp-content/uploads/sites/4/2018/08/Bootstrap-website_white_logo.png
2018-09-19 10:24:13
2019-09-29 16:03:56
Applied AI Digest 130