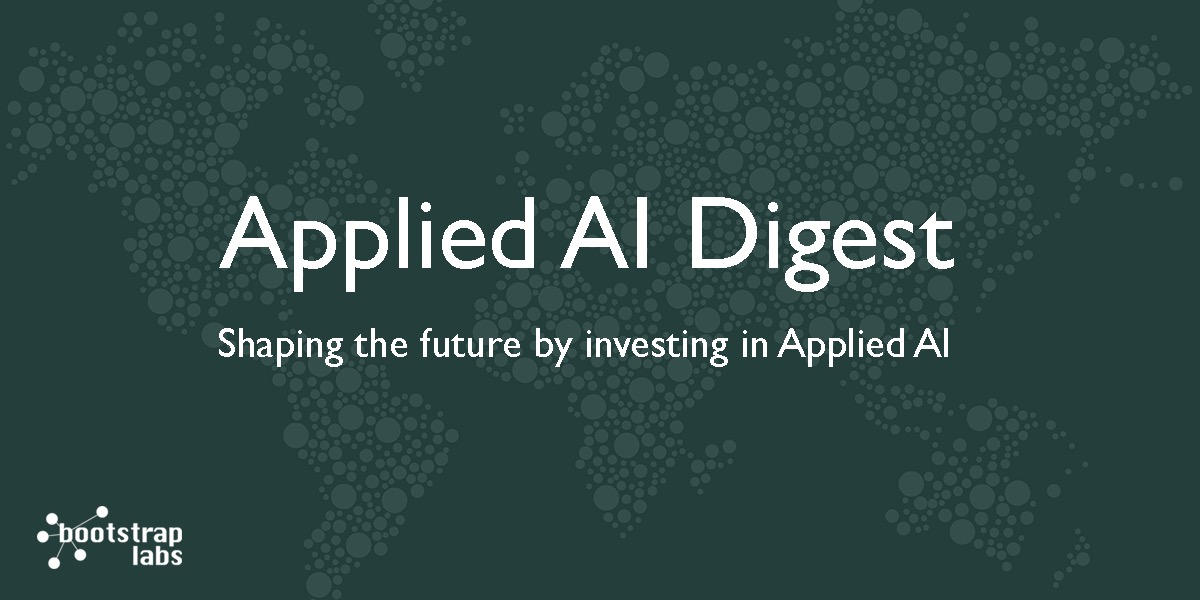 The latest Data, Insights, and Inspiration about Applied AI
Artificial Intelligence Nails Predictions of Earthquake Aftershocks
A neural-network analysis outperforms the method scientists typically use to work out where these tremors will strike… read more
Medical Drone Deliveries Tested at North Carolina Hospital
WakeMed Health & Hospitals, a provider of health services in Wake County, N.C., has teamed up with drone delivery company Matternet)… read more
How Artificial Intelligence Estimates Obesity Levels From Google Map Photos
In a recent study, two researchers at the University of Washington used deep learning techniques to estimate obesity levels in 6 US cities… read more
Tesla, Software and Disruption
When Nokia people looked at the first iPhone, they saw a not-great phone with some cool features that they were going to build… read more
AI for Claims Processing and Underwriting in Insurance – A Comparison of 6 Applications
Willis Tower Watson found that $728 million was invested into insurtech companies in Q1 of 2018 across 66 transactions… read more
Leaders in AI
In case you missed our 2018 BootstrapLabs Applied AI Conference, we're sharing this recently released panel conversation with Industry 4.0 experts discussing AI for Industrial and Manufacturing Applications and other relevant use cases. Watch the video below.
Panel: Industrial & Manufacturing AI Applications
Moderator: Macario Namie, Head of IoT Strategy, Cisco
Speakers: Karen Kerr, Executive Managing Director, GE Ventures George Matthew, CEO, Kespry Matt Man, Founder, Indus.ai Ramya Ravichandar, Director Product Management, FogHorn Systems Inc
For more video content like this, please check out our YouTube Channel
Upcoming Events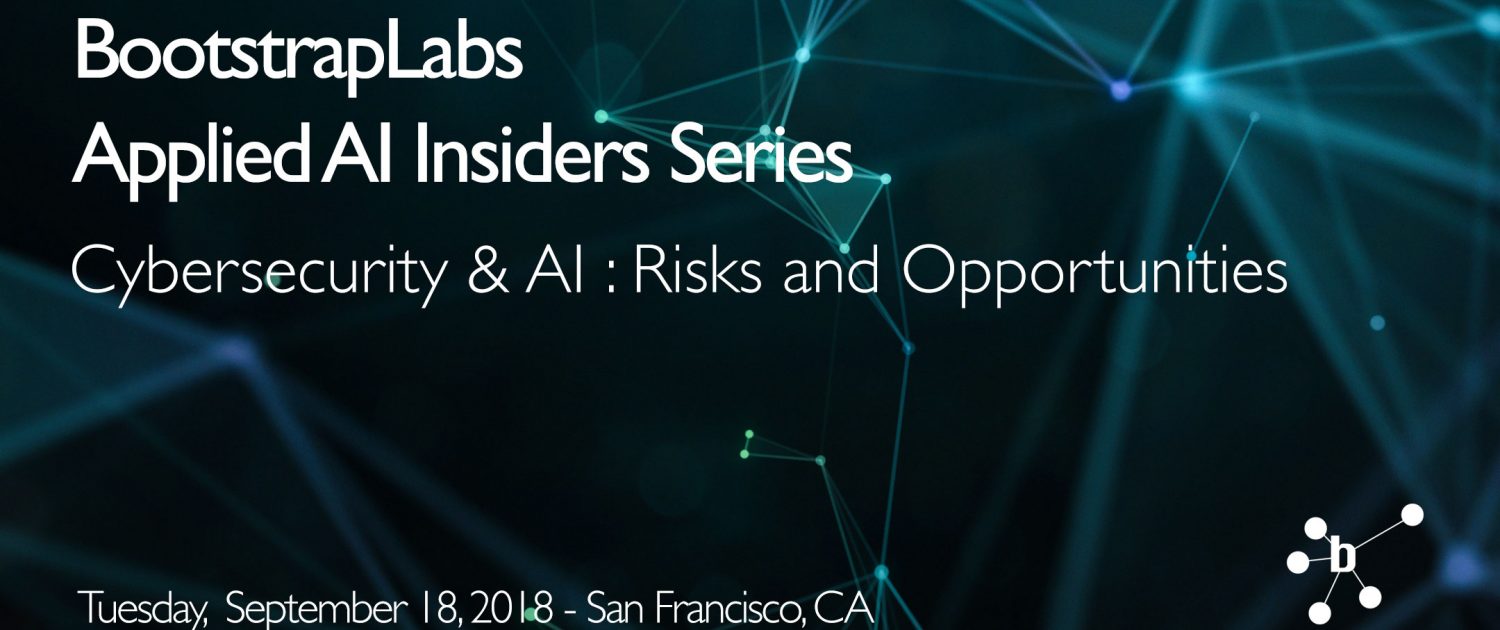 Join us for our next Applied AI Insiders Series event, Cybersecurity & AI: Risks and Opportunities. Tickets are almost sold out so request your invite today.
Event Summary
Date and Time: Tuesday September 18, 2018 | 5:30 pm to 8:30 pm
Location: The Google Launchpad Space, 543 Howard St., San Francisco, California 94105
Registration: This event is INVITE ONLY. If you did not receive an invitation you can request one below.
Not a subscriber to the BootstrapLabs Applied AI Digest?
https://bootstraplabs.com/wp-content/uploads/sites/4/2018/09/BootstrapLabs-Mailchimp-Banner-2x.jpeg
600
1200
https://bootstraplabs.com/wp-content/uploads/sites/4/2018/08/Bootstrap-website_white_logo.png
2018-09-05 10:06:57
2019-09-29 16:03:57
Applied AI Digest 128