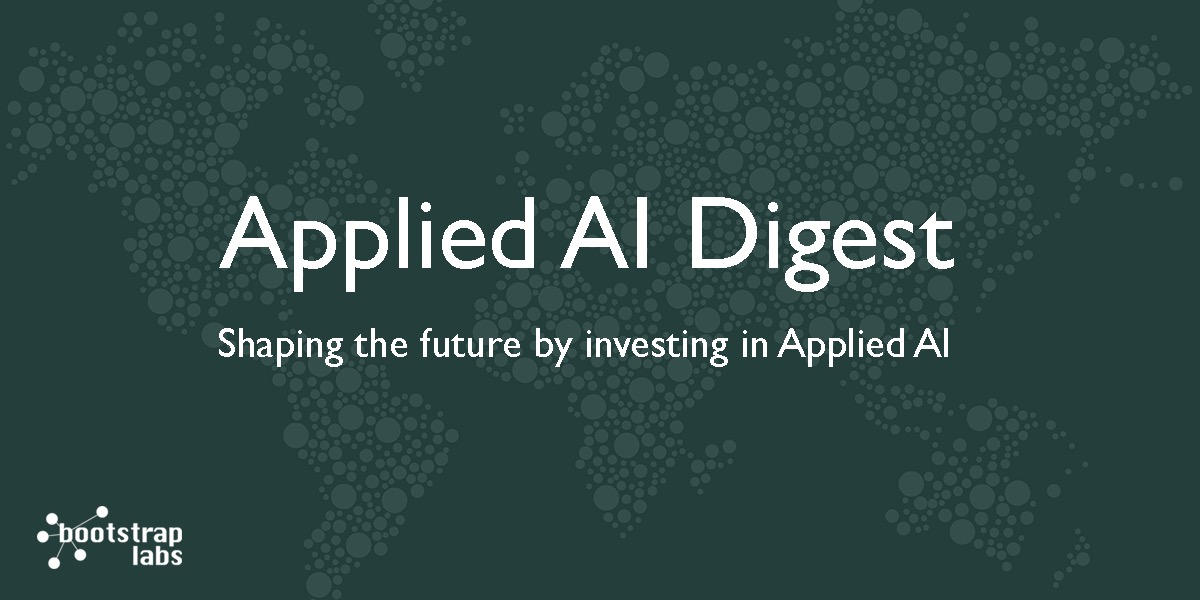 The latest Data, Insights, and Inspiration about Applied AI
AAI18 Keynote and Fireside Chat – Applied AI in Healthcare: Deep Impact
Over the next several weeks we'll be releasing the videos from the sessions from the BootstrapLabs Applied AI Conference 2018. During this session, the panelists discussed the future of authentication, leveraging AI to prevent and detect threats and security around databases that collect our information.
"The Machine."
When most venture capitalists want approval to make a new investment, they go to their partners. When venture capitalists at GV do it, they go to something called "The Machine."​… Read more.
Crowdsourced Sentiment Analysis – Applications in Social Media and Customer Service
Over the last 3-4 years, sentiment analysis has become a more and more common term – understood by marketers and businesspeople alike… Read more
Improving Connectomics by an Order of Magnitude
The field of connectomics aims to comprehensively map the structure of the neuronal networks that are found in the nervous system, in order to better understand how the brain works… Read more
LETHAL AUTONOMOUS WEAPONS PLEDGE
Artificial intelligence (AI) is poised to play an increasing role in military systems. There is an urgent opportunity and necessity for citizens, policymakers, and leaders to distinguish between acceptable and unacceptable uses of AI…  Read more
Kawasaki Robotics offers insight into how industrial robots are made
How are industrial robots built? In this article, Kawasaki Robotics, one of the world's largest industrial robot makers, provides a guide on the components and the movement of robot arms…  Read more
How would you teach AI to be kind?
We're supporting  EthicsNet and asking the public for help on how we can best to teach machines about kindness, in creating a dataset of pro-social behaviours. This could be an important step on the road to AI safety, making various proposed algorithms trainable and deployable.
There is a pot of $10,000 in prizes available.
2017 AI Digest Review
Every week the BootstrapLab's team curates the most interesting and current articles on Artificial Intelligence. To inspire you in 2018, we wanted to share our Applied AI Digest Review – a recap of all the major AI news and trends of 2017.
Not a subscriber to the BootstrapLabs Applied AI Digest?
https://bootstraplabs.com/wp-content/uploads/sites/4/2018/09/BootstrapLabs-Mailchimp-Banner-2x.jpeg
600
1200
https://bootstraplabs.com/wp-content/uploads/sites/4/2018/08/Bootstrap-website_white_logo.png
2018-07-25 03:51:19
2019-09-29 16:03:58
Applied AI Digest 122