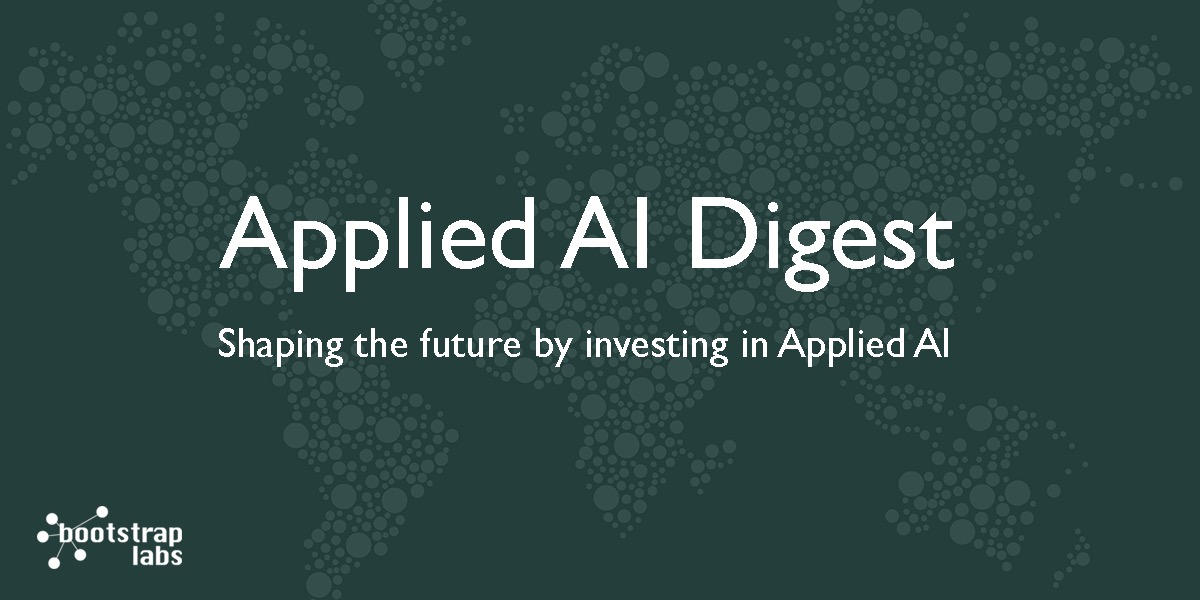 The latest Data, Insights, and Inspiration about Applied AI
AAI18 Keynote and Fireside Chat – Applied AI in Healthcare: Deep Impact
Over the next several weeks we'll be releasing the videos from the sessions from the BootstrapLabs Applied AI Conference 2018. During this session, the panelists discussed the future of authentication, leveraging AI to prevent and detect threats and security around databases that collect our information.
Fear artificial stupidity, not artificial intelligence
Stephen Hawking thinks computers may surpass human intelligence and take over the world. We won't ever be silicon slaves, insists an AI expert… Read more
To make Curiosity (et al.) more curious, NASA and ESA smarten up AI in space
NASA's Opportunity Mars rover has done many great things in its decade-plus of service—but initially, it rolled 600 feet past one of the initiative's biggest discoveries: the Block Island meteorite… Read more
Artificial intelligence will be net UK jobs creator, finds report
Artificial intelligence is set to create more than 7m new UK jobs in healthcare, science and education by 2037, more than making up for the jobs lost in manufacturing and other sectors through automation, according to a report… Read more
Facial recognition technology: The need for public regulation and corporate responsibility
All tools can be used for good or ill. Even a broom can be used to sweep the floor or hit someone over the head. The more powerful the tool, the greater the benefit or damage it can cause… ​ Read more
Medical AI Safety: We have a problem.
This is the start of a new blog series on the most important topic I will probably ever write about: medical AI safety. This is a timely discussion, because we are approaching a tipping point… Read more
How would you teach AI to be kind?
We're supporting  EthicsNet nad asking the public for help on how we can best to teach machines about kindness, in creating a dataset of pro-social behaviours. This could be an important step on the road to AI safety, making various proposed algorithms trainable and deployable.
There is a pot of $10,000 in prizes available.
2017 AI Digest Review
Every week the BootstrapLab's team curates the most interesting and current articles on Artificial Intelligence. To inspire you in 2018, we wanted to share our Applied AI Digest Review – a recap of all the major AI news and trends of 2017.
https://bootstraplabs.com/wp-content/uploads/sites/4/2018/09/BootstrapLabs-Mailchimp-Banner-2x.jpeg
600
1200
https://bootstraplabs.com/wp-content/uploads/sites/4/2018/08/Bootstrap-website_white_logo.png
2018-07-18 04:10:57
2019-09-29 16:03:58
Applied AI Digest 121