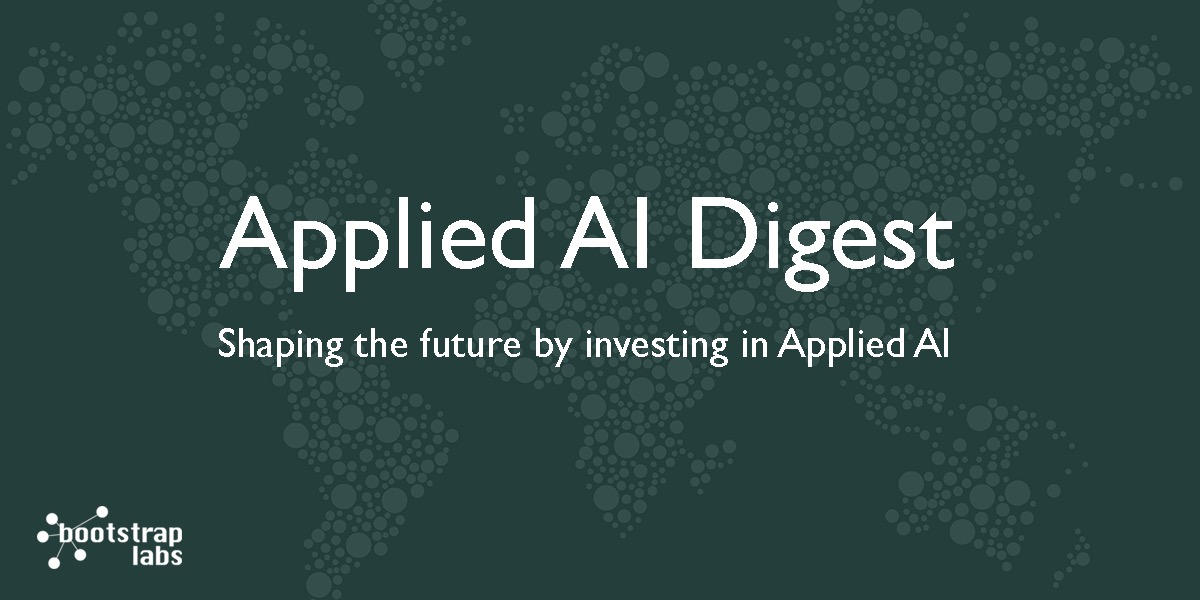 The latest Data, Insights, and Inspiration about Applied AI
BootstrapLabs AAI18 Keynote and Fireside Chat – Autonomous Vehicles for Fleet-Based, On-Demand Mobility
During our annual 2018  BootstrapLabs Applied Artificial Intelligence Conference, Evangelos Simoudis, Founder and Managing Director of Synapse Partners, explores the future of mobility with industry leaders John Absmeier, Head of Autonomous Mobility from Samsung and Nadeem Sheikh, VP of Self Driving Programs from Lyft.
During this session, the speakers discussed the impact of autonomous driving long term, the steps required to make autonomous driving successful and all the challenges we're still facing to adopt this technology
APPLIED AI INSIDERS SERIES EVENT
BootstrapLabs is excited to announce our next Applied AI Insiders Series event on Cybersecurity & AI: Risks and Opportunities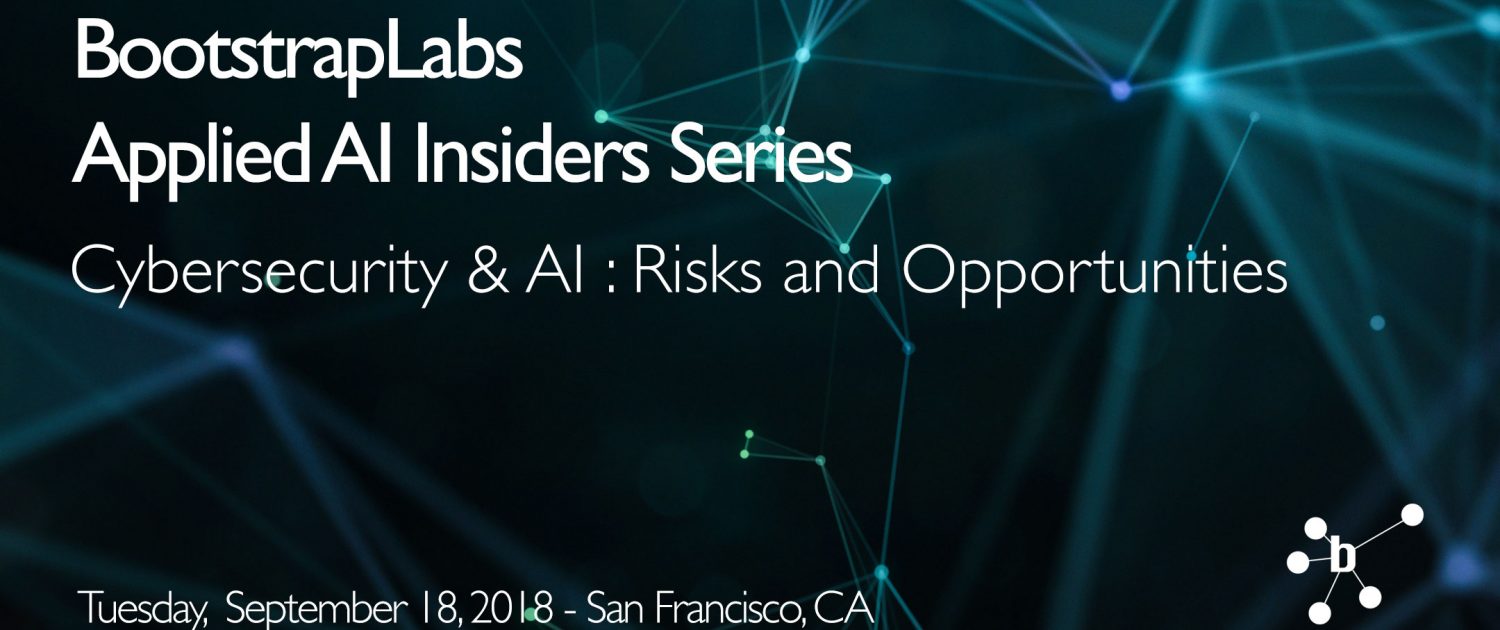 Event Date: Tuesday, September 18, 2018
Event Description: US organization are expected to spend over $100 billion per year in cybersecurity, a number that is projected to grow significantly given the massive adoption of cloud, the number of connected devices, and increasing cyber-crimes activities. While cybersecurity startups brought in around $4.2 billion in VC funding — breaking a 2015 high, even with a similar number of deals compared to the previous two years, the need for data privacy and protection grows. So does the need for secure and intelligent communication networks, reliable and fast authentication, fail safe and redundancy planning and certified and established regulatory systems. The future of cybersecurity offers many risks, but also business opportunities enabled by applying artificial intelligence to protect people, operations, organization and nation states. Join us for the evening where we will deep dive into the different dimension related to the intersection of AI and cybersecurity.
Artificial intelligence 'did not miss a single urgent case'
A study by Moorfields Eye Hospital in London and the Google company DeepMind found that a machine could learn to read complex eye scans and detect more than 50 eye conditions.
Doctors hope artificial intelligence could soon play a major role in helping to identify patients who need urgent treatment….read more
Amazon Alexa completes its tie-up with Microsoft Cortana
Users of Amazon's Alexa and Microsoft's Cortana can now access features of the other's virtual assistant, the companies announced Wednesday.
The integration gives Alexa and Cortana greater powers as they compete with Apple's Siri and Alphabet's Google Assistant… read more
Artificial Intelligence Still Isn't All That Smart
In the business world, machine learning often goes by the annoying moniker of "artificial intelligence." That science-fiction buzzword evokes visions of godlike sentient computers, when in fact, the product is much closer to a statistical regression… read more
Innovations in Finance with
Machine Learning, Big Data and Artificial Intelligence
Bigger data and more intelligent algorithms are being processed and analyzed faster in an API-enabled, open source environment. J.P. Morganis committed to understanding how this technology-driven landscape could differentiate your stock, sector, portfolio, and asset class strategies… read more
How to Automate Surveillance Easily with Deep Learning
This article is a quick tutorial for implementing a surveillance system using Object Detection based on Deep Learning. It also compares the performance of different Object Detection models using GPU multiprocessing for inference, on Pedestrian Detection… read more
Portfolio Update
Indus.ai raises $3.7 mln in round led by Pierre Omidyar's UP2398
SAN FRANCISCO, CA, July 23, 2018: indus.ai, the world's most advanced construction intelligence-as-a-service solution, announced today their $3.7 million (USD) Seed Round of financing led by Pierre Omidyar's UP2398. The new round of funding will be used to accelerate product development & engineering, marketing, and sales… read more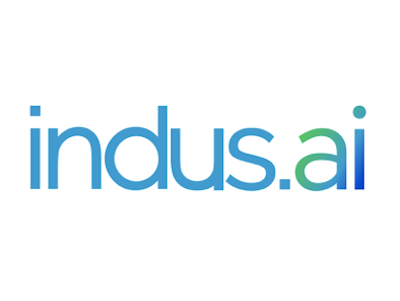 Not a subscriber to the BootstrapLabs Applied AI Digest?
https://bootstraplabs.com/wp-content/uploads/sites/4/2018/09/BootstrapLabs-Mailchimp-Banner-2x.jpeg
600
1200
https://bootstraplabs.com/wp-content/uploads/sites/4/2018/08/Bootstrap-website_white_logo.png
2018-08-22 04:49:10
2019-09-29 16:03:57
Applied AI Digest 126