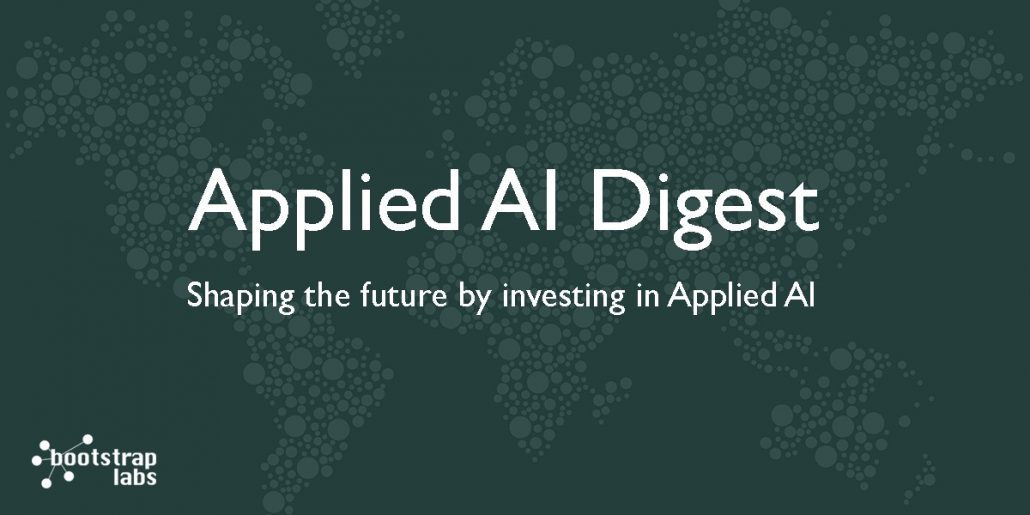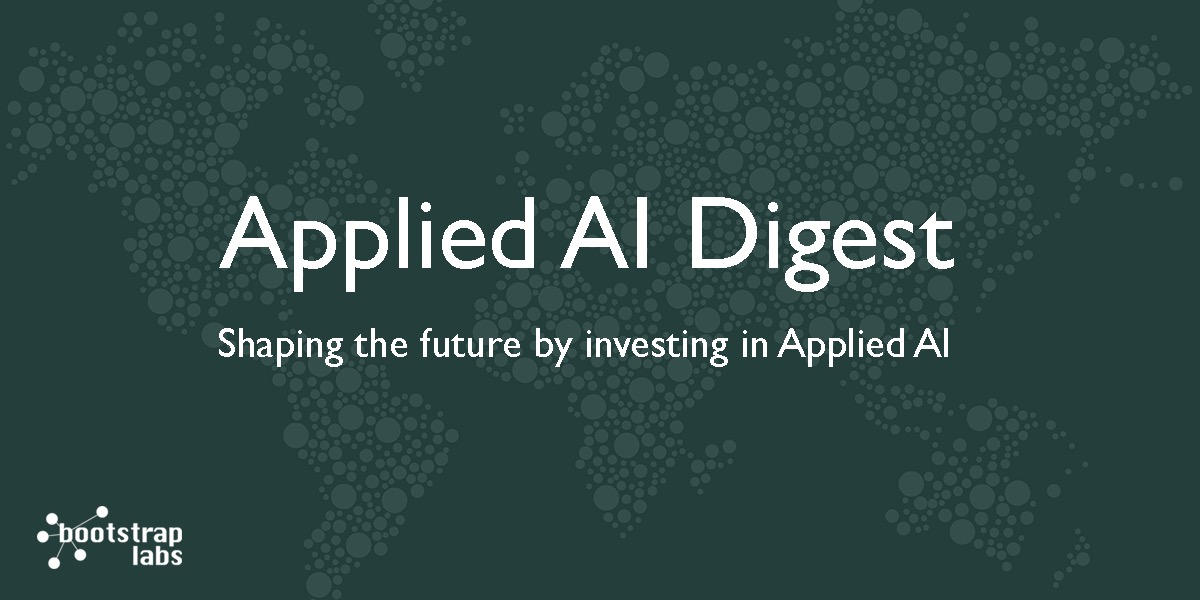 The latest Data, Insights, and Inspiration about Applied AI
Every week the BootstrapLab's team curates the most interesting and current articles on Artificial Intelligence. Here are our picks for the fourth week of Sept 2018.
Issue 131: AI As Smart As Humans, World's First Autonomous Tram, and Apple's Trust Scores
When Will We Have Artificial Intelligence As Smart as a Human? Here's What Experts Think
"Star Wars," "Her," and "iRobot." What do all these movies have in common? The artificial intelligence (AI) depicted in there is crazy-sophisticated. These robots can think creatively, continue learning over time, and maybe even pass for conscious…read more
The World's First Autonomous Tram Just Launched in Germany
All aboard: On Friday, the autonomous tram trundled along a six-kilometer bit of track around Potsdam, near Berlin. The tram traveled in real traffic but—just to make things a bit more exciting for the press, probably—here was a staged emergency halfway along the route…read more
Apple is Quietly Giving People 'Trust Scores' Based on Their Iphone Data
The tech giant, which last month became the first public company to be worth more than $1 trillion (£757bn), said in an update to its privacy policy that the scores would be determined by tracking the calls and emails made on Apple devices…read more
Marketers Use Only 1-3% Of Their Data. Adobe Released An AI Assistant So They'll Use 100%
Growth marketers currently only use 1-3 percent of their data to make decisions. Adobe's new tech helps entrepreneurs learn what they didn't know they didn't know…read more
In Advanced and Emerging Economies Alike, Worries About Job Automation
Across the globe, new technologies are transforming the nature of work. Advances in robotics and artificial intelligence are displacing jobs in manufacturing and, increasingly, in the service sector…read more
How Artificial Intelligence is Shaking Up the Job Market
The future of work is usually discussed in theoretical terms. Reports and opinion pieces cover the full spectrum of opinion, from the dystopian landscape that leaves millions unemployed, to new opportunities…read more
LEADERS IN AI
In case you missed our BootstrapLabs Applied AI Conference this past April, we'd like to share with you a portion of the highlights and discussions that took place about interesting sectors like FinTech, HealthTech, Media, Energy and more.
Check out our video below on "Applied AI in Healthcare: Deep Impact." If you're curious and would like to explore more topics about AI, check out our YouTube Channel.
Moderator: Dan Faggella – CEO, TechEmergence
Panel Members:
Kevin Hua, Sr. Manager A.I./Machine Learning, Bayer
Carolina Garcia Rizo, Chief Business Officer, Just Biotherapeutics
Not a subscriber to the BootstrapLabs Applied AI Digest?
https://bootstraplabs.com/wp-content/uploads/sites/4/2018/09/BootstrapLabs-Mailchimp-Banner-2x.jpeg
600
1200
https://bootstraplabs.com/wp-content/uploads/sites/4/2018/08/Bootstrap-website_white_logo.png
2018-09-25 22:10:37
2019-09-29 16:03:56
Applied AI Digest 131