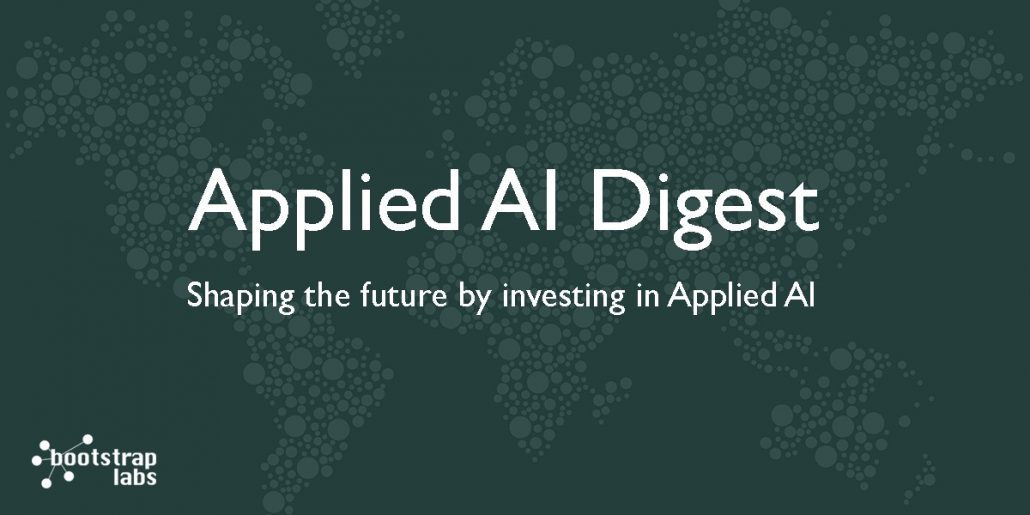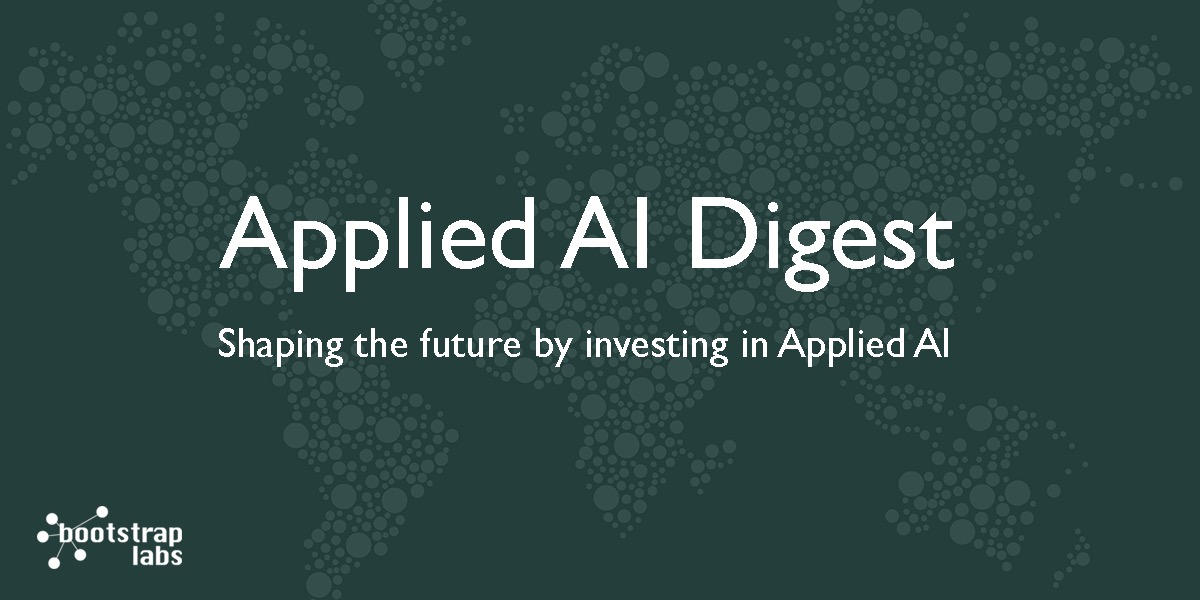 The latest Data, Insights, and Inspiration about Applied AI
Every week the BootstrapLabs team curates the most interesting and current articles on Artificial Intelligence. Here are our picks for the third week of October 2018.
Applying Artificial Intelligence in B2B and B2C – What's the Difference?
We discussed the difficulties large businesses may have in adopting AI in our previous article; despite this, last month we fleshed out the reasons why… read more
How Autonomous Delivery Drones Could Revolutionise Military Logistics
The UK's Defense Science and Technology Laboratory (Dstl) is working with other government agencies to develop drones and unmanned ground robots with autonomous 'deliver to order' capability for frontline military logistics support. Julian Turner analyses the tech of the future… read more
MICROSOFT'S NADELLA SAYS AI CAN MAKE THE WORLD MORE INCLUSIVE
TALK OF ARTIFICIAL intelligence often leads to speculation about how machines may displace workers. Microsoft CEO Satya Nadella thinks we should talk more about how AI algorithms can expand the workforce now… read more
Artificial intelligence is complex, but we can't afford to ignore it
In early September, the media went abuzz with news of Amazon becoming the second US company to surpass the $1 trillion market cap. However, the news of Amazon's success has eclipsed certain interesting facts… read more
M.I.T. Plans College for Artificial Intelligence, Backed by $1 Billion
Every major university is wrestling with how to adapt to the technology wave of artificial intelligence — how to prepare students not only to harness the powerful tools of A.I… read more
Upcoming Events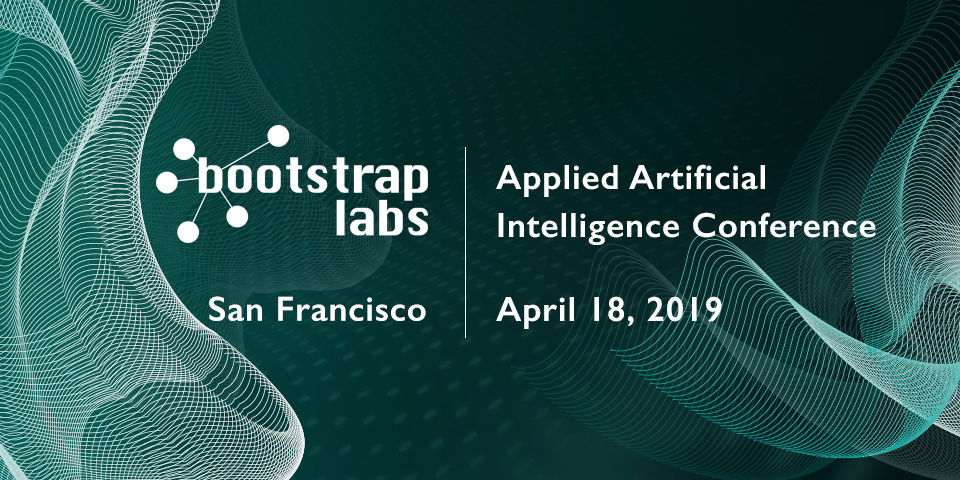 The BootstrapLabs Applied Artificial Intelligence Conference represents a unique opportunity to deepen your knowledge about trending AI applications and technologies. Each year, we invite world class perspectives from research, entrepreneurship, investing, and business transformation.
A limited number of tickets are currently on sale at the Super Early Bird price ($1200 off)! 
Save the Date: April 18, 2019
Leaders in AI
In case you missed our BootstrapLabs Applied Artificial Intelligence Conference 2018, we'd like to share with you a portion of the highlights and discussions about interesting sectors like Health, Transportation, Logistics, Energy, and more.
Check out our 2018 Conference Highlight Video below along with a panel discussion on "AI Policymakers: The Need for Public/Private Partnership." If you're curious and would like to explore more topics on AI, see our YouTube Channel.
AAI18 Conference Highlights
AI Policymakers: The Need for Public/Private Partnership
WANT TO JOIN US AT THE NEXT AI EVENT?
Sign up for our newsletter to receive updates – subscribe here.
https://bootstraplabs.com/wp-content/uploads/sites/4/2018/09/BootstrapLabs-Mailchimp-Banner-2x.jpeg
600
1200
BootstrapLabs
https://bootstraplabs.com/wp-content/uploads/sites/4/2018/08/Bootstrap-website_white_logo.png
BootstrapLabs
2018-10-16 21:40:57
2019-09-29 16:03:56
Applied AI Digest 134