Artificial Intelligence & Energy, in partnership with the innogy Innovation Hub.
Date and Time: Wednesday, December 12, 2018 | 5:30 pm to 8:30 pm
Location: Galvanize, 44 Tehama Street, San Francisco, California 94105
Registration: This event is INVITE ONLY. If you did not receive an invitation you can request one below.
We stand in front of the 4th and largest wave of the industrial revolution, powered by AI and data. This is the biggest opportunity, so far, for innovation and entrepreneurship, and every single industry will be disrupted and redefined by companies that are not yet even born.
With the AI market projected to grow over 20 fold in the next 10 years to $3 Trillion annually, we believe Applied Artificial Intelligence represents one of the major wealth creation opportunities of this century.
Our energy system is changing rapidly – becoming more digital, decentralized and more democratic. For example, we are witnessing the rise of "prosumers" who are taking energy generation and management into their own hands. So what does the future energy systems look like?
We believe this future cannot be built by iterating on the status quo, but by carrying out radical innovation – including harnessing the ever-increasing amount of data and applying new technologies like AI. Artificial Intelligence will transform the way we produce, distribute, and consume energy – continuously collecting and analyzing data from millions of smart sensors, and making smart decisions on how, where, and when to allocate energy more efficiently.
Come join us to learn more about how Artificial Intelligence will revolutionize the energy industry.
BootstrapLabs and the innogy Innovation Hub are working globally to build the largest artificial intelligence community for energy ecosystems, and provide a combination of capital and support to Applied AI startups.
This is an INVITATION ONLY event with very limited capacity. BootstrapLabs reserves the right to cancel any tickets.
Contact events@bootstraplabs.com to request additional invitations.
AGENDA:
5:30 pm – 5:50 pm | Registration & Networking
5:50 pm – 6:10 pm | Welcome Message and Introduction by BootstrapLabs
6:10 pm – 7:40 pm | AI and Energy Keynotes
7:40 pm – 8:30 pm | Networking and drinks
SPEAKERS: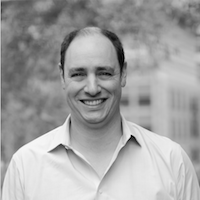 Ben Levy, Co-Founder, BootstrapLabs
Ben has been actively investing in technology startups and supporting BootstrapLabs' portfolio companies. Born in France and living in Silicon Valley for the past 20 years, Ben is a repeat entrepreneur who launched, built and exited two startups in the financial technology space.
Earlier in his career, Ben was an Investment Banker who advised CxOs of Fortune 500 companies and startup founders on corporate strategy, financing, and M&A. His banking experience spans across firms like Lazard, SG Cowen, Houlihan Lokey, Wedbush Securities, and QuantumWave Capital.
Ben is also a member of AAAI (Association for the Advancement of AI), and a frequent keynote speaker on innovation, technology investing, entrepreneurship, and artificial intelligence in the US, Europe, and Asia.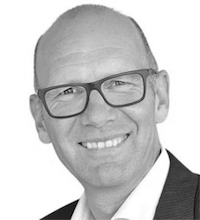 Thomas Birr, SVP Innovation & Business Transformation, innogy SE and CEO, innogy Innovation Hub
Thomas is SVP Innovation & Business Transformation at innogy SE and CEO of the innogy Innovation Hub. Innogy is a leading European utility which mission is to create a future beyond the traditional energy business. The innogy Innovation Hub is building and co-creating new digital and platform-powered business models in partnership with the world's most promising start-ups. Thomas is a strong believer that AI will change every industry – including Energy.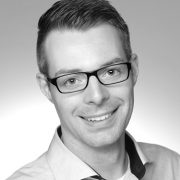 Sebastian Niestrath, SVP Infrastructure Platform Ventures at innogy New Ventures LLC
Sebastian Niestrath is a venture capitalist with innogy New Ventures in Palo Alto, California – part of innogy, one of Europe's leading electric utilities. During his 12 years in the energy industry, Sebastian has gained extensive experience across the entire energy value chain, his area of expertise is energy markets and energy trading. Sebastian is passionate about working closely with startups that build the digital and decarbonized energy system of the future.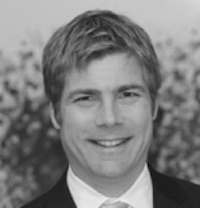 Michael Wara, Director, Climate and Energy Policy Program, Woods Institute for the Environment, Stanford University
Michael Wara is Director of the Climate and Energy Policy Program at the Woods Institute for the Environment and research fellow at the Steyer-Taylor Center for Energy Policy and Finance at Stanford.
Wara's legal and policy scholarship focuses on carbon pricing, energy innovation, and regulated industries. He collaborates with economists, engineers, and scientists in research on the design and evaluation of technical and regulatory solutions to climate and energy challenges. He is also an expert on international environmental law with a particular focus on the ozone and climate treaty regimes.
Wara received his J.D. from Stanford Law School and his Ph.D. in Ocean Sciences from the University of California at Santa Cruz.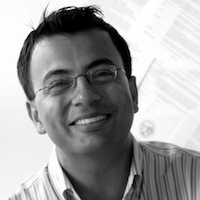 Prateek Chakravarty, Head of Worldwide Sales, Bidgely
Prateek leads worldwide sales efforts at Bidgely, a software company bringing AI solutions to the modern utility and energy retailer.
Before Bidgely, Prateek worked in leadership roles at Pacific Gas & Electric Company and Schlumberger. He holds a Bachelor of Technology degree from the Indian Institute of Technology and an MBA from Harvard Business School.
---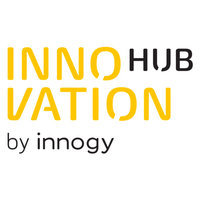 The innogy Innovation Hub is the Accelerator and Venture Capital arm of innogy SE, Germany's leading energy company.
innogy SE is Germany's leading energy company, with revenue of around €44 billion (2016), more than 40,000 employees and activities in 16 countries across Europe. With its three business segments Grid & Infrastructure, Retail and Renewables, innogy addresses the requirements of a modern, decarbonized, decentralized and digital energy world.

Founded in 2008, BootstrapLabs is a leading Venture Capital firm based in Silicon Valley and focused on Applied Artificial Intelligence. We invest in founders that dream big and are solving today's hardest problem by applying artificial intelligence to shape a better future.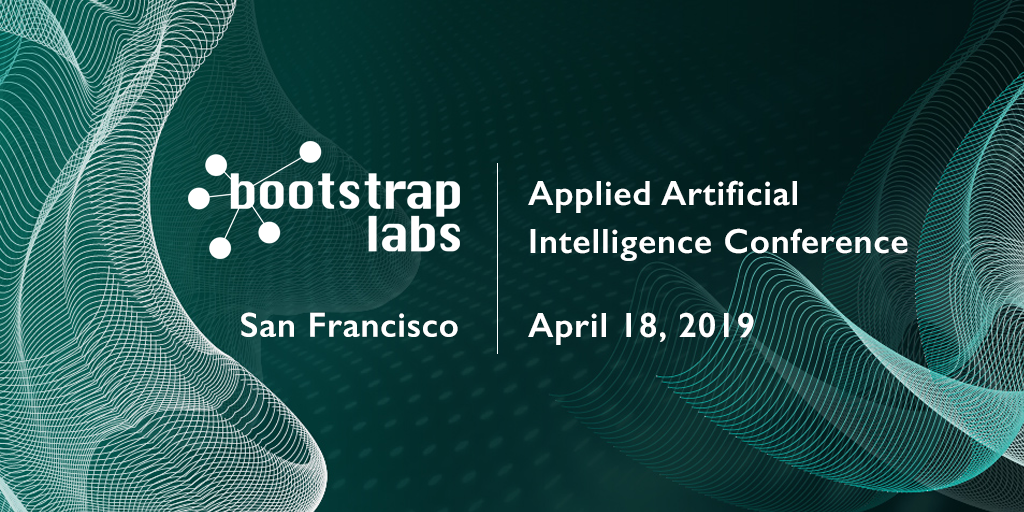 We are pleased to announce that the annual BootstrapLabs Applied Artificial Intelligence Conference will return for the fourth year on April 18, 2019 in downtown San Francisco.
The BootstrapLabs Applied AI Conference 2019 is a must-attend event for those involved or interested in the most current AI technologies and products.
The one day conference brings together the brightest and most experienced professionals in the field of AI for an immersive day of learning, discussion, and connection. This year's agenda will focus on the latest trends and the future impact of AI applications and commercialization across a breadth of sectors, including Transportation, Logistics, Health, Energy, FinTech, the Future of Work (FoW), Internet of Things (IoT), and Cybersecurity.
A limited number of tickets are currently on sale at the Super Early Bird price ($1200 off)! Join thought leaders leveraging AI applications to build the future of enterprise, corporations, governments, and society as we know it. Register and learn more at this link.
https://bootstraplabs.com/wp-content/uploads/sites/4/2018/10/AAISS_Q4_Partnership_Yellow_SQ.jpg
1000
1000
Luigi Congedo
https://bootstraplabs.com/wp-content/uploads/sites/4/2018/08/Bootstrap-website_white_logo.png
Luigi Congedo
2018-10-30 15:00:51
2019-09-29 16:03:56
BootstrapLabs is pleased to announce our next Applied AI Insiders Series event: Artificial Intelligence & Energy