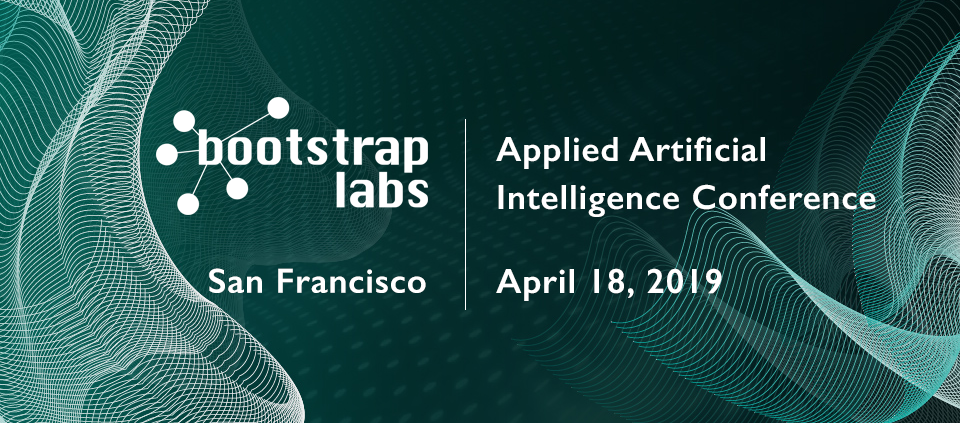 BootstrapLabs is pleased to announce that our annual Applied AI Conference has been selected by Hewlett Packard Enterprise, in the article "The 16 AI and ML conferences you should attend in 2019" as one of the top AI events to attend next year.
This recognition is the latest in a series of recommendations we have received from many AI experts, companies, and journalists, including Business Insider last year.
VC investment in artificial intelligence and machine learning doubled from $6 billion in 2016 to $12 billion in 2017 (Source. KPMG), and investments are at an all time high in the space.
With the AI market projected to grow over 20 fold in the next 10 years to $3 trillion annually, we believe Applied Artificial Intelligence represents one of the major wealth creation opportunities of this century.
If you want to increase your knowledge and connections in the industry, become an AI champion inside your organization, or find new career opportunities, the Applied AI Conference 2019 would definitely be a great event to attend. Discount tickets and more information are available on our conference web page – link here.
BootstrapLabs also has a limited number of sponsorship opportunities available for select partners; you can learn more about these opportunities and request more information at this link.
Below you can find the article from Hewlett Packard Enterprise:
The 16 AI and ML conferences you should attend in 2019
If you want to grow your career, consider attending one of these great artificial intelligence and machine learning conferences for IT pros. Whether you're a manager, developer, or researcher, doing so will help you meet expert colleagues and improve your skills.
https://bootstraplabs.com/wp-content/uploads/sites/4/2018/10/AAI_EVENT_AAI19-1.png
480
960
Luigi Congedo
https://bootstraplabs.com/wp-content/uploads/sites/4/2018/08/Bootstrap-website_white_logo.png
Luigi Congedo
2018-11-26 14:12:58
2018-12-07 15:04:58
The Best AI Conferences in 2019