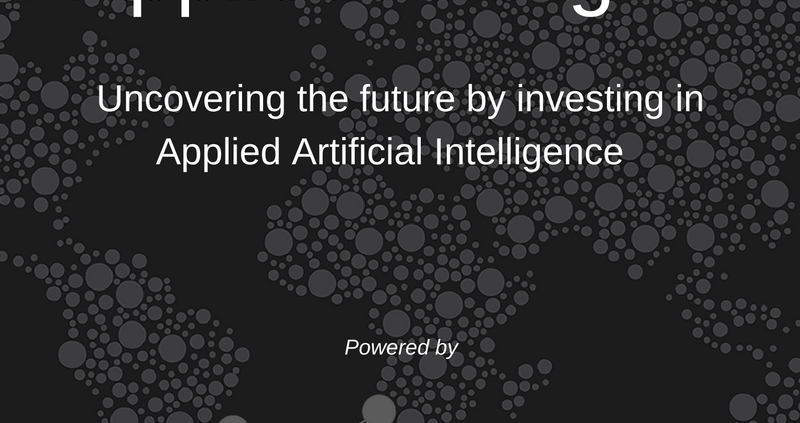 The latest Data, Insights, and Inspiration about Applied AI
Feel free to forward this email or share it with your network.
Join us tomorrow during the Pioneer Summit 2016!
Ben Levy, BootstrapLabs' co-founder will be on stage at 2pm to discuss the impact of AI in the Real World!
From Virtual Nurses To Drug Discovery: 90+ Artificial Intelligence Startups In Healthcare
In our quarterly analysis of companies pursuing healthcare-focused applications of AI, we reported that deals leapt from less than 10 in 2011 to 60 in 2015. Read more.
Walmart is patenting 'mini-robot' technology that could have terrifying implications for workers
Walmart was granted a patent for a new system that allows shopping carts to drive themselves, untouched by customers and employees. Read more.
One Hundred Year Study on Artificial Intelligence (AI100)
Stanford University has invited leading thinkers from several institutions to begin a 100-year effort to study and anticipate how the effects of artificial intelligence will ripple through every aspect of how people work, live and play. Read more.
Nvidia Chases Bigger (And Better) Chunk Of Burgeoning Artificial Intelligence Market
Nvidia is hungry for more of the artificial intelligence market. Already, its beefy graphics processing units (GPUs) are the standard for training deep learning AI algorithms. Read more.
Academics say the technology is letting policemen detect crime that hasn't taken place yet
MINORITY CRIME REPORTS: Cops using artificial intelligence to stop crimes BEFORE they happen, researchers warn.. read more.
Applied AI Digest is a weekly email curated by Luigi Congedo and the BootstrapLabs team t
o share the latest insights and innovations happening in the field of Artificial Intelligence. 

Please help us to grow the community by forwarding this email to your friends who are interested in learning more about AI.
Feel free to forward this email or share it with your network.
https://bootstraplabs.com/wp-content/uploads/sites/4/2016/08/Applied-AI-Digest.png
800
800
Luigi Congedo
https://bootstraplabs.com/wp-content/uploads/sites/4/2018/08/Bootstrap-website_white_logo.png
Luigi Congedo
2016-11-16 21:06:15
2016-11-16 13:23:51
Applied AI Digest 31