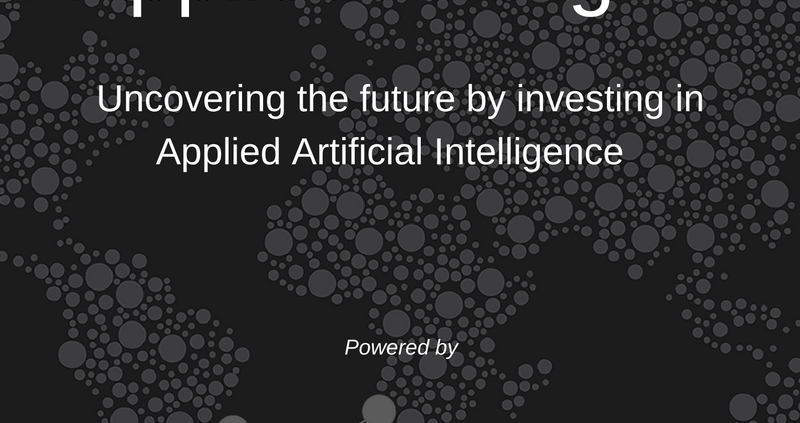 The latest Data, Insights, and Inspiration about Applied AI
Feel free to forward this email or share it with your network.
Pittsburgh, your self-driving Uber is arriving now
Introducing Salesforce Einstein – AI for Everyone
Powered by advanced ML, deep learning, predictive analytics, natural language processing and smart data discovery, Einstein's models will be automatically customized for every single customer, and it will … read more.
Angel.ai, a company that builds chat bots, acqui-hired by Amazon
The e-commerce giant confirmed that Angel.ai co-founder and CEO Navid Hadzaad has joined the company. "I can confirm that Navid started at Amazon, and that his first day was yesterday. Read more.
Infographic: The bot platform ecosystem
Behind the recent bot boom are big improvements in artificial intelligence and the rise of ubiquitous messaging services. In the graphic below, I've listed some of the most important AI.. read more.
Need Some AI? Yeah, There's a Marketplace for That
It's a legitimate worry. Elon Musk and Sam Altman are worried about the same thing. That's why they created a startup called OpenAI. Read more.
Google acquires natural language understanding startup Api.ai
Google today said that it has acquired API.ai, a startup with tools for speech recognition and natural language understanding. Terms of the deal were not disclosed. Read more.
Come see our previous newsletters
Applied AI Digest is a weekly email curated by Luigi Congedo and the BootstrapLabs team t
o share the latest insights and innovations happening in the field of Artificial Intelligence. 

Please help us to grow the community by forwarding this email to your friends who are interested in learning more about AI.
Feel free to forward this email or share it with your network.
https://bootstraplabs.com/wp-content/uploads/sites/4/2016/08/Applied-AI-Digest.png
800
800
Luigi Congedo
https://bootstraplabs.com/wp-content/uploads/sites/4/2018/08/Bootstrap-website_white_logo.png
Luigi Congedo
2016-11-16 21:41:27
2016-12-15 11:39:38
Applied AI Digest 32