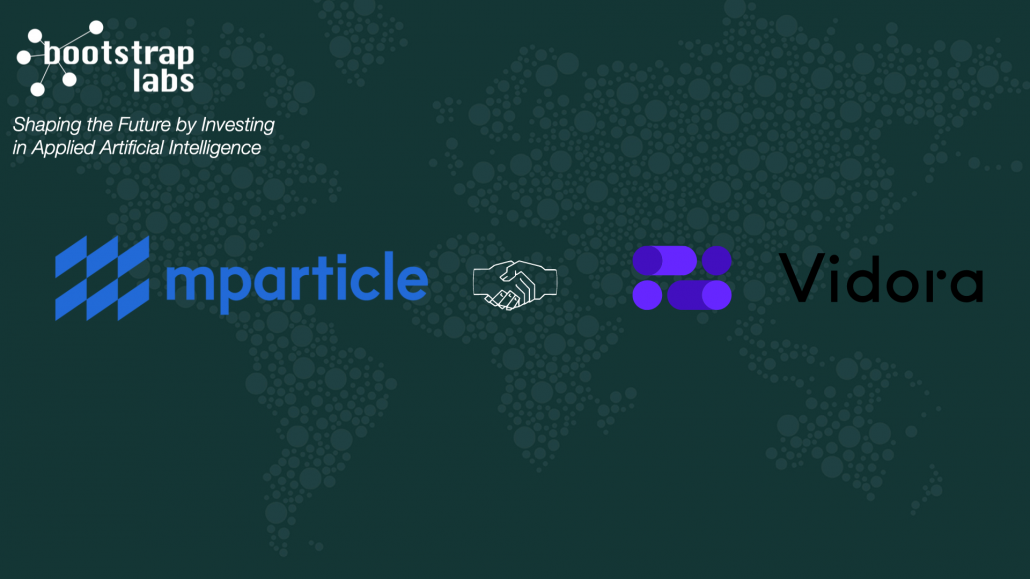 BootstrapLabs is pleased to announce that on August 3rd, 2022, our portfolio company Vidora was acquired by mParticle, the leader in customer data infrastructure.
The worldwide acceleration of digital transformation is creating an explosion of new data that creates exciting new opportunities for automation and artificial intelligence applications. Vidora's Cortex platform enables fast deployment of Machine Learning, which processes business data pipelines without a deep bench of data scientists and engineers. In fact, many of their larger enterprises have scaled out their deployment of automation and Machine Learning without needing large engineering and data science teams. Cortex democratizes and accelerates the adaptation, deployment and constant improvement of AI models.
BootstrapLabs was one of the first institutional Investors in Vidora in 2017, and since then, has worked closely with founders Alex Holub, Abhik Majumdar and Philip West to support them in building Vidora. The acquisition is a recognition of their team's incredible talent and perseverance.
"When we started Vidora, we were fanatical about making AI models accessible and self-service for business users. We couldn't be more excited to join forces with mParticle to expand our impact and help the world's most innovative brands deliver the best customer experiences with data and AI." said Vidora Co-Founder and CEO Alex Holub.
"By incorporating AI into the data layer, teams can improve the value they get out of their customer data, their data pipelines, and their customer engagement toolset. The end result is unmatched performance without sacrificing scale" said mParticle CEO Michael Katz.
"Vidora was among the first startups to apply AutoML to help enterprise leaders make better decisions with customer data. Despite being extremely technical, the founders understood the importance of abstracting complexity, increasing explainability, and ultimately making the platform easily accessible to anyone in the enterprise" said Benjamin Levy, Co-founder & General Partner of BootstrapLabs. "We are thrilled that Vidora's software will be integrated as part of mParticle's broader enterprise marketing solution and believe their customers will greatly benefit from it."
Below you can read the full press release:
NEW YORK, Aug. 3, 2022 /PRNewswire/ — mParticle, a leader in customer data infrastructure, announced today that it has acquired Vidora, an AI personalization platform for customer data. Read More.
https://bootstraplabs.com/wp-content/uploads/sites/4/2018/08/Bootstrap-website_white_logo.png
0
0
BootstrapLabs
https://bootstraplabs.com/wp-content/uploads/sites/4/2018/08/Bootstrap-website_white_logo.png
BootstrapLabs
2022-08-11 09:33:47
2022-08-11 09:35:10
Congratulations to Alex Holub, Abhik Majumdar, and Philip West - Vidora acquired by mParticle