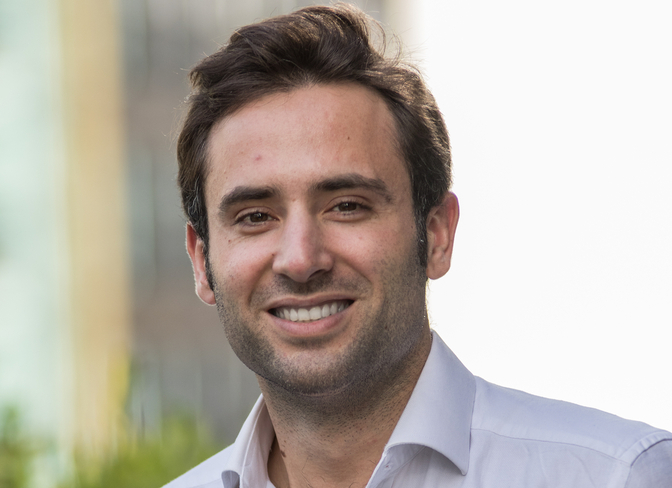 On March 10th, Luigi was featured on Forbes Italia as one of the young emerging venture capitalists of artificial intelligence in Silicon Valley. Below you can find an extract of Luigi's interview:
"Your work will fill a large part of your life and the only way to be truly satisfied is to do what you think is great work. And the only way to do great work is to love what you do. If you haven't found it yet, keep looking. Don't settle for it. As with all matters of the heart, you will know when you find it ". So believed Steve Jobs, who was able to inspire many entrepreneurs and visionaries like him. Luigi Congedo , 31, venture capitalist of BootstrapLabs , arrived in Silicon Valley at a very young age, becoming one of the 30 under 30s of Forbes Italia for 2018. "Steve Jobs was the first great entrepreneur, inventor and visionary I was inspired by." […]
"He comes from Naples."
"I consider myself very lucky to have been born in Naples. My hometown has a great cultural and soul wealth. This has allowed me to be a social and positive person, qualities that have helped me to be successful." […]
"Do you think AI can also be dangerous?"
"It is up to us – society, politicians and entrepreneurs – to decide how to use technology and innovation. BootstrapLabs philosophy is to choose investments that create long-term utility and vertical solutions in specific industries, such as healthcare, logistics, agriculture, energy, and smart government." […]
"How has Covid-19 changed the world of investments?"
"Our core investment theses have not changed, but we have seen a strong acceleration of many tech trends. The coronavirus has caused an acceleration of digital transformation on a global scale and in all sectors." […]
"What are the most interesting sectors in the future?"
"I think the use of artificial intelligence is among the most promising trends. Among the sectors I look at with great interest there are cybersecurity, healthcare and climate." […]
Below you can read the full press release:
MILANO, Italy, Mar. 10, 2021 /Forbes/ — La storia di Luigi Congedo, il giovane napoletano diventato venture capitalist dell'intelligenza artificiale nella Silicon Valley. Read More.
https://bootstraplabs.com/wp-content/uploads/sites/4/2021/03/Luigi_Congedo_Forbes_Italia-1.jpg
488
672
BootstrapLabs
https://bootstraplabs.com/wp-content/uploads/sites/4/2018/08/Bootstrap-website_white_logo.png
BootstrapLabs
2021-03-18 09:37:08
2021-03-18 09:37:09
The story of our Principal Luigi Congedo on Forbes Italia