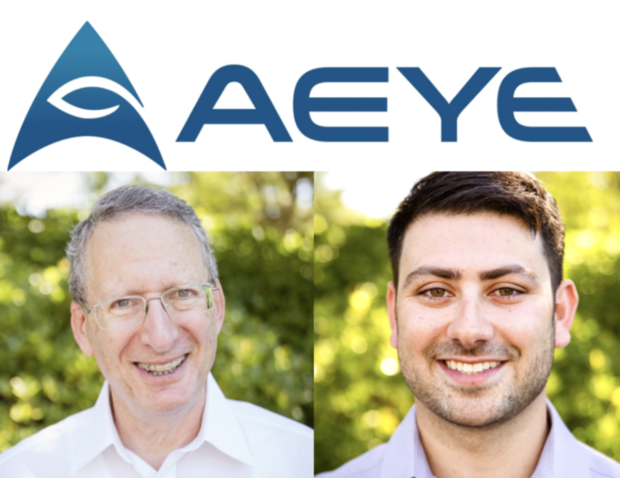 On Wednesday May 26th, BootstrapLabs Co-Founder Benjamin Levy moderated our latest Coffee Break Series on Applied AI and Autonomous Transportation. Together with AEye Co-Founder and VP of Corporate Development, Jordan Greene, and Chief Scientist, Allan Steinhardt, they discussed how AEye is revolutionizing autonomous mobility using its active, high-performance LiDAR, called iDAR™ (Intelligent Detection and Ranging). 
Using the principles of automated targeting systems and biomimicry, AEye's iDAR is able to intelligently focus on what matters in its surroundings, while not missing anything, in  order to enable machines to make safer, smarter, and faster decisions in complex scenarios. 
BootstrapLabs was among the first investors in AEye, and on February 17, 2021 the company announced a SPAC deal (Nasdaq: CFAC) to scale its operations and expand internationally.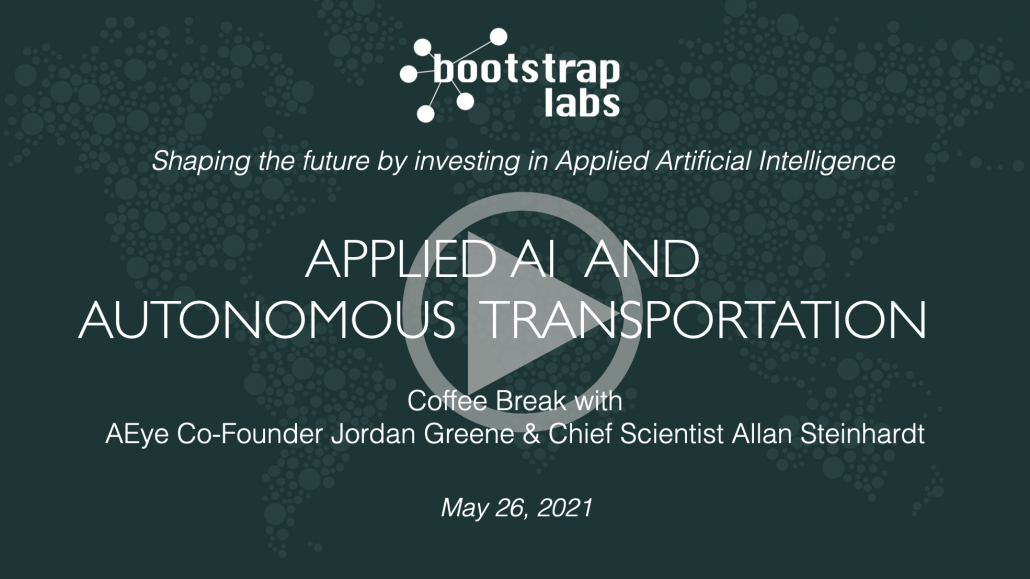 Some of the key takeaways from the session are:
AEye's goal has always been to create a LiDAR system that is better than human perception. Its iDAR system mimics the way the human eye and visual cortex process information – effectively merging 3D into 2D data, and  focusing on the collection of salient information for radically improved accuracy and performance. 

In the near future, AEye technology will be found in everything that moves, not only in the automotive driving market, but also – for example – in aerospace, mining and rail.

LIDAR is a secular trend and it is fast becoming the core technology that will allow us to bridge the gap between the physical world and digital world, and in doing so, create the necessary feedback-loop to build, measure, learn, and impact the physical world.
To sign up for our mailing list, click here.
https://bootstraplabs.com/wp-content/uploads/sites/4/2021/06/imageedit_38_9123147079.png
478
620
BootstrapLabs
https://bootstraplabs.com/wp-content/uploads/sites/4/2018/08/Bootstrap-website_white_logo.png
BootstrapLabs
2021-06-24 10:04:58
2021-06-24 10:04:59
Coffee Break Series - AEye