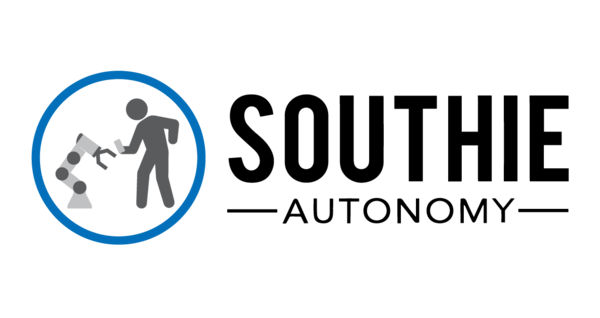 BootstrapLabs is pleased to share that our portfolio company Southie Autonomy secured $2.5 million in seed funding and an additional $5 million in venture leasing to support Southie's disruptive robot-as-a-service business model. Southie will use the new funding to accelerate customer acquisition and build out their network of distribution partners. In addition, Southie will scale its operations and expand their commercial and technical teams. BootstrapLabs led the seed round, and welcomed Ocean Azul and Kineo Finance (who also provided the venture leasing facility), in the round as strategic and value-add co-investors.
BootstrapLabs has been tracking the industrial robotic space, but was not interested in customized robots. We liked the Southie team's software approach to robotics and had been tracking their progress. We now believe that Southie Autonomy is ideally positioned to capture the $30Bn dollar opportunity represented by Robotic Process Automation by 2030.
"We are thrilled to have investors that are pioneers in understanding how AI is changing our world and their support will enable Southie Autonomy to scale rapidly."
– Rahul Chipalkatty, Founder and CEO, Southie Autonomy.
Southie Autonomy's no-code robotic arm software solution provides fast and flexible automation in the supply chain disruption, creating a turnkey cell that can adapt to fluctuating demands and improve efficiency and margins. Manufacturers no longer need additional programming and engineering expertise to integrate and manage the automation. The platform utilizes artificial intelligence and augmented reality to automate highly variable contract packaging activities spanning kitting, packing to palletization, and enabling daily line changeovers. The robotic arm can be configured within minutes, eliminating the setup burden, and can operate safely beside workers. The software is compatible with any robotic hardware and is currently being deployed by a handful of customers.
"This is a pivotal moment for the industry, and with its Robot-as-a-Service business model, Southie is poised to accelerate the adoption of collaborative robots across new industries and types of organizations."
– Benjamin Levy, Co-founder and General Partner, BootstrapLabs.
You can read the full press release below:
BOSTON–(BUSINESS WIRE)–Southie Autonomy, a developer of intelligent robotic automation, today announced it has raised $2.5 million in seed funding led by BootstrapLabs, a venture capital firm focused on applied artificial intelligence, and with the participation of Ocean Azul. Read More.
Southie Autonomy has been a BootstrapLabs portfolio company since 2022.
https://bootstraplabs.com/wp-content/uploads/sites/4/2022/05/Southie_Autonomy_Featured.jpeg
200
200
BootstrapLabs
https://bootstraplabs.com/wp-content/uploads/sites/4/2018/08/Bootstrap-website_white_logo.png
BootstrapLabs
2022-05-09 09:43:00
2022-05-24 09:46:04
Congratulations to Rahul Chipalkatty and Jay M. Wong - Southie Autonomy Secures $2.5 Million Seed Funding Round Led by BootstrapLabs to Support Growth.