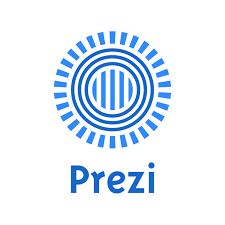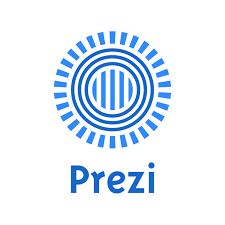 Our portfolio company Prezi, that has been eating away at Microsoft's Powerpoint and Apple's Keynote market shares for the last few years, is poised to become a far more mainstream product than some might have previously thought. It's making two major announcements today.
The company announced this week on stage at Slush in Helsinki — that it has secured a $57M growth investment lead by Spectrum Equity, a growth private equity firm.
Prezi has passed the 50 million users mark, nearly doubling its user base in the past twelve months, and is attracting roughly 55,000 new users every day. Those users have now created 160 million 'Prezis' to date, allowing it to justifiably call itself the world's largest publicly available database of presentations. By contrast Slideshare has only 15 million presentation. Prezi now employs 70 people in its San Francisco office, and 180 in its original home town, Budapest, which, in part thanks to them, has become a buzzing ecosystem for startups and innovation in Europe.
CEO and co-founder Peter Arvai says Spectrum has "a long term perspective, just like we do" which hints at his plans to take the platform to the next level.
Victor Parker, managing director at Spectrum Equity says they were attracted to the platform because it is "quickly becoming the preferred application for businesses, entrepreneurs and educators" and were impressed by its "growing user base and content library" as well as its "compelling business model".
"We want to help make two billion people make better decisions," he says. It's not often you meet entrepreneurs quite so focused on their product, but Arvai is the archetypical product-focused startup founder, who delights in talking about his product, his team and his company.
Humans don't just think in a logical, chronological order, they also think spatially. It's so much easier to recall information if you can remember where it sat in relation to something else, whether that be location or by spacial association within the context of a story.
So it was that Prezi's interactive, zoomable canvas which could show the relationships between a big story and the finer details, that created such waves in 2009.
This also means that follow-on funding for BootstrapLabs' portfolio companies pass $90M.
https://bootstraplabs.com/wp-content/uploads/sites/4/2014/11/prezi.png
225
225
Nicolai Wadstrom
https://bootstraplabs.com/wp-content/uploads/sites/4/2018/08/Bootstrap-website_white_logo.png
Nicolai Wadstrom
2014-11-20 12:08:36
2018-07-08 03:07:07
Prezi raises $57M growth equity round, BootstrapLabs portfolio follow-on funding pass $90M