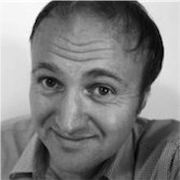 Nicolai Wadstrom
Founder, CEO
Coding since 10 y/o. Founder, CEO, CTO. Advisor, Parallel Entrepreneur, Operator, Angel Investors.
Nicolai Wadstrom, a serial entrepreneur turned parallel entrepreneur as the founder of BootstrapLabs, a Venture Building Company based in Silicon Valley. Nicolai advises all portfolio startups in their day to day operations, connecting founders with industry experts, advisors and investors to increase their likelihood of success, assisting with product design and development, positioning, go-to-market strategy and implementation, partnerships and fundraising.
Multiple time Startup CEO, CTO. Raised capital from Angels, Private Equity, Investment Banks and VC's. Angel investor and adviser to Internet, Software, Mobile and Digital Media startups in Europe and Silicon Valley, including BootstrapLabs portfolio companies such as Prezi, Zerply, Audiodraft and Witsbits.
Nicolai has been writing code since he was 10 years old, and still speaks Java fluently. He is very focused on product and technology development within the Machine Learning, Big Data, Analytics, Internet, Mobile and Software/Cloud sectors. Nicolai is a frequent guest speaker, mentor and judge at Universities and Conferences in the US and Europe.
BootstrapLabs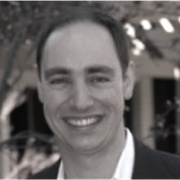 Benjamin Levy
Co-Founder
AI eats Software believer, Tech Investor, Startup Builder, Biz Dev, Funding, M&A Expert, Windsurfer, Snowboarder, Husband & Father.
Ben is a Co-Founder of BootstrapLabs, a Venture Building Company that invests capital, experience and skills into disruptive AI software companies and helps their founders build global from Silicon Valley.
Born in France and living in Silicon Valley for the past 17 years, Ben is a repeat entrepreneur who launched, built and exited two startups in the financial technology space. One was sold to Mergent and the other to SecondMarket, now part of NASDAQ.
Ben helped founders raise over $300M of capital from Venture Capitalists and Private Equity Investors and closed $5B worth of technology M&A transactions as an investment banker earlier in his career. He is also a frequent speaker on innovation, investing, technology, entrepreneurship and globalization in the US, Europe and Asia.
BootstrapLabs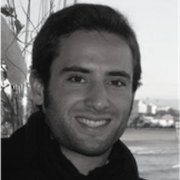 Luigi Congedo
Principal
Work with portfolio companies, advise founders, vets deal-flow and supports BootstrapLabs with international relations and investments.
BootstrapLabs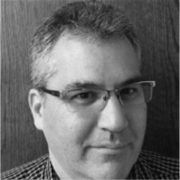 Mark Mavroudis
Operations
Manages strategic and operational functions for BootstrapLabs. Ensures things gets done on time, on budget, with the right resources.
BootstrapLabs
Magnus Bergman
Venture Investment Partner - Europe
Serial entrepreneur turned successful angel investor (@Prezi, @TrueCaller, etc). Discovering and supporting exciting AI Software companies with BootstrapLabs.
BootstrapLabs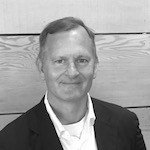 James F. Blom
Global Venture Partner - BootstrapLabs
BootstrapLabs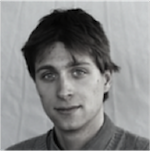 Arnulf Graf, PhD
Global Venture Partner - AI & Data Science
BootstrapLabs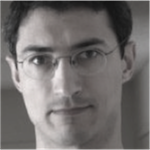 Bernard Slede
Global Venture Partner - B2B / Enterprise / IP
BootstrapLabs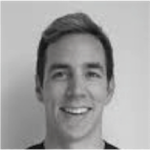 Mark Strehlow
Global Venture Partner - UX/UI, Behavourial Hacking
BootstrapLabs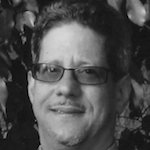 Russ Lebovitz
Global Venture Partner - ehealth, Machine learning and Image Recognition
BootstrapLabs
Ari Valtanen
Global Venture Partner - DB, Infra., Virtualization
BootstrapLabs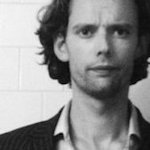 Sam Rawstorne
Expert in Residence - Talent Acquisition & Culture
BootstrapLabs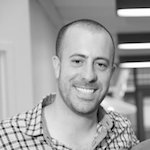 Joe Sanchis
Expert in Residence - Growth Hacking & Biz Dev
BootstrapLabs
Marianna Yanike
Expert in Residence - Analytics, Behavior Sc.
BootstrapLabs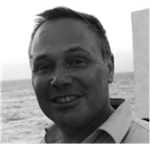 James Arnold, PhD
Expert in Residence - AI, Neural Sc., Big Data
BootstrapLabs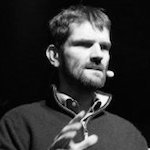 Mario Herger, PhD
Expert in Residence - Gamification, Intrapreneurship
BootstrapLabs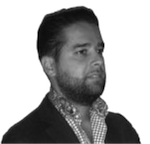 Tommaso Di Bartolo
Expert in Residence - B2B, Biz Dev, Marketing
BootstrapLabs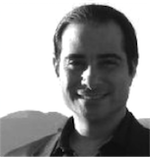 Mike Kyriacou
Expert in Residence - Biz Model, Lean Product
BootstrapLabs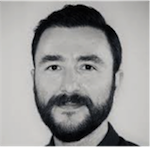 Ugur Kaner
Expert in Residence - Lean Product, Coding, UX
BootstrapLabs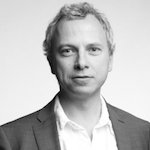 Micha Benoliel
Expert in Residence - AI/Bot - Communication, VoIP
BootstrapLabs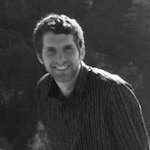 Jeremy Glassenberg
Expert in Residence - Product Development, API Integrations, Dev community
BootstrapLabs