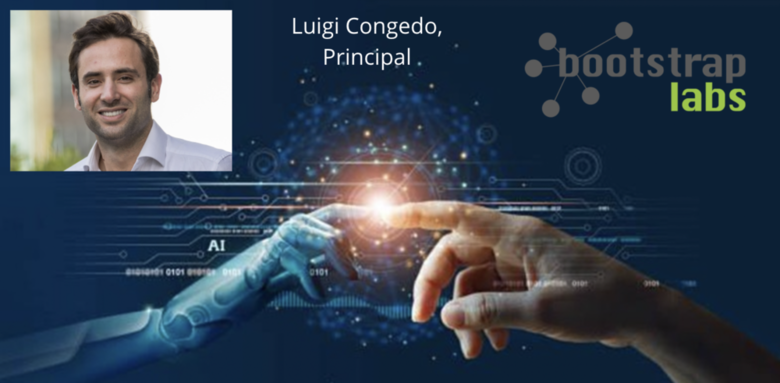 On Thursday May 13th, BootstrapLabs Principal Luigi Congedo participated in the webinar on Investing in AI – Financing Predictions and Landscape in 2021 – along with other industry experts.
Together with Lindsey S. Mignano (Smith Shapourian Mignano PC), Asif Moosani (Gradient Ventures), Owen Carton (NowCFO), and John Mannes (Basis Set), they had a conversation about the current state of the industry for early-stage AI startup founders, including topics such as:
Financing and acquisition trends for early stage startups
What early-stage American VCs investing in early-stage AI companies are looking for in 2021, and the realities of fundraising during a pandemic
Strategies for raising, remotely, a pre-seed (ex. $500K) vs. a Series Seed (ex. $1-4M) vs. a Series A ($5-20M+) round in 2021.
A wealth of knowledge was shared by everybody in this panel. From a VC perspective, John Mannes highlighted the importance of being disciplined about your process and building momentum when it comes to fundraising.
Lindsey Mignano emphasized the importance of working with investors that are experienced in your industry, especially for newer entrepreneurs.
And Luigi Congedo reminded founders the importance of fundraising, selling, and hiring. "This is an ongoing effort, you cannot just wait the next six months to start those processes. The approach towards them will dramatically change and increase your success."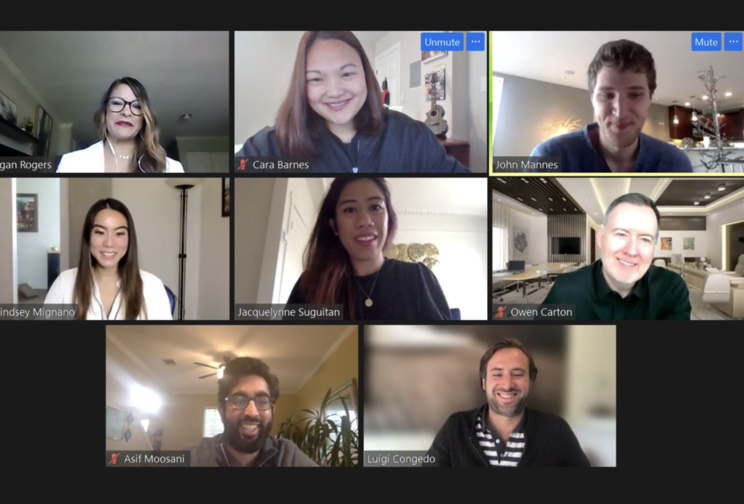 To sign up for our mailing list, click here.
About Luigi Congedo 
Luigi Congedo is a Principal at BootstrapLabs, a leading Venture Capital firm based in Silicon Valley and focused on Applied Artificial Intelligence. Luigi is responsible for deal-flow, investments, and business development, and is actively involved in advising the portfolio company founders. He leads the organization of the annual Applied AI Conference, bringing together over 800 AI leaders. and is a frequent speaker and mentor at different startup programs and events.
Prior to BootstrapLabs, Luigi worked at Samsung, AngelHack and RadiumOne. He also founded a pharmaceutical e-commerce company in Italy, lovesano.it. Born in Napoli, Luigi graduated from the University of Napoli Federico II with a B.S in Economics. He earned his Masters Degree in International Business at Hult International Business School in San Francisco and Shanghai. Luigi has lived in Italy, Spain, the UK, Ireland, and China during his career, and is now based in Silicon Valley. In 2018 he was selected as a Forbes 30 Under 30 leader on the prestigious annual list of young visionaries and the leaders of tomorrow.
https://bootstraplabs.com/wp-content/uploads/sites/4/2021/05/imageedit_28_9207873140.png
504
744
BootstrapLabs
https://bootstraplabs.com/wp-content/uploads/sites/4/2018/08/Bootstrap-website_white_logo.png
BootstrapLabs
2021-05-25 11:51:07
2021-05-25 13:30:32
BootstrapLabs at the Investing in AI Panel - Financing Predictions and Landscape in 2021